A Travel Article A Day
A Challenge For Me
And A Wealth of Information For You
"I want you to write a travel article a day for me.
Ciao, Sid"
A Travel Article A Day?
That seemed like an interesting challenge....
A good friend called to propose that we should be partners to prepare travel articles for others to use.
I wasn't sure...
Would people like to read my stories on other websites?
Did I want them to?
I decided to take the challenge.... Keeping up the pace of an article a day this last year challenged me to write more regularly about all those great destinations we've loved and the travel tips we've learned along the way.
I'd always thought I would write some sort of a travel book, but I could never figure out how to organize it.... I think this has given me the jump start I needed.
Our MouseToursTravels website has given me a good outlet for writing about the places we've been and dispensing travel tips, but I we want to encourage more people to travel...
We've said it often on our pages...
We think travel promotes understanding...
...and understanding promotes peace.
If more people traveled and understood one another,
we think the world would be a better place....
So I started writing articles for Travel Article A Day. It was fun for me. I wrote all kinds of travel tips for international travel and domestic travel. I wrote about countries we've been to or countries we're planning to visit.... you know, like some of the places in our photo banner that you've seen on several of our pages.... and more...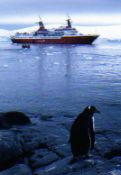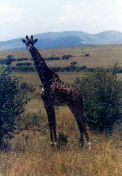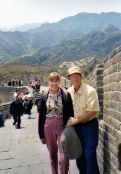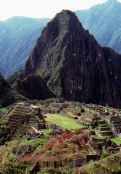 And guess what? Other people loved my articles!! Want to know what I wrote for Travel Article A Day and what you should know?
In essence, this challenge got me writing that travel book that I've dreamed of writing.... but I haven't had to worry about the organization.
After a year, I found I need to slow down. Our travel schedule makes it hard to write that much, but a year's worth of articles has given me almost enough to put that book together.
Writing teachers tell you that's how you write a book.... a page at a time. So now, I'm going to take some time to organize these pages. In the near future I'll have an e-book ready for you to buy. The tips you need to plan your dream trip.... all in one place!


What Have I Written About? What will be in the book?
You'll find our travel tips on...

preparing for your trip,

how to choose your destination,

how to deal with airport security,

how to deal with getting bumped,

budget tips,

hotel tips,

eco-travel,

health tips,

and LOTS of stories about destinations... what to see and do.
We're having a great time, traveling and writing. We want to share both with you. If you're a traveler or even an armchair traveler, explore our site and read our pages and travel articles..... and stay tuned for the MouseToursTravels Book of Tips and Stories. The adventure continues!
Happy travels... even if you don't travel the world... just remember that life is a journey... embrace and enjoy it! Judy and Mark
What I wrote for Travel Article A Day and what you should know
Return to International Travel Tips
Europe Travel Tips
Others Still Write for Travel Article A Day
Go from Travel Article A Day to MouseToursTravels Home Page
Privacy and Legal Policy