Get Travel Ideas Anywhere
Our Site or Your Friends…
Always Be Looking For Places To Go
COVID slowed us down for a couple of years, and now a few health issues challenge us.  We're still traveling if not writing about it quite so much. Our goal in 2022 was get to all seven continents in one year... and we did it.

Going forward health issues may not allow us to travel.  No one can take away those memories though.  We hope all of you are well and staying safe... and that you find some inspiration here for YOUR future travels. 

"I used your website to get travel ideas.
Wow, you guys have been everywhere!" -- William S.
We're so glad we inspire people like William to travel.
That's what we've always said we wanted to do with this site.
We have been to some pretty exciting places as that group of photos on our home page shows you.
But no William….
We haven't been everywhere…
We keep working on it.  I think the more wonderful places we go in the world... the more we want to see.

We're still looking for places to go to!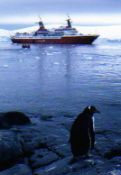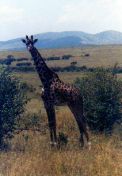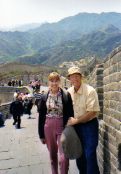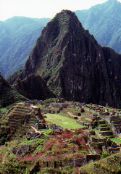 Do you worry about where to get travel ideas?
I hope you're not putting off travel because of that.
We've talked to people who actually say they don't want to take any vacation time because they can't think of a place to go!  Really?  Just look at some of these pictures... don't you want to go?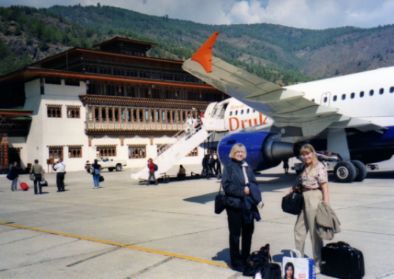 We Think Travel Is Important

But we're not the only ones who think that....
Studies show that taking time away from work on holiday makes workers more productive.
It doesn't have to be on a long, expensive trip far, far away.
It Could Be A Long Weekend

If you don't feel like you can take several days off for a vacation, you can get away for a long weekend.
If you're a little tight on money this year, find a budget get-away.
Even Day Trips Get You Away

Find fun and interesting free tours for day trips from home.
We even had a friend who raved about a tour of the local sewage treatment plant! She was so excited that she sent us the details on how to book the tour….
(Ahem… we haven't done that yet…)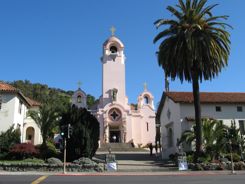 Visit Local "Tourist" Sites
When we visit friends, we find that we take them to places that they've never been in their own home town because "that's for tourists". Become a tourist at home!
However you fit travel in, you'll be breaking that "get up and go to work" routine, and it'll be good for you.
Don't Stress On Your Choice

Sometimes we do get into cycle of "Where do we want to go next year?"
That's usually when we're having to "bid vacation". That can happen when only a few employees can be gone at the same time…. so you may not get that summer vacation or that time off around holidays.
We've never really been stuck in that cycle, though, and so far, we've never been at a loss for finding a place to go….
Let's See If We Can Help You Get Travel Ideas

We keep a wish list... everyone's calling it a bucket list now.
We think that's the best way for you to get ideas for your life style. When we read about a place that piques our fancy, we put it on the list…
Don't disregard it just because it's too close to home and silly… or too far away and expensive and hard to plan.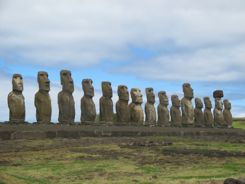 Just like with almost anything in life…
...if you put it in writing, you're more apt to do it...
I had wanted to go to Easter Island ever since, as a child, I read about Thor Heyerdahl and his raft Kon Tiki.
We put it on our list.  It took us a while, but we finally go there!

Where To Come Up With Your Bucket List

You See Something On TV

It might be on a travel show

or one of those "weekend in your area" shows

or it could be a special feature on the evening news.

Even your favorite TV show might take place in a destination you'd like to see or feature an activity you'd like to try.
See It In A Magazine

Travel magazines are designed to entice you, but most magazines have travel ads, take a look at them you can get travel ideas from them too.
Don't get magazines at home?
Look at them at your doctor or dentist… they almost always have a table full of magazines.
Talk To Friends Who Have Traveled
They'll be excited to tell you about places they've been and give you some tips on where to stay and how to budget.
Use Your Hobbies For Ideas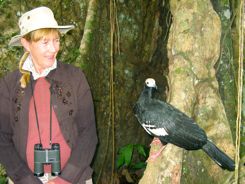 Do you like birdwatching?

Do you like seeing old planes or trains?

We've used those hobbies of ours to get travel ideas.

Have you always wanted to take a cooking class?

See a specific museum?

Plan a trip around those ideas.

Do A Little Travel Research
Once we get travel ideas, we might even do some research right then and find out when the best season is for that destination. We quickly check what there is to see and do there, and figure out about how much time we need to allow to see everything.
Later, when it's really time, you have a head start on your travel planning.
We love traveling to far away and exotic locations, but we also put nearby destinations on our list. That way when we have even a long weekend, we can get travel ideas from our list.
You might have to let your employer know way ahead when you want vacation time... we do.
So we try to have a few ideas about where we could go in any season, so we have destinations to choose from depending on the time of year we actually end up with vacation time.
Use MouseToursTravels For Ideas
If you still can't come up with ideas about where to go, there are plenty of travel websites with great pictures and stories.
Take a look around our website. We've always said we hope we inspire you to travel, to take your dream trip.
Use our custom search button in the upper right corner and it will take you to pages on our website about the destination or topic you put in.
Yeah, you say.... whether it's MouseToursTravels or another, there are so many websites that this option might be just too overwhelming….
Well, you could go to a site like Travel Muse. Find their "Get Inspired" function... Fill in where you're traveling from, the time of year you want to travel, the length of time you have for your holiday, your interests, and, of course, your budget. They will give you some suggestions.
Some of the travel magazines also have "destination finders" online.
These online magazine sites cater to all different budgets, so find one that fits with the amount you have to spend for travel. They have filters that let you put in your interests, and they come up with destinations that they have printed articles on lately. That limits them a little, but they publish hundreds of articles a year so you should find something.
Do you want "active and adventure", "arts and culture", or "nightlife and shopping"? You can even put in several interests and see what they come up with.
You might get travel ideas that are just what you want from one of these sites... or you may find that their recommendations aren't exactly what you want, but they trigger an idea that is perfect for you.
Don't stay home just because you can't get travel ideas... there are plenty of places to fit any budget and time line... Start thinking about it, and soon you'll have a list too!
Happy travels... even if you don't travel the world... just remember that life is a journey... embrace and enjoy it! Judy and Mark
Curious about what else we've written about?  Search our site for a destination or travel tip.

But... We'd love to have you share this page or comment on it…
Thanks, Judy and Mark

Go to International Travel Tips l Europe Travel Tips
Hotel and B&B Tips l Packing Lists and Tips
Go from Get Travel Ideas to MouseToursTravels Home Page