Your Custom Tour Planning List
COVID slowed us down for a couple of years, and now a few health issues challenge us.  We're still traveling if not writing about it quite so much. Our goal in 2022 was get to all seven continents in one year... and we did it.

Going forward health issues may not allow us to travel.  No one can take away those memories though.  We hope all of you are well and staying safe... and that you find some inspiration here for YOUR future travels. 

Let's make a custom tour planning list so you can write things down, make decisions and check things off as you prepare your custom tour.
Most vacations don't just happen.  Traveling takes some planning. 
Do you need some ideas on where to research and what to think about? We want to help.

Is there someplace you've always wanted to visit?
Have you seen something that piqued your interest?

Look at color brochures, travel magazines, TV shows.
Get inspired from friends' pictures.....
For more ideas, take a look at our Custom Tour Ideas and Travel Stories.



Photos Can Inspire You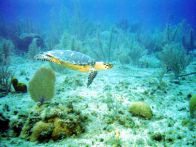 If you like the beach, how about a little adventure travel with diving or snorkeling? If you aren't certified, you could plan a trip to learn.
Or you could find a beach where sea turtles lay their eggs. We found turtles in Malaysian Borneo. Or how about a secluded beach on Trinidad?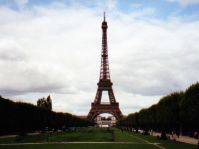 Do you want to see Paris?
How about the rest of France?
Drive to the great wine regions to explore and taste.
Explore Roman ruins or prehistoric stone monuments.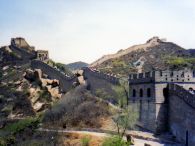 Does the Great Wall of China sound like a wonder of the world you must see?
Beyond Beijing and Shanghai, the terracotta armies of Xian are truly wonders.
The karsh mountains of Guilin are beautiful.
And we think a Yangtze River Cruise is still worth it.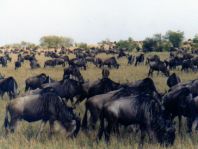 Africa! Do you feel the call of the wild and long to see the wildebeest migration on the Serengeti?
Go beyond the standard safari to see Chimps in Tanzania or Uganda. Or maybe Mountain Gorillas in Rwanda.
Explore the desert in Botswana and Namibia. Take a hiking safari in Zambia.
Don't limit yourself!
Go ahead...
DREAM!
Do you want to cruise,
or hike,
or explore,
or learn?
The world is yours
You choose...
Start working on your custom tour planning list:
1) Where do you want to go?____________________
Go ahead.... fill in the blanks; don't just read it!
OK... make a list, whatever.  You can't really fill in THESE blanks.  We'll take off those blanks on the rest of the questions below.  Use this to plan... but fill in those blanks on your list for your custom tour!

Sometimes just taking that first step will get you going. A custom tour planning list is only as good as the blanks you fill in and the decisions it prompts you to make...
Do this, and before you know it, your custom tour will become an exciting reality.
2) How many days will you have?
Remember you will use a full day traveling each way..... at a minimum. The more moving around you do, the more time you'll need.
If you're crossing the international dateline to the west, you will "lose a day".
Be sure your itinerary doesn't have you departing for your next destination before you arrive.... so to speak. We had this happen once.... good thing we caught it before we departed!
3) How many people in your "group"?
Do you have travel buddies? Your custom tour may be cheaper if there are 4-6 of you. 
We have often traveled with just 4 of us, and it's really easier to see wildlife that way.

4) Get Brochures, Surf the Internet
Look at "standard" tours.....
The great color pictures and descriptions will help refine your desires .... and add or subtract places and sights to your custom tour planning list.
Can you use one of these but just set the dates for yourself?  (We did that in Africa and had camps to just the 4 of us.)

Can you use a basic itinerary that's offered, but change the number of days you stay in any one location. This can work well, but sometimes flight schedules won't work if an area isn't served with daily service.
Can you use the bulk of the itinerary, but add or delete a destination?

5) Check with local travel agencies
Find them from the newspaper, get referral from friends. Call them. Maybe they can set your custom tour up for you.
Just tell them what you want so you get it your way. Keep your custom tour planning list handy when you talk to them, so you'll remember important things to ask them.
6) Use the national travel agency in the country you will visit or some other local agency.

Sometimes you can save money by dealing directly with them. It may be a little more time consuming, but the savings can be worth it. 

7) Use the internet and e-mail them.
This will most likely be how you find and contact those local those "national/regional" agencies. The internet has definitely made things easier for researching and comparing travel options for your custom tour. Isn't the internet how you found this custom tour planning list?
8) Decide on your budget. How much to you have to spend?
Write down a figure....
Then be prepared to increase it for exactly what you want.... or to pare down your expectations to fit.... that's the beauty of your custom tour.... you have control.
Remember to add into your budget that you will have to tip your drivers and guides with a custom tour... this will add about $15 or more a day to your cost... but also remember while tips are generally expected they are voluntary.... If you don't get service, don't tip.
9) Don't be inflexible. What are you prepared to give up?
Remember that things in less developed countries don't happen as quickly as they do at home. The transfers, flights, or drives may take longer than you think, so be willing to change directions for your cruise or the order of city visits if it looks like different schedules will work better. You might have to give up one city or stop. It's your custom tour, but you have to be willing to change plans slightly if necessary. This is an important point on your custom tour planning list.
10) How much do you want to squeeze in? What must stay?
You're going all that way, so you want to squeeze everything in.... well, you can't.
A very tight itinerary will only leave you exhausted at best, and allows no recovery time from all the little things that can happen... delayed flights, weather problems, flat tires, etc., etc.
Double Check Everything Once You've Planned

And remember (I said it before in item #2) to check the times and dates over carefully...
For itineraries where you will be arriving on a different day, you want to make sure you aren't arriving after you're supposed to leave on another flight or cruise or road trip.
This applies whether you're doing all the planning yourself or if you're working with an agent.... agents make mistakes too.... a complicated itinerary means juggling lots of details.
Keeping track of all these things on your custom tour planning list will help avoid some of these problems.
A Step At A Time and Allow Plenty of Time

This might all sound complicated.... and I'm not saying it isn't. The whole planning process may look daunting, but if you just take it a step at a time, it all starts to come together. Before you know it, you will be excited about that trip.... you'll have plans. But wait...
Have you got your passport? Do you need visas? How about international travel vaccinations? And how is the best way to pay for it? We've got tips for you on all of the rest of the travel preparations too.
So take it a step at a time. Come back and read our tips. Contact us if you want... we'll try to answer questions.
Happy travels... even if you don't travel the world... just remember that life is a journey... embrace and enjoy it! Judy and Mark
Curious about what else we've written about?  Search our site for a destination or travel tip.

But... We'd love to have you share this page or comment on it…
Thanks, Judy and Mark

Go to International Travel Tips l Europe Travel Tips
Hotel and B&B Tips l Packing Lists and Tips
Go from Custom Tour Planning List to MouseToursTravels Home Page