Find Other McEwans
Or McEwens or MacEwens
Or Any Other Clan Spelling
COVID slowed us down for a couple of years, and now a few health issues challenge us.  We're still traveling if not writing about it quite so much. Our goal in 2022 was get to all seven continents in one year... and we did it.

Going forward health issues may not allow us to travel.  No one can take away those memories though.  We hope all of you are well and staying safe... and that you find some inspiration here for YOUR future travels. 

It looked like we needed a place where you could find other McEwans. 
We were getting a lot of comments on "Cousin" Jim's My Clan McEwen Research page. That is listed under Clan McEwen stories... and we'd still like to hear those, but...
We were worried that you might all be getting lost.
If you just want to try to find other MacEwans, this is the page that we hope will help you.
We did hear from many of you. Since they were short queries and ended up on separate pages, they were hard to sort through.
So we decided we would take all of those separate pages down and consolidate them into a list here.... below.

If you have an answer to any of these questions, or a question about a relative you'd like to find, post them here and we will try to keep sorting them out... it's getting a little complicated, so I hope we can keep up.

Send in an ancestor's name and brief description.  Of course, we'd love more than a brief description... your choice.  Send your e-mail address too so other Clan members can contact you if they have information for you or whatever.
So check out the form below and/or read through the list, and maybe you can hook up with one another!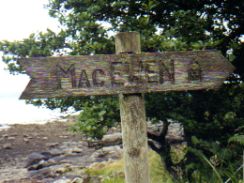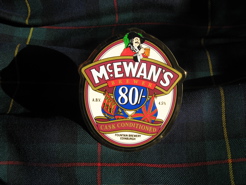 I've moved a couple of requests here from other pages, and I'll try to keep things sorted out and point you in the right direction...
Please help, and Good luck to everyone with finding your Clan MacEwan or McEwen or any other way your ancestors ended up spelling it!
Here's our consolidated list to help find other McEwans is below the contact form.  You can also just contact us with a note.

And Tell Us If You Find Other McEwans

One more thing.... The submissions below the form to find other McEwans come up on separate pages... and on each page there is a place for comments.  We really don't know if you've found each other or not.  (We don't keep any of this on file.)  So if you end up finding someone, or finding some new information...
Please come back and share that too!  It's fun to hear about it all.  And if you're taking a trip to Scotland to find the castle or whatever... go on over to Clan MacEwen stories and share that. 
And remember to scroll on down to find other McEwans from shorter submissions.

Find Other McEwans or McEwens or....
Do you want to find other McEwans? Ask away! Check through to see what others have written and post your own questions about McEwens, MacEwens or clan ancestors... by any spelling.
Read What Other Clan Members Have Written
Maybe You Can Find Other McEwans!
Click below to see if you can find long lost ancestors. All of the information is submitted by other Clan members.

Now wasn't that simple? Let's hope that helps us all find other McEwans!
Reviresco!
Here's our consolidated list to help you Find Other McEwans

Spellings and information just as it came in from our contact form below.  I'm going to add numbers to them... just so if you have a question or answer about one of them, we can be sure that we're addressing the correct clan question.

1 - McEwans in Blossburg, PA
by Karen McEwan   (Ohio)
James McEwen and wife, Annie Anderson, settled in Tioga county Pennsylvania. Does anyone have history on James and Annie. I think they were orphans in Scotland.

2 - William McEwen and wife Jane, of Kilfinan, Argyll
by Alison Ellett    (Auckland, New Zealand)

William & Jane had four children:
Ann b 1833
Colin
b 1833
John
b 1835
Catherine
b 1836.

All births registered at Kilfinan, Argyll


I am descended from John McEwen who married Graced Wotherspoon. They married in Bridgeton, Glasgow.  Does this ring any connections with anyone?

  I would love to find other McEwans

Going from family traditions, I expect William was probably named after his father William.

3 - McQuown
by Mitchell  (Canada)

McQuown is how one of my ancestors surname was spelled. Is this the same as McEwen/MacEwen?
Just wondering because I find this fascinating.

4 - William McEwan
by Karen Pauli  (Milwaukee, WI)
I am trying to find the decedents of William McEwan and Catherine Bannon.

I believe he came from Scotland to New York about 1865. They were married in New York City, and had eight kids in New York, Michigan, and Wisconsin. Most of them ended up in Chicago with their mother.

The youngest, Joseph Edward McEwan is my grandfather. I'm looking for grandkids and great-grandkids of his siblings.

5 - Sarah McEwan, Lochgilphead, Loch Fyne, Argyllshire
by Ian Munro (Rankin's Springs, NSW.Australia.)
My great grandmother was Sarah McEwan and she was born at Lochgilphead on Loch Fyne, Scotland. Lochgilphead is across the Loch from Otter Ferry.

She married John Munro, my great grandfather. We was from Castleton on Loch Fyne.  They emigrated to Australia in 1878 on board the Álice Platt'.

Both John and Sarah spoke Gaelic.  They settled at Bundalong in Victoria, Australia.

6 - McCune
by Loren McCune 
(Newnan, GA)
Looking for McCunes that moved from PA and NY to East Texas in 1830's I think.

7 - MacEwens
by Kathleen Powel  (Port Saint Lucie, Florida)
Just curious, my step Uncle went to Scotland some years ago a met a few MacEwens, which was great, and he visited the remaining ruins of the MacEwen Castle. My grandfather was a MacEwen, and we traced our ancestry back, but not far enough.

Would like to know if there are other MacEwens living in Florida or New Jersey or North Carolina or Pennsylvania. It would get nice to talk to other MacEwens.

8 - McCuin
by Sean McCuin (Port Angeles Wa)
My name is Sean McCuin and here is another spelling, McCuin.
I have traced the name back quite a ways back and am constantly digging.

I am searching for contacts to the clan here in the Pacific Northwest, I live in Washington.

If the Clan Society needs help or new blood I am all ears...

My email is mccuins@hotmail.com

9 - Hector Mcewan
by B Mcewan (Sicamous BC can)
Hector's Dad was Hugh McEwan 

Hugh's parents name were Jessie and Hector McEwan.

My father married a Jessie Halliday McGregor Don making her a McEwan.

How do I find out more as I have both birth certificates/marriage.

Born in Glasgow Scotland

Bob McEwan

10 - McEwens of Canada
by Carmen McEwen  (New Brunswick ,Canada)
Wondering who the original McEwen was who came to Canada.

11 - William McEwan
Hi, I have McEwan ancestry through my grandmother but this is a query for another McEwan researcher.

Has anyone heard of a William McEwan from Dunbarton/Glasgow area married to the daughter of a Brazilian farmer circa 1940s.

William served in the Scots Guards in 1942.  Thanks

Regards,  Bertha Henretty
Edinburgh

12 - Caribbean Mc Ewen
by Summer Mc Ewen
Well there are a lot of Mc Ewen in the Caribbean Trinidad and Tobago and Grenada to be exact. This is nice since i am trying to trace the family tree if anyone can help me that would be great.
Sexycat_eyes@hotmail.com is my email address

13 - help me out - Thomas McEwen of Scotland.
by TINA EVANS   (COFFEEVILLE,MS)

I NEED INFORMATION ON THOMAS MCEWEN OF SCOTLAND.
I need some information on him. If any one could, I would be grateful.

my e-mail is lostlovespirit@yahoo.com.

His father was James Hugh McEwen of Scotland.

14 - Mcewans who moved fom isle of Skye to Northumberland
By: anne mcewan cassidy , 
Toulouse france

anneruffat2@gmail.com
 
Searching for family of my gandmother

Back in 2014 we got this submission.  I don't know if there have been other gatherings, but if you're interested, you could email and find out… Seems like a good place to find other McEwans

15 - Clan Ewen Derbh Fine or Family Convention
by Sean McCuin  (Lancashire United Kingdom)

We will be holding a Derbh Fine or Family Convention for the purpose of Identifying a Commander of Clan Ewen.

The Event will be held on 6 Jun 2014 at the Beardmore Hotel in Clydebank in Scotland near Glasgow at 2 PM. There will also be a clan gathering to follow with Food, Fellowship and a trip to the Cairn and a blessing of the Tartan.

More information will be available soon. If there are any questions feel free to contact clanewenuk@live.co.uk for more info.

16 - Search Arkansas

by Clarence Sikes 
(Santa Rosa CA / Sonoma county)

Does anyone know of a man named Doc McEwan that raised strawberries on McEwan rd back in the 50s

Happy travels... even if you don't travel the world... just remember that life is a journey... embrace and enjoy it! Judy and Mark
Curious about what else we've written about?  Search our site for a destination or travel tip.

But... We'd love to have you share this page or comment on it…
Thanks, Judy and Mark