Travel In America



Adventures In Our Home Country
Our Home Continent
Heck, In Our Home Hemisphere!
COVID slowed us down for a couple of years, and now a few health issues challenge us.  We're still traveling if not writing about it quite so much. Our goal in 2022 was get to all seven continents in one year... and we did it.

Going forward health issues may not allow us to travel.  No one can take away those memories though.  We hope all of you are well and staying safe... and that you find some inspiration here for YOUR future travels. 

"Great travel tips for seeing the world.
Do you ever travel in America? -- Miguel"
"With so much to see in the United States, Canada and Mexico, why don't you travel there?"
That's another question we get that question from all the time.
Well, we have and we do travel in the US and all of America.
At one time or another, we have been to all 50 of our states, and we have visited parts of Canada and Mexico.
And our neighbors even further south in South America have been on our travel list too.
What we think of as travel in our backyard is international travel to others... Right? And all Americans love exploring "from sea to shining sea".
So with that in mind, we've written some tips about a few of the places we've visited. Scroll on down and check out the links. We hope they inspire you to find where you'd like to travel in America.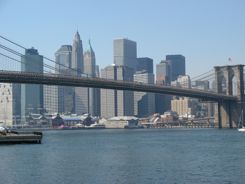 From the Brooklyn Bridge in New York to the Golden Gate Bridge in California, there are a whole host of reasons we find for exploring our home continent...
...visiting travel friends, exploring National Parks for hiking and bird watching or seeing our great cities.


We've been to museums and historic sites. Air shows and cultural events give us a good reason to visit an area that might not otherwise be on our travel map.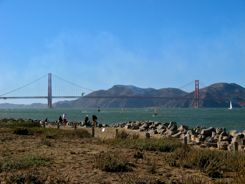 We've hiked the Grand Canyon and been diving in the Florida Keys. We've explored the Smithsonian Museums and historic sites in and around Washington DC and we've walked the Freedom Trail in Boston.
We'll write about more places and tips for travel in America as we find the time... but for now, this is where we help you find the stories and tips we HAVE written. We'll start with the U.S.
Check World Travel Tips for tips on trip planning, flights, airports and security, eco-travel and budget travel tips. You'll find information on travel health, hotels, and all kinds of miscellaneous topics.
General Tips for Travel In America
Travel In America State By State
Arizona
California
Colorado
Florida
Illinois
Louisana
Massachusetts
Nevada
New York
Utah
Virginia
Washington DC
Washington State
Wisconsin

CANADA - Our Neighbor to the North
And Let's Not Forget Latin America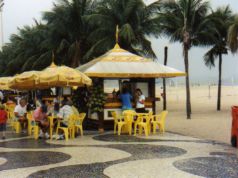 Brazil
          Cuban Classic Cars
          Diving in Little Cayman
          Nicaragua and El Salvador
          Panama Canal Drive
          Quetzals in Panama
          Spiders and Snakes
          Whales in Baja - Mexico

Travel In America From Other Perspectives

Here are some website that might help with travel in America.  We wrote a little story for Prince and Pirate Family Vacations.  Who doesn't love Mickey Mouse?  They have some tips on visiting Disney World.

A little further up the coast you'll find lots of resorts and golf.  Discover Hilton Head Island can give you some tips on that area.

If you're traveling in the middle of the country, Midwest Vacation Ideas might help you.

Happy travels... even if you don't travel the world... just remember that life is a journey... embrace and enjoy it! Judy and Mark
Curious about what else we've written about?  Search our site for a destination or travel tip.

But... We'd love to have you share this page or comment on it…
Thanks, Judy and Mark

Go to International Travel Tips l Europe Travel Tips
Hotel and B&B Tips l Packing Lists and Tips
Go from Travel in America to MouseToursTravels Home Page