MouseTours Travel Blog
New Tips and Stories From Our World Travels
COVID slowed us down for a couple of years, and now a few health issues challenge us.  We're still traveling if not writing about it quite so much. Our goal in 2022, get to all seven continents in one year!

We hope all of you are well and staying safe... and that you find some inspiration here for YOUR future travels. 

MouseTours Travel Blog is our way of letting you keep up with new travel tips and adventure stories as we add them. It's not a daily blog of observations... It's more fun than that!
When we're home it will...
Let you know when new pages appear with new or updated travel tips to make your travel safer, easier or more fun


Travel planning advice
How to Pack for different types of trips
Tips to stay healthy when you travel

Keep you up on our latest adventures or stories

Past trips finally written about

Stories to give you ideas for your own future world travels

Itineraries that worked for us; how many days we needed

Let's armchair travelers travel along with us

Read tips and stories our readers have shared
When we're on the road, Mouse's Travel Blog will...
Take you along when we can find a wifi connection or an internet cafe to report from.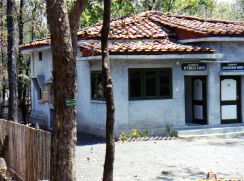 We'll try hard to find one... Even one like this in Kanha National Park in India.
We WANT to tell you when we find something exciting like tigers!
To subscribe to Mouse's Travel Blog, you can use the handy buttons at the bottom of our navigation bar. Not sure how? Click on the help question mark above your choices. You can also share this page with the social bookmark buttons at the bottom of this page.
Want to ask a question? It's easy on our "Contact Us" page.
If you're not ready to travel yourself.... travel along with us until you are ready! Soon you will be planning your own adventures. We'll have fun!
Happy travels... even if you don't travel the world... just remember that life is a journey... embrace and enjoy it!   Judy and Mark
2021 Travels - Another COVID Year?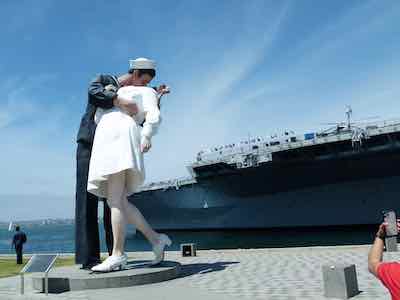 Our 2021 travels were only domestic. COVID kept us close home. Road trips and a cautious flights but still fun.
Happy travels... even if you don't travel the world... just remember that life is a journey... embrace and enjoy it! Judy and Mark
Curious about what else we've written about?  Search our site for a destination or travel tip.

But... We'd love to have you share this page or comment on it…
Thanks, Judy and Mark