2018 Travels - Exploring More Corners Of The World
COVID slowed us down for a couple of years, and now a few health issues challenge us.  We're still traveling if not writing about it quite so much. Our goal in 2022 was get to all seven continents in one year... and we did it.

Going forward health issues may not allow us to travel.  No one can take away those memories though.  We hope all of you are well and staying safe... and that you find some inspiration here for YOUR future travels. 

Our 2018 travels took us to Cuba, the Caucasus Region and the Balkan Peninsula.  All areas that we needed a little help with. 
We've always loved independent travel, but this year we discovered that sometimes those group tours can make life easier.

Again we had a few people asking…
"You're going where?"
...or...
"Where IS that?"
We kind of like going to places like that. 
Part of the fun of travel is to see what things are REALLY like in all of those places.
Why do YOU travel? 
Where do YOU like to go? 

We all like something different, but we hope sharing will encourage you to travel even more.
Our 2018 Travels Expanded Our World
I've said it almost every year when we look back on the year of travel… we go because we love learning about other cultures, their food and customs. 
And even when you think you might be going to some backwater… you'll probably find a modern city that won't seem too foreign at all.
So where did our 2018 travels take us?
(You can see larger photos and/or start a slide show by clicking on any of them.)

Cuba — Well, Havana

This was our first group tour of the year because for American citizens there really isn't a way to do it on our own yet.  We joined a tour along with my college roommate and a couple of our travel buddies, so we already made up half the group! 

We just explored for 5 days in Havana.  What do you think of when you think of Cuba?
Old cars?  The Malecon?  The National Hotel?  Cigars?  It's all there...
What about Hemingway... his house, his boat, his books...
...and his mojitos and daiquiris? 

The tour part was really only in the middle 3 days, so by arriving early and leaving late we managed to "do our own thing" on the first and last day….
Loved those classic cars… they made it very easy to get around on your own.
We had a great time.... can you tell?
Gray Whales in Baja California, Mexico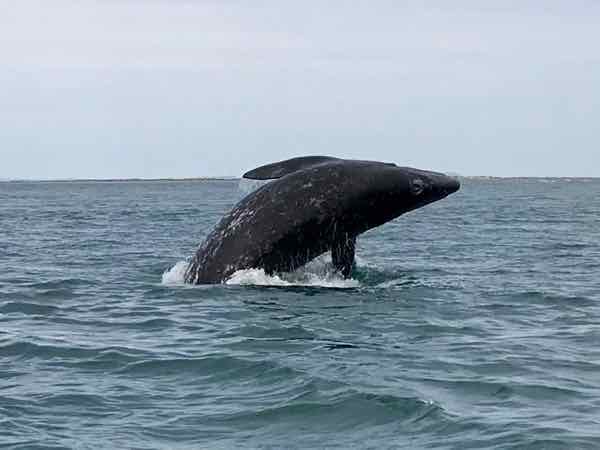 Friends who had moved to Mexico met us in San Diego and drove us over the border. 
We stayed at their place one night, then took two days to drive to San Ignacio where we went out for two days to see the friendly Gray Whales.

After a couple of days there and a two day drive back north, we visited the Mexican wine region… the Valle De Guadalupe.  This region has over 50 wineries you can visit and the area is growing.  What fun!

If you have friends who live in interesting places… accept their invitation to visit.  We love that… and we love hosting friends at home.  Connections like that can make travel even more fun!

Do You Remember Sky King?
Any excuse is a good reason to travel and celebrate.  How about a birthday?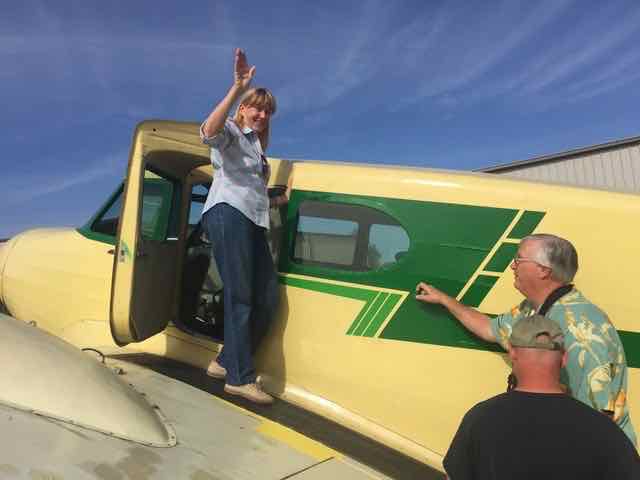 Since aviation is one of our loves, Mark celebrated a birthday with a flight in a Cessna T-50…

...Which is also called a Bamboo Bomber,
...and also just happens to be the first airplane that Sky King flew as the Songbird in that TV show from the 50s and 60s. 
We got to fly out over the Sierra foothills and look for cattle rustlers just like Uncle Sky!

The Caucasus
Azerbaijan, Georgia, and Armenia

Because the Causasus seemed like a challenging region to do on our own, we once again joined a small group tour.

We started in Baku, Azerbaijan.  We loved the old town with its caravansaries and fortress...
...but the new city with its skyscrapers was much more modern than we expected.
   
We traveled on to Georgia where there were more monasteries to visit and lots of wine to taste… did you know that Georgians believe they were the first to make wine?

And finally we visited Armenia.  This was the first country to adopt Christianity as a state religion, so there are lots of monasteries and cathedrals.  From the Capital of Yerevan you have a great view of Mount Ararat… how biblical can you get?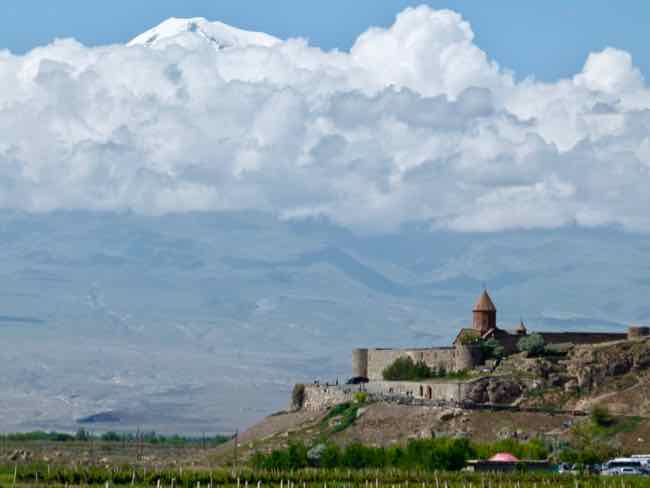 Oshkosh, Wisconsin

We attended the EAA AirVenture in Oshkosh again.  We do like all those airplanes… antique or not. 
Over at our sister website you can read about the D-Day Squadron and their plans to commemorate the 75th anniversary of D-Day in June of 2019.

A Blitz Through The Balkan Peninsula

The Balkan Peninsula was a whole region of Europe that we had only danced around. 

I'm not saying this blitz gave us an in-depth view of the several counties there, but it certainly was a fun trip to get a good overview of the area. 
Why do I call it a blitz? 
We covered 8 countries in three weeks…. 
Albania, Bosnia and Herzegovina, Bulgaria, Croatia, Kosovo, the Republic of Macedonia, Montenegro, and Serbia.

Monasteries, mosques, mountains and historic towns.  Lots of fun and good food.

Christmas Markets on the Rhine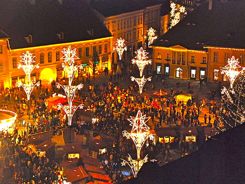 And for something a little different, we decided to try a river cruise exploring Christmas Markets along the Rhine.

 And this one IS a little different...

We hit those Christmas Markets in some of the larger cities from Frankfurt to Amsterdam.

I'm not normally big on cold, but this was something I'd always wanted to do...
...and there was Glühwein to keep us warm!
We've Wrapped Up Our 2018 Travels

We have some exciting ideas for next years travels.  We hope we've inspired you to plan travels of your own!  If not on this page, just look around… we've been lucky to travel as much as we have, and we hope our stories inspire you.

Remember, these photos of our 2018 travels can be viewed in a slide show too… just click on any of them to start it.

Tell Us About YOUR 2018 Travels

We have pages where you can tell us about your travels too, and we'd love to hear from you. 
Happy travels... even if you don't travel the world... just remember that life is a journey... embrace and enjoy it! Judy and Mark
Curious about what else we've written about?  Search our site for a destination or travel tip.

But... We'd love to have you share this page or comment on it…
Thanks, Judy and Mark