Road Trip Ideas All Over the World
We've Done It
You Can Too!
COVID slowed us down for a couple of years, and now a few health issues challenge us.  We're still traveling if not writing about it quite so much. Our goal in 2022 was get to all seven continents in one year... and we did it.

Going forward health issues may not allow us to travel.  No one can take away those memories though.  We hope all of you are well and staying safe... and that you find some inspiration here for YOUR future travels. 

If you like road trips, we'll give you some road trip ideas....
Countries we've driven in around the world.
Since we are such fans of world road drives, we thought we should tell you about some of the places where we've driven.
As I've rambled on writing about our road trip ideas, some of my thoughts have come out as tips for areas we think you should think about...
Some of the driving ideas are just listed as links to our pages.
This list has grown and grown.... we've done a lot of driving in foreign countries... and we love it.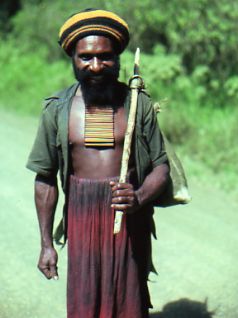 People say, "Oh, you're very brave to drive... there."
...Where ever "there" is.
We don't think we're brave. We only drive in places where we think it's safe.
In all of the countries we've chosen to drive ourselves, we have felt safe, and people were friendly and helpful....
...Including some of the locals who were hitchhiking. (This fellow in Papua New Guinea is really the only hitchhiker we've picked up!)
We think these road trip ideas would make easy, fun driving vacations for you...

Read through some of them and see if they inspire you. You might find a world road drive you'd like to take or one of them might inspire you to come up with road trip ideas of your own.
We Love Road Trips On Our Travels
Road trips are almost always part of our travels sometime during the year.  Some years we took more than one road trip… We wrote about those briefly in our reviews of our yearly travels.

In 2010 we had driving trips in Tunisia, Iceland and on Easter Island.

In 2011 we drove through Romania and Bulgaria.  On another trip that year, we rented a car after a safari and drove to the Drakensberg Mountains in South Africa.

In 2012 we drove to the Isle of Wight in England.  On another trip, we drove around Cyprus, then flew to Malta.  No need for a car in town, but we wanted to see the prehistoric sites around the island. 

In 2013 we took a little trip to Uruguay to visit friends and drive to see the hotel Casa Pueblo.

In 2014 we had a great trip driving from Barcelona to San Sebastian Spain. 
In 2015 our road trip ideas took us to Southern Spain and on a great circle drive around Ireland.

There were road trips around the USA in all those years too.  Check them out.  Other road trips we've written about...

Road Trip Ideas in Europe
Belgium
You could visit Bruges and Ghent on a driving tour of little Belgium... or as part of a visit to the Benelux countries... you know, Belgium, the Netherlands, and Luxembourg. As a fun accent, you might want to include finding and tasting Trappist Monastery Beers. Belgium is a country proud of it's beers whether they're made in monasteries or not.
England, N. Ireland, Scotland, Wales
The UK - Driving on the Left

If you feel up to driving on the left, get out of the cities and off the trains and include a bit of British countryside as one of those worldwide road trips. There are plenty of quaint village to see, great B&B's to stay in, and pubs to sample. Explore a specific corner of the UK like Cornwall and Devon.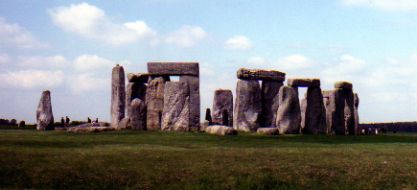 You can visit Stonehenge on a day trip from London, but a road trip will let you see Avebury and some of the other Standing Stones that dot the countryside in the UK.
Indulge in a hobby. Find and ride steam trains... We drove around Wales one time and Mark even got to drive (that's be the engineer) a steam train one time. (We HAD make reservations for that... It was supposed to be the Flying Scotsman, but that's another long story.) Like antique airplanes like we do? Catch an Airshows in England.
Tour the castles and manor houses around the country or do as we did and find your roots. For Mark that was a wee bit of a castle in Scotland. Don't get excited... no royalty here!
France

Speaking of castles, do a worldwide road trip to see the Chateaux of the Loire. Do a drive through Champagne, or Bordeaux or Burgundy or the Rhone. They're fun drives even if you aren't into wine tasting.
There are ancient standing stones in France too. Carnac is worth the Drive Through Brittany. You could loop through Brittany and Normandy.
Or just do a Drive Through Normandy... See the Normandy Beaches or Mont Saint-Michel or both. You'll probably be driving from Paris... most likely Charles DeGalle Airport.... so Giverny and Monet's Garden would be a great stop.
And of course, there's always the south of France.... or pick a part of France YOU would like to see.  Maybe you'd like to see Disneyland Paris, Virginie can give you some helpful tips.

OK, OK... I'm going to just list some of the other drives we've taken for now. Use them to get road trip ideas of your own. World road trips really are a fun way to travel. And if you can combine them with friends or family members all the better.
Germany

The Rhine River - Castles and River Cruises
Mosel River - Wine, Swans and Castles
Bavaria - Castles, A Romantic Road, Lederhosen and Oopah Bands
Germany's Romantic Road - For A Romantic Holiday
Romantic Road Towns You Shouldn't Miss
Neuschwanstein - Mad Ludwig's Most Famous Castle
Castles of Ludwig - Five Fairy-tale Castles in Bavaria
Oberammergau Passion Play - And What Else To Find In Town
Seiffen Germany - Christmas Decorations Large and Small
German Christmas Markets - Shopping, Food, Lights... Fun!
Aachen Germany - Gingerbread, Colorful Markets and Charlemagne

Hungary

Tokay - Drive to Find Divine Wine
Drive to Eger Hungary for Bull's Blood... Wine
Ireland

Driving In Ireland - You Can Do It!
Ring of Kerry Ireland - Tips to Avoid the Crowds
The Dingle Peninsula Ireland - Step Back In Irish Time
Bru na Boinne Ireland - What Makes It So Special?
Italy

Lithuania

On a driving trip through the Baltics... Estonia, Latvia and Lithuania one of our stops was to see the Hill of Crosses in Lithuania.
Norway

Norway Fjord Drive - A Great Way To See The Country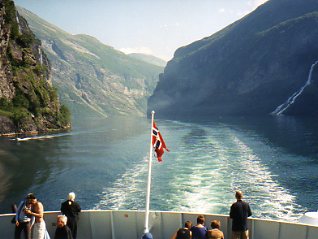 Poland

Driving In Poland - Easy If You Can Read The Roadsigns!
Gdansk Poland - Jewel On The Baltic
Malbork and Elblag - A Big Castle and A Colorful Canal
Elblag Canal - A Canal On Rails!
Portugal

Spain
Drive From Madrid, See Segovia, Avila, Toledo
Galicia, Northwest Spain, A Bit Of Portugal

A Couple of Road Trip Ideas for Down Under
Australian Wine Drive - A Road Trip Worth Toasting
Australian Outback
The U.S., Canada and Latin America
Canada

Drive to Sights Around Vancouver
Sea to Sky Highway
Explore Vancouver Island
Campbell River - The Wild Side of Vancouver Island

Latin America

Drive the Panama Canal!
Drive to Panama's Cloud Forests - Find Quetzals
Whales in Baja California, Mexico

The USA

A very popular road trip for visitors to the USA is a Driving Loop Through the Western National Parks. Another popular drive is the California Pacific Coast Highway.

For more cities to visit and road trip ideas in the USA we've listed some thoughts on Travel in America.
What About Africa?
This is a continent that may not come to mind when you think of road trips, but we have driven ourselves around Namibia for a self-drive safari in Etosha Pan National Park.  We explored the North African country of Tunisia in 2010.

We've also driven around South Africa. A safari can be do-it-yourself with the roads and comfortable accommodations in Kruger National Park. And the Cape and nearby wine country are great destinations.
If you want to see the little counties of Lesotho and Swaziland that are nestled within South Africa... you really need to take a road trip. With all the border crossings we encountered, you might want to do what we did and leave most of the driving to tour guides. Collecting Passport Stamps was just part of the fun and adventure on that one!


Well... if you don't find inspiration in any of these road trip ideas, check back often. I'm going to try to get more of our adventures up as I can, and maybe one of our future stories will get you driving in a foreign country.
Happy travels... even if you don't travel the world... just remember that life is a journey... embrace and enjoy it! Judy and Mark
Curious about what else we've written about?  Search our site for a destination or travel tip.

But... We'd love to have you share this page or comment on it…
Thanks, Judy and Mark

Go to International Travel Tips l Europe Travel Tips
Hotel and B&B Tips l Packing Lists and Tips
Go from Road Trip Ideas to MouseToursTravels Home Page