Ring of Kerry, Ireland
Enjoy Without Crowds If You Can
COVID slowed us down for a couple of years, and now a few health issues challenge us.  We're still traveling if not writing about it quite so much. Our goal in 2022 was get to all seven continents in one year... and we did it.

Going forward health issues may not allow us to travel.  No one can take away those memories though.  We hope all of you are well and staying safe... and that you find some inspiration here for YOUR future travels. 

The Ring of Kerry is one of Ireland's most popular and best known driving routes.
It's a driving loop.
The fact that it's called Ring of Kerry should give you a clue on that.
It loops around the coast of the Iveragh Peninsula in the southwest of Ireland. 
The circuit covers about 106 miles (170 km) with breathtaking scenery...
Driving yourself is the best way to see this, and we love it...

But...
We should warn you...
Driving in Ireland is not necessarily for the faint of heart or the timid.  Having said that, go for it anyway!


Start In Killarney

Near Killarney you can visit the Muckross House and the Ross Castle. 
If you want a shorter and less crowded route, you could see the Dingle Peninsula... and see these at the start of that drive too.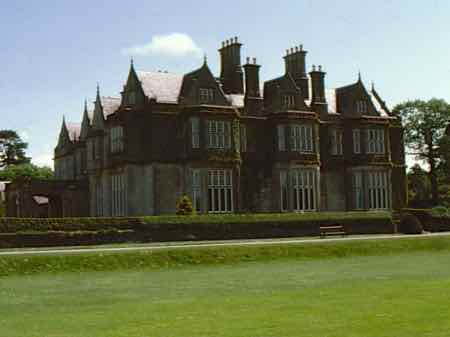 About Irish Roads In The Ring Of Kerry

The roads tend to be narrow with hedgerows or stonewalls right up to the edge of them.... and add in the challenge of driving on the left.
You'll also most likely be driving a stick shift unless you've specifically requested an automatic shift car when you make your rental car reservations.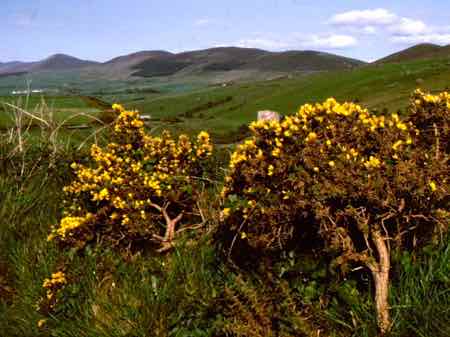 Driving yourself is not hard, we just wanted to be sure you know what you're getting into.
And on the Ring of Kerry, you will encounter some of those narrow roads, especially if you take a few diversions along even narrower roads to see some of the sights the guidebooks recommend.

These Roads Are Narrow And Crowded

This driving route tends to get crowded in high season.
You might get stuck behind a caravan as European motor homes are called.
You're even apt to come across a tourist bus on these roads... that's a thrill! If you start earlier in the day, you may be able to avoid these.
Maybe you'll even have to dodge a horse drawn wagon!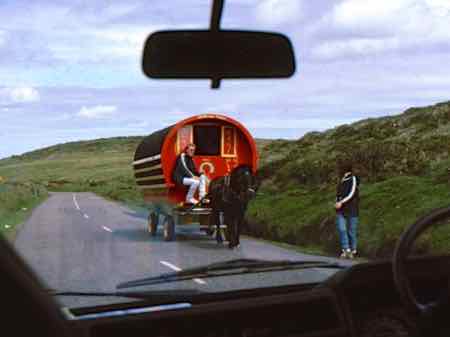 You can find driving guides telling you which roads to take and what to look. Do your research in guidebooks and on the internet.
You'll most likely want to start and end this loop in Killarney.

Give Yourself Time To Enjoy It

You can make the whole circuit of the Ring of Kerry in a day if you leave early in the morning...
But we think you should allow two or three days so you can really enjoy it... and avoid those buses.
You Can Find Rooms and Pubs

There really isn't any problem finding small hotels, B-and-B's or Pubs with rooms along the way.
To Avoid The Buses

If you drive in a counter-clockwise (or anti-clockwise) direction you'll be heading in the same direction as the buses.
You might be frustrated following them from time to time, but you'll be less likely to meet them head on.
With those narrow roads, following a slow bus might be preferable.

It's All So Irish

You'll pass craggy coasts, brooding mountains and charming small towns and villages. You can find ancient stone forts along the way.
The Leacanabuaile Stone Fort was inhabited during the bronze age and maybe much earlier. There are also remains of beehive huts there.
If you cross a causeway to Laentia Island, you'll find not only tiny patchwork fields that look oh-so-Irish, you'll also find Glanleam subtropical gardens...
That's right subtropical gardens. Amazing what those ocean currents can do isn't it?
Along the coast the towering rocks of Great Skellig and Little Skellig are seabird sanctuaries now, but in the 12th century, monks lived and worked here in more of those beehive huts.
One of the most beautiful views in this circuit of natural beauty is the "Ladies View" of the Killarney Lakes and the National Park. Look for signs so you can take in this view that Queen Victoria's ladies-in-waiting loved.
In spite of the crowds and buses, the Ring of Kerry is pretty enough that it's worth seeing. Everything there is just so... so Irish.
Happy travels... even if you don't travel the world... just remember that life is a journey... embrace and enjoy it! Judy and Mark
Curious about what else we've written about?  Search our site for a destination or travel tip.

But... We'd love to have you share this page or comment on it…
Thanks, Judy and Mark

International Travel Tips l Europe Travel Tips
Hotel and B&B Tips l Packing Lists
Go to MouseToursTravels Home Page