Amusing Confusing Roadsigns
ANY Funny Sign!
C'MON Travelers Share Your Favorites
COVID slowed us down for a couple of years, and now a few health issues challenge us.  We're still traveling if not writing about it quite so much. Our goal in 2022 was get to all seven continents in one year... and we did it.

Going forward health issues may not allow us to travel.  No one can take away those memories though.  We hope all of you are well and staying safe... and that you find some inspiration here for YOUR future travels. 

Amusing confusing roadsigns....  Travelers often run into these.  We know a lot of you are finding and sharing this page... so why not share your stories!

Some of the funny roadsigns we've found prompted us to set up this page for you to share your finds, but let's expand that....
...because really, you can find funny signs anywhere...

...whether you're traveling or not...

So this page to includes all kinds of funny signs.  More fun for all of us....
But for it to be fun... you have to share!


We have a handy form below. It's easy. Here's a shortcut to read what others have shared or show us your favorites...
Click to skip down and read or share YOUR funny signs now.
 
Any Funny Sign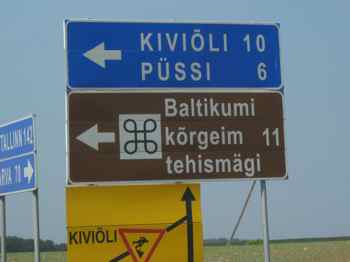 You might find when you're dealing with foreign languages and customs, you'll also find signs that seem funny to you. 

 It may seem there are awkward use of words or symbols...

or the words taken out of context may seem funny... even suggestive.


Fun With Roadsigns
But Seriously


Finding foreign toilets and their signs may prove amusing....
I remember a time when we took friends to Germany for the first time...
...at dinner, my friend came back and asked...
"Is Herren the ladies room or the men's room?" 
Those little men and women figures do make that easier!

 
Amusing Confusing Roadsigns

Travel with rental cars can let you have more adventures, but are you ready for those international road signs?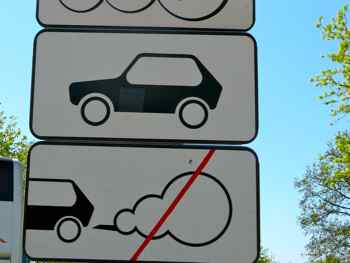 Driving that rental car in a foreign country can also expose you to road signs that you're not used to...
They may just look like confusing... or amusing roadsigns. 

Sometimes with language differences or just the visual juxtaposition of the sign they are amusing roadsigns.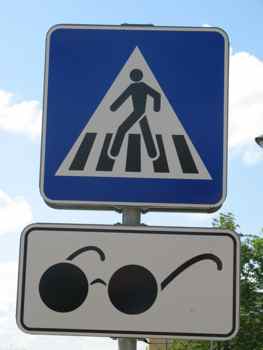 All roadsigns are serious. 

They are there to give you directions, warn you of danger, advise you of conditions...
And tell you to watch for children or handicapped people or animals or other potential danger to yourself and others...

Not to seem insensitive...

...BUT ...sometimes they just strike you as just funny... as amusing confusing roadsigns. Here are some of ours again. 

Here's another chance to share your funny signs quickly...
share amusing confusing roadsigns.

More Funny Signs We've Giggled Over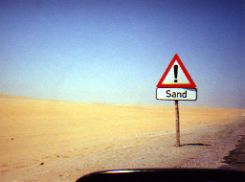 There was the caution sign: Sand!
After driving through the Namib desert for hours, a sign telling us there was sand seemed amusing.
Of course, if there had been a sand storm, that caution would have been important! We've driven through one in Tunisia... scary!  Still, since we had great weather, we got a giggle out of this one.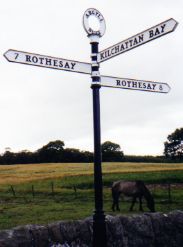 Or... the direction sign that pointed in opposite directions...
We were on an island, and we could go around either way, but it still struck us as amusing.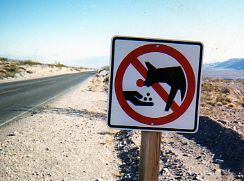 Or... the one our friend sent us....
Just what are they trying to say with this one?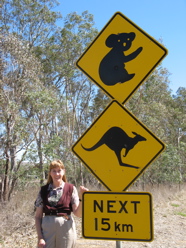 Or... the Australian road sign that was not an amusing confusing roadsign...
but just teased about Australian wildlife...
Those koalas and kangaroos were a danger driving at night,
but we wished we could see them in the daylight!
So have we got you thinking of road signs to share?
Send us your pictures of amusing road signs or confusing road signs. Our form tells you how to upload photos.... it's easy. Send a little story to go along with your photo, please, so we can giggle along with you.
No code to write... just type in the square below. We all want to travel safe, but we might as well have fun with it.
We all want to travel safe, but we might as well have fun with it.
Seen Amusing or Confusing Road Signs?
ANY Funny Sign?
So have YOU seen an amusing or confusing road sign? Any funny sign in your travels or at home?

Please... Share it!

We'd all love to get a giggle out of it.
Funny Signs Others Have Shared
Click below to see photos and stories about funny signs and amusing or confusing roadsigns from other visitors to this page...

Now wasn't that simple? We all thank you!
Happy travels... even if you don't travel the world... just remember that life is a journey... embrace and enjoy it! Judy and Mark
Curious about what else we've written about?  Search our site for a destination or travel tip.

But... We'd love to have you share this page or comment on it…
Thanks, Judy and Mark

Go Amusing Confusing Roadsigns to International Road Signs
Amusing Australian Road Signs
Rental Car Tips for Foreign Travel
Share Travel Your Stories   Share Clan MacEwan/MacEwen Stories
Go to MouseToursTravels Home Page