Interesting Travel Links
More Travel Information

More Fun!
COVID slowed us down for a couple of years, and now a few health issues challenge us.  We're still traveling if not writing about it quite so much. Our goal in 2022 was get to all seven continents in one year... and we did it.

Going forward health issues may not allow us to travel.  No one can take away those memories though.  We hope all of you are well and staying safe... and that you find some inspiration here for YOUR future travels. 

Travel is a very large subject, so we have tried developing interesting travel links to help us cover the world.
We do scurry around in our travels...
...and we have covered a lot of ground around the world (figuratively and literally!)....
...but we realize that we can't give you all the information you need to see all the corners of the world.
Believe me...
...we're working on seeing all of those corners ourselves....
We found some sites and some people who can give you great information on their corners of the world.  We used to group them here and on a few other pages, but times have changed.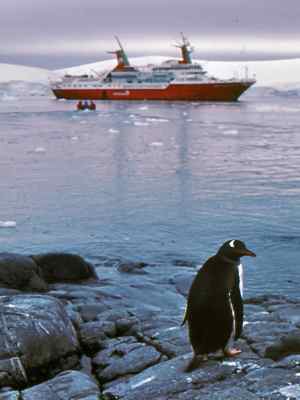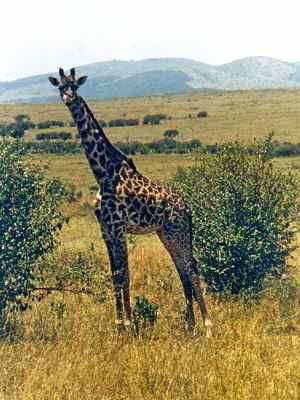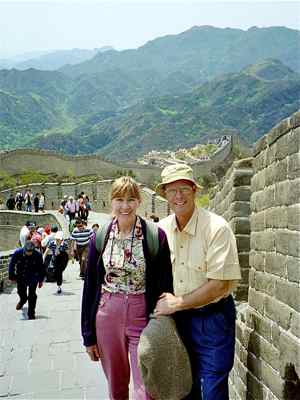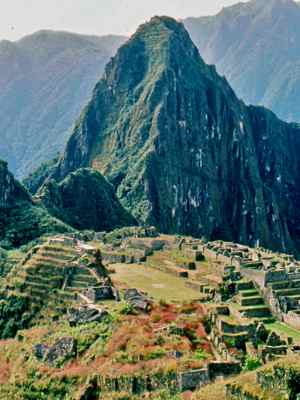 Interesting Travel Links Changing Too

If you've spent a lot of time looking for good information on the web, you may have grown skeptical of pages full of links. We have too... and we're not alone.  The search engines don't like pages and pages of links -- they're not real.  We don't like "link farms" either, but let me tell you why we liked well thought out links pages.
Links to and from other websites used to help small personal websites get noticed by the search engines if they're helpful to readers. It's those small personal sites that we like the best because they tend to give you real information that you can use as a traveler.
A Bit Of Editorial Comment Here To Explain

The search engines don't seem to like this so well anymore, so we've taken down some of our links pages… we will probably be taking down more or all of them.  While this kind of page makes it easy for you to find sites that we've liked, we don't want to get penalized.
You Can Still Find Our Friends

We still have links to those sites, but they are scattered around.  Look for links to travel agent friends on our page discussing the pros and cons of using an agent.  Look for our cruise experts on our Adventure Cruise page.  Our friend in Africa is on our Botswana page.
Royal Clipper Caribbean Cruise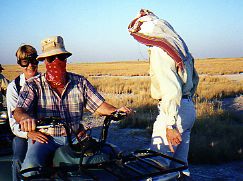 Botswana, Africa
When you're looking for information on travel to a destination, we've tried to include information about our friends on those pages.... so look around, you'll find them.
While we still have some of these pages up, we've tried to carve up the world so to speak. Here are some pages to visit and places to dream about and we tell you where to find those links.  Some of them are on lists of our pages about a certain continent.  Hope you find something.


Australia-New Zealand


Europe Travel Links


Caribbean-Central America
And South America Too

And for other links...
Ones we can't pin on a map
We created
Miscellaneous Travel Links
and A Potpourri of Travel Tips


(If you want to see how we've done this website with no "techie" experience check out a great company called SBI. It's so much more than just a web host... it's an education in an inexpensive, easy to use package! If you're thinking of retirement as we are, maybe you'll find something to inspire you...
Maybe you'll get as excited as I did about actually being able to build a web site that people visit and enjoy reading....
You can even write a travel story if you want to see how easy it can be. Use one of these pages as a start, and I can put it up as a page on the Web. SBI makes this easy too. Click here to Share Your Story with Mousetours, Share a Clan McEwen/Clan MacEwan Story, or Share Amusing Confusing Roadsigns.)
We'll be adding more interesting travel links as we find sites that offer you good information. Check back often to see what is new on our site and see what new sites we have discovered for you to enjoy.
Happy travels... even if you don't travel the world... just remember that life is a journey... embrace and enjoy it! Judy and Mark
Curious about what else we've written about?  Search our site for a destination or travel tip.

But... We'd love to have you share this page or comment on it…
Thanks, Judy and Mark

Please Note: MouseTours Travels provides these interesting travel links for your convenience. We do not warrant the performance, effectiveness or applicability of any sites listed. All links are for information purposes only and are not monitored for content. We disclaim any responsibility for the content and accuracy of these Web sites.
Go from Interesting Travel Links to MouseToursTravels Home Page