Caribbean and Central America Links
Let's Add South America
COVID slowed us down for a couple of years, and now a few health issues challenge us.  We're still traveling if not writing about it quite so much. Our goal in 2022 was get to all seven continents in one year... and we did it.

Going forward health issues may not allow us to travel.  No one can take away those memories though.  We hope all of you are well and staying safe... and that you find some inspiration here for YOUR future travels. 

Caribbean and Central America Links we've found seem to come and go. 

And haven't had time to write much about some of our tropical adventures… 

We have a few little stories about South America…

…But there is a lot to explore in the Western Hemisphere outside of the US, Canada and Mexico…

So we've tried to find a few travel links to help you plan your dream trip. 



Read a few little stories on our adventures; we wrote about them in yearly recaps.  To list a few...  
        In 2010 we visited Peru and Chile
        In 2011 we did a Panama Canal Drive
        In 2013 had trips to Uruguay and later to Nica and El Salavador
        In 2014 it was Ecuador.
        In 2015 we sailed the Caribbean on the Royal Clipper.

Let's Start With Caribbean and Central America Links
Though as we said, we've decided to show you some links for South America here too.
Central America Travel Links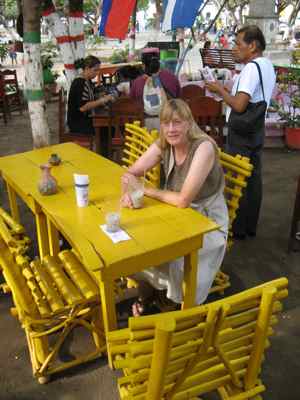 Our most recent trip to Central America was to Nicaragua and El Salvador. 
We generally try to just ramble around on our own, but because there are travel advisories about some pockets of those countries, we decided we'd be better off with some help.
 
Just surfing the web, we discovered Buen Viaje Tours.  Small and independently owned by Jessica, we had a wonderful time in both countries… and it felt like we were traveling with friends… and meeting theirs. 
What better way to travel!


Caribbean Travel Links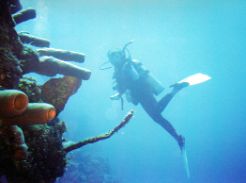 We have been Diving on Little Cayman Island, and we wrote about our favorite dive resort... and our favorite hostess.  Sadly, in October of 2015 the world lost Gladys.  Little Cayman just won't be the same without her.
Even without Gladys, for a completely relaxing vacation, great diving on Bloody Bay Wall, great food, and certainly new friends, check out what we wrote about Pirates' Point. 
And if you decide to go, tell them Mark and Judy sent you!
My Island Jamaica is written by Wellesley and we put that on the Diving page too.  He was born and raised there.  Let him tell you about the beaches, the delectable food, the alluring reggae music and more. Follow him to the fun!



South America Travel Links

We were going to start a whole page on South America, but we thought it would be expedient to just include Latin America here.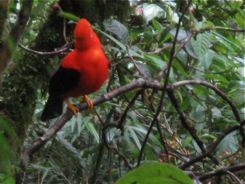 David and Lin say if you've never been to Peru, well you've just got to see it to believe it! Well, we saw a lot of it in 2010, and that's where we've put a link to Inside Peru.

Machu Picchu, Lake Titicaca, and the Amazon Jungle...
Plus hundreds of lesser-known but completely awesome sights. They know Peru. They can give you tips so you can too!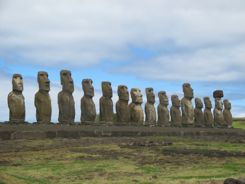 We went to Chile years ago to start our Antarctic cruise from Punta Arenas, but we don't have much current information.
Here's a site that does...
Are you looking for information on Chile tourism? What to do? Where to go? What to eat? Let Lorete from Chile Attractions tell you why Chile is one of the MUST SEE countries in South America.  We flew through Santiago to Easter Island in 2010, but that's where you'll find the link to her too.

Please Note: MouseTours Travels provides these South America, Caribbean and Central America Links for your convenience. We do not warrant the performance, effectiveness or applicability of any sites listed. All links are for information purposes only and are not monitored for content. We disclaim any responsibility for the content and accuracy of these Web sites.
Happy travels... even if you don't travel the world... just remember that life is a journey... embrace and enjoy it! Judy and Mark
Curious about what else we've written about?  Search our site for a destination or travel tip.

But... We'd love to have you share this page or comment on it…
Thanks, Judy and Mark

Go from Caribbean and Central America Links to MouseToursTravels Home Page