Europe Travel Links
Some Great Little Corners of Europe
COVID slowed us down for a couple of years, and now a few health issues challenge us.  We're still traveling if not writing about it quite so much. Our goal in 2022 was get to all seven continents in one year... and we did it.

Going forward health issues may not allow us to travel.  No one can take away those memories though.  We hope all of you are well and staying safe... and that you find some inspiration here for YOUR future travels. 

Here's hoping some of these Europe Travel Links will help you find a great little corner of Europe to explore.
We've written about some of these places....
Others we're still trying to find the time to write about.
While we've been to almost all of the European counties...
There are still lots of corners we just haven't had the time to visit yet!
So much of the world to see, but we'll keep on trying.

We want to remind you that these Europe Travel Links will sends you to one of our pages for more information. The internal links are to help you navigate our site.
If you're looking for more of what WE'VE written about travels in Europe, our Europe Travel Tips page will set you in the right direction.  We haven't written about all of our travels in Europe, but click on any of the titles you find there for some ideas for getting out and about.



Enjoy the cyber-trip!
England... and Cornwall

We've spent quite a bit of time in England and driven through Cornwall and Devon.
We wrote a letter to our friends at East Devon Guide, but there's nothing like hearing about what to see and do from a local... click on that page above and you'll find her.

Let East Devon Guide be your guide to the best places to eat, visit and stay in East Devon.

Lesley gives you an on-the-spot guide to East Devon. Enjoy the World Heritage coastline and let her show you around the sites.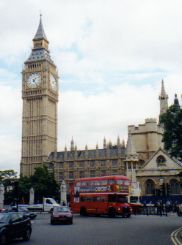 Before you strike out for the countryside of England, you have to spend some time in London.  It's a big city, but easy to navigate. 
We say just grab your favorite guidebook and explore on your own.
Then we say travel the U.K. outside of London... to any other area that takes your fancy. 
Take the train or drive....
And don't worry about driving on the left... take it slow and you can do it.
France
We love all of France.  I've gotten some articles written about the ancient standing stones of Carnac and the Normandy Beaches.
See the Europe Travel Tips page I mentioned above to find more stories....
Giverny, Mont Saint Michel, and Brittany.

We generally travel to France for the culture, the history and for the food and wine. 
If you're looking for a bit of fun Disneyland Paris Holidays has information and resources to help you plan your vacation is Disneyland Paris. That may not be a road trip, but Road Trip Ideas around the world is where you'll find that link.

Russia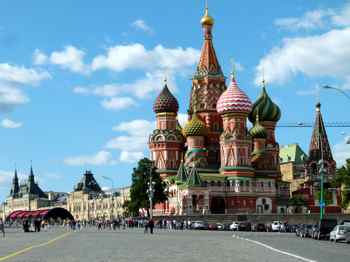 We did write a bit about Russia and our Trans Siberian train adventure on our yearly travel report 2012 Travels.  If you're interested in aviation, we wrote about the Russian National Aviation Museum at Monino on our sister site Antique-Airplanes.

Want to know more about Moscow Russia? Find a link to Moscow Insider's Guide on that 2012 Travel page. Anton says, "I've been living there for ages, and I can surely help you out! Learn Moscow better than locals, and stun your Russian friends with insider knowledge!"

Scotland
You know we love Scotland if you've read our page on finding our castle.
If you want good advice on visiting from a local check out Scotland in a Week on that page.  They have lots of information on heritage, famous icons.... not to mention scones AND your chances of seeing the Loch Ness Monster.... (do you really think.....? No, we don't either!)
Please Note: MouseTours Travels provides these Europe Travel Links for your convenience. We do not warrant the performance, effectiveness or applicability of any sites listed. All links are for information purposes only and are not monitored for content. We disclaim any responsibility for the content and accuracy of these Web sites.
Happy travels... even if you don't travel the world... just remember that life is a journey... embrace and enjoy it! Judy and Mark
Curious about what else we've written about?  Search our site for a destination or travel tip.

But... We'd love to have you share this page or comment on it…
Thanks, Judy and Mark

Return from Europe travel links to Interesting Travel Links
Go From Europe travel links to MouseToursTravels Home Page