Our Mouse Site Map Helps You
Travel the World With a Click of Your Mouse
COVID slowed us down for a couple of years, and now a few health issues challenge us.  We're still traveling if not writing about it quite so much. Our goal in 2022 was get to all seven continents in one year... and we did it.

Going forward health issues may not allow us to travel.  No one can take away those memories though.  We hope all of you are well and staying safe... and that you find some inspiration here for YOUR future travels. 

Our travels take us all over the world.... our site does too...
Our Mouse Site Map will help answer the question:
Where in the world... or at least on our site... can you find the tips you need or the stories to show you what it's like to travel somewhere... anywhere?
Just like when you travel, you need a map....
Here's a Mousemap... so you can scurry around with us.
I have to admit, I've have more fun writing about places we've been and giving you tips than I do keeping this site map up.
If I get behind, there are navigation aids in both the left AND right columns.
If you know the keyword or destination you're looking for, you can try and search for that first if you like.  We have a custom search box on the right and at the bottom of every page.  You might find what you're looking for faster!
Our Mouse Site Map Is The "How To" Of Travel
Destination stories are on another page... For tips on specific countries visit Mousemap for Travel Stories or Let's List Countries.
We'll try to make it simple and keep both pages up to date. I'm trying! Even when we travel. To find many of our latest tips and destination articles check our World Travel Tips page to see the articles we're writing.

So... here's our Mouse Site Map to help you find your way around our site at least. And hopefully our site will help you navigate around the world. 

Our Travel Roots... Why Believe us?
Want to know how we got started traveling? Why our friends ask for our help? Our Mouse Site Map will lead you to pages that tell about our early travels and who we are.
About Us, Our Travels Through the Years
About us and our travel lifestyle.
Our Travel Roots: How Our Travel Adventures Got Started
Learn about our travel experience, how we learned these travel tips.
Norway... Finding Family and Visiting Friends
Judy's roots....and how to use friends and family to make a trip better.
Scotland... Finding Our Castle
Mark's roots....family history can provide a hook for your trip.
How Foreign Is International Travel?
Foreign Travel
Money
Foreign Language
Foreign Toilets
Border Crossings
Collecting Passport Stamps

Trip Planning

Passports, Visas and Documents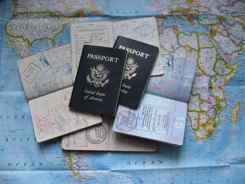 Passports and Visas
Get A Passport
Acceptable Identification Document
US Passport Card
Travel Documents
US Travel Authorization
Visa Requirements
Visa
What Do Passports Cost
What Is A Visa
International Travel Health Tips
If you're going to travel the world, you need to know how to stay healthy. What shots do you need? How do you pack your medications? Mouse Site Map leads you to stories humorous and serious about your travel health. Our Pepto-Bismol stories may sound humorous, but we're serious.... Think Pink!
Do I Need To Take Shots?
          Which international travel health vaccinations to get. How much time to allow
International Travel Health Tips
          Vaccinations to get, which prescriptions to fill... Diseases, the water, jet lag... Malaria Pills -- Better Than Getting Malaria
Is the Water Safe to Drink? To Swim In? To Wade In?
Travel Motion Sickness Shouldn't Stop You
Check With Your Dentist -or- Dental Offices Around the World
I Do Testimonials for Pepto-Bismol for Travel Health
Pepto-Bismol in Bhutan for Travel Health
Pepto-Bismol in China for Travel Health
Bottled Water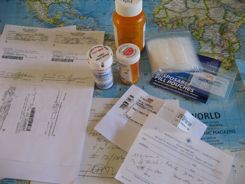 Deal With Jet Lag
Disease Outbreaks
Fatigue After Flights
Healthy Travel
Jet Lag
Malaria Pills and Pregnancy
Medication in Carry-on Luggage
Pack Enough Medication
Pepto-Bismol
Pepto-Bismol in Bhutan
Pepto-Bismol in China
Traveling With Pills
Budget Tips
Keep Traveling -- Tough Economic Times May Be The Best!
Travel Money Savers So You Can Keep Your Costs Down
Vacation At Home? What... Not Travel?
Stretch Your Travel Budget -- Eat Cheap
Cheap Hotels Stretch Your Travel Budget
More Budget Travel Tips
Miscellaneous International Travel Tips
Travel Ideas: Our Travel Stories May Inspire You
Our Country List
Enthusiastic travelers keep a country list to keep track of where they've been. Here's ours and links to pages we've written about some of the places we've visited.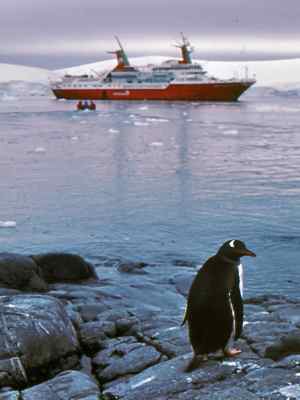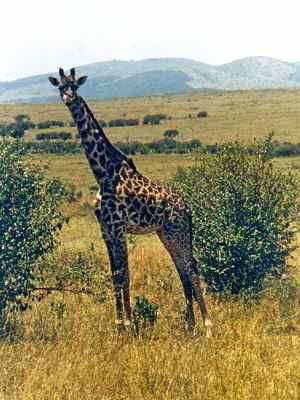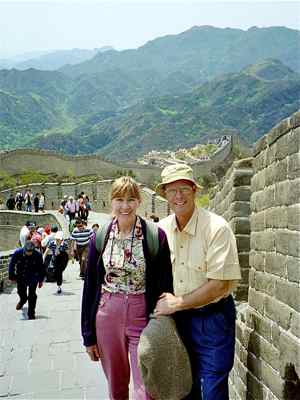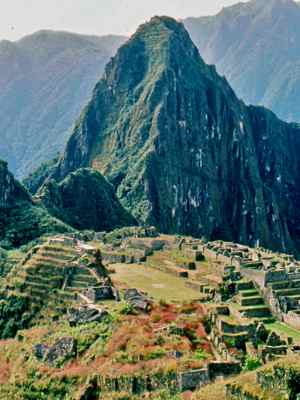 We don't want to repeat ourselves, but some of our pages fit in more than one category. In a effort to help you find your way around the world, we've taken some pages from this mouse site map, and we've grouped some of our travel stories together on a second Mousemap for Travel Stories page.


We hope this second grouping on a separate mouse site map page helps you and your mouse travel around our site and plan for your trips around the world.
Our visitors also have travel stories.... Read them and write yours for us on these pages:
    Recent Travels - Mostly Ours, But We'd Love To Hear Yours
    Your Travel Tips - Help Us All; Send In Your Tips
    Mouse Travel Stories Ours and Yours
    Share Scotland or Clan MacEwan Stories
    Share Amusing Confusing Roadsigns
Mouse Site Map - Interesting Travel Links
We haven't been everywhere in the world.... though we're trying. Check our Mouse Site Map pages for links to some of our travel friends.
Interesting Travel Links
Travel links are scattered through our site, but here's a convenient page to find additional travel information for fun in more corners of the world.

Mouse Site Map Pages To Help -- And Make You Feel At Home
These Mouse Site Map pages will help you keep up with us, contact us if you want to, and find your way around our site.
International Travel... Easier Than You Think
Home Page. With a click of your mouse, travel with us to the corners of the world.
Mouse's Travel Blog
Travel news. News about our travels. The latest additions to our website.
Contact Us At Mouse Tours Travels
How to reach us if you have questions, comments suggestions or stories to share.
Mouse Site Map
You're here!

Mousemap for Travel Stories
As we've said, our Mousemap for travel stories is another section of our site map. With a click of your mouse, travel with us to some of the places we've been...


And remember... you can always use the search to find the information you want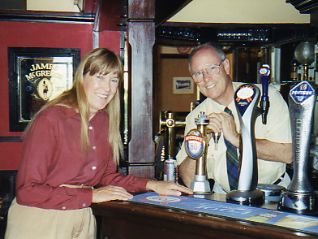 We hope our Mouse Site Map has helped.
Happy travels... even if you don't travel the world... just remember that life is a journey... embrace and enjoy it! Judy and Mark
Curious about what else we've written about?  Search our site for a destination or travel tip.

But... We'd love to have you share this page or comment on it…
Thanks, Judy and Mark