Our Cold Weather Packing List
Stay Warm Wherever You Travel

COVID slowed us down for a couple of years, and now a few health issues challenge us.  We're still traveling if not writing about it quite so much. Our goal in 2022 was get to all seven continents in one year... and we did it.

Going forward health issues may not allow us to travel.  No one can take away those memories though.  We hope all of you are well and staying safe... and that you find some inspiration here for YOUR future travels. 

"How can you possibly pack light for winter?
Do you have a cold weather packing list?"
Yes, we do have some help here. A tip first before the list....

Remember To Wear Bulky Items On The Plane

Our lists below tell you what we pack for cold weather in addition to what we wear on the plane....
We wear several layers and our bulkiest shoes, so we have less to pack. Always wear the heavy or waterproof coat that you will want to take on the plane.

Cold weather may seem harder to pack for...
...but our cold weather packing list will give you some ideas on how to pack light even when you need heavy clothing.

As always, remember to color coordinate your travel wardrobe, pack for layering, and make sure everything is comfortable.



Think About Where You're Going

And what you'll be doing.  Different activities require different wardrobes.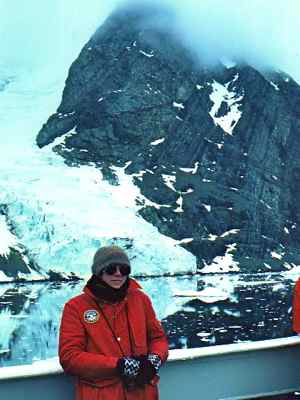 Are you doing something adventurous like cruising to Antarctica?
Are you going to visit European Christmas Markets?

Are you visiting relatives for a white Christmas?

You can stay warm and still pack light with these suggestions on our cold weather packing list below.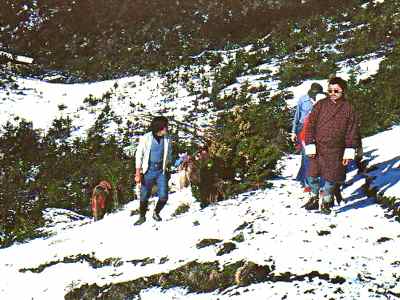 Or are you trekking in the mountains?


When we went trekking in Bhutan, we expected cold...
...but a late snowstorm took us by surprise!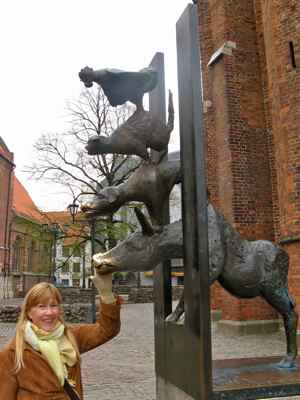 Will you be visiting cities
...where you're apt to go to nice restaurants
...and you need nice clothes?

                ...or...

Are you traveling in the countryside?


Here's where we start:
Cold Weather Packing List for Judy:
2 long sleeve blouses
1 short sleeve blouses (always take one, you just never know!)

2 pairs of slacks... jeans or wool pants depends... city streets or country hiking

1 skirt or culottes (this is optional; if it's really cold or casual add another pair of jeans or slacks)

2 pull over sweaters

2 turtle necks

1 sweater vest

sweater or blazer to wear on plane

two pairs of shoes (wear one)

underwear for about 5 - 6 days..... I do laundry as we go....

4 pairs warm socks or even tights

2 pairs sock liners for warmth

Nightgown

one pair light thermals, one pair of warm thermals.... we've into layering everything!

warm gloves, a scarf and a hat (and maybe glove liners)

swim suit (yes, pack it... you just never know... you can even swim in Antarctica!)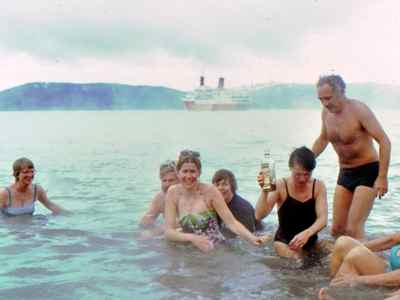 Cold Weather Packing List for Mark:
3 pairs of slacks

3 short sleeve shirts (Mark is almost never cold)

2 long sleeve shirts

1-2 turtle necks

swim suit that doubles as sleep wear

two pairs of shoes (wear one)

6 pairs socks and undies (his take longer to dry)

1 or 2 pull over sweaters

one pair light thermals, one pair of warm thermals as needed

gloves, a scarf and hat
Amenities and Necessities:
curling iron (dual voltage so we don't need a voltage converter)

razor (dual voltage)

adaptors for those funny foreign plugs

deodorant (solid, not liquid or gel)

aspirin, antacids, cold tablets and Pepto-Bismol tablets (I used to take the liquid)

a washcloth if you can't live without one

travel alarm clock

binoculars

camera and lots of memory sticks and the charger

iPad, laptop, and/or phone (will it work internationally?)

umbrella

sunglasses

toothbrush and dental floss (and a small tube or two of toothpaste)

plastic bags (in case your laundry or bathing suits don't dry)

a day pack -- very useful day to day
.... and if you absolutely need more room going home... you can use this

Inflatable contour travel pillow... good on the plane
.... and to fluff up pillows that are too small in the hotels.
You can pack these if you follow the security rules...
--prescribed medications
--a small tube (or two) of toothpaste
--shampoo and rinse (pack in plastic bags to prevent spills)
--small containers of cosmetics, cleansers and moisturizers
--Sunscreen

You can take your medications and small amounts of liquids, creams and gels in your carry-on luggage, but remember the security rules. To see our tips, click on these links: Security Alert Packing Guide Cosmetics Packing Guide Guide to Packing Medications

If you're planning something like an adventure cruise to Antarctica, you'll probably have to take wading boots and waterproof/splash pants for those zodiac boat landing.
If you are traveling with a friend as Mark and I do, try to take one suitcase on board and check the other. Always check ahead to see what is allowed onboard your carrier especially if you're traveling at a time of high security alerts.
Don't let cold weather or security alerts stop you. Use our cold weather packing list as a guide, bundle up, grab your passport and get on the road.
Happy travels... even if you don't travel the world... just remember that life is a journey... embrace and enjoy it! Judy and Mark
Curious about what else we've written about?  Search our site for a destination or travel tip.

But... We'd love to have you share this page or comment on it…
Thanks, Judy and Mark

return from Cold Weather Packing List to MouseToursTravels Home Page