GPS Satellite Messenger
Let's Friends Know Where You Are
And That You're Safe
COVID slowed us down for a couple of years, and now a few health issues challenge us.  We're still traveling if not writing about it quite so much. Our goal in 2022 was get to all seven continents in one year... and we did it.

Going forward health issues may not allow us to travel.  No one can take away those memories though.  We hope all of you are well and staying safe... and that you find some inspiration here for YOUR future travels. 

If you're into technology, you could get a GPS satellite messenger.
This is a high tech way to update the old "magic marker on the map" method for recording your route.  All of our old travel maps have those pink or yellow lines... they make for great memories!
But this tracker let's friends track you...


We're talking about a small unit that's a satellite tracker.
It's only 4.5 x 2.75 x 1.5 inches (111 x 69 x 44 mm).
This little powerhouse can send your location and a status message to your friends and relatives almost anywhere in the world.
They can follow along on a trip, or be notified if there is a problem.
GPS Satellite Messenger Tracks Adventure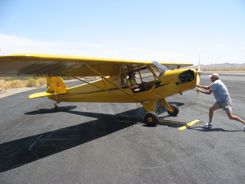 A few years ago we used a GPS Satellite Messenger called Follow Me Spot.
We used this tracker on a trip with a little old airplane. A Piper J-3 Cub that my brother-in-law flew to Oshkosh, Wisconsin from California.
We were the ground crew that followed along on the roads.
As we raced along in a motor home, we kept track of the plane's progress when we couldn't drive along side.
Status Reports Were Comforting

We got reports every 20-30 minutes while he was flying.
We received phone call messages when the plane had landed....
And since we were trying to keep up, it was good to know his progress and how far behind we were.
There were times when he was dodging thunderstorms that it was really a relief to know he was OK.
Spot Was Our Friend

"Spot" became almost like a part of the family... we talked about it.
We'd say, "What is Spot telling us now?"
     -or-
"Did he remember to turn Spot on?"
     -or-
"Does Spot say he landed at that airport or decided to fly on?"


Friends Followed Too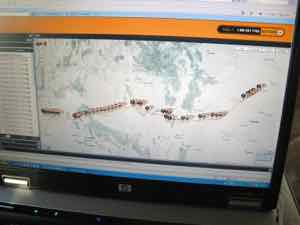 The added fun part of this was that all of our friends back home also followed along on our adventure via this GPS satellite messenger.
They could go to a link and see a map with our route updated on the map as long as the tracker was turned on.
We blogged and put up pictures whenever we could to supplement the news from "Spot". (Read about the Cub To Oshkosh trip if you'd like.)


It Could Be Fun For Your Family Too

Now this was an extraordinary trip, but you could do something like this for your friends and family back home if you wanted to when you travel.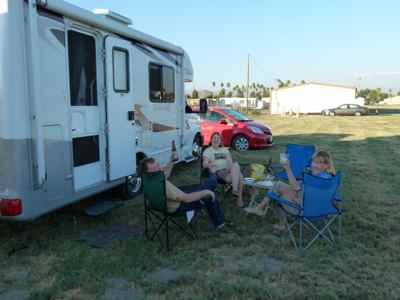 The GPS tracker we used was small enough that it could go into your car or your backpack or purse...
...or your RV.
My Sis used it again when they went on a three month RV roadtrip. 
We followed their progress everyday.



It's Not Just For Fun - It's Serious Too

This isn't necessarily just for fun.... it's a serious device.
In the interest of safety, it lets friends that you have programed in know where you are and that you are OK.
You can send a message to ask for help at your GPS location.
You can even have the tracker help emergency services find you if you are on an adventure into wild areas.
It sends the GPS coordinates to rescuers.
Pretty dramatic that it could save a life.


Be Creative - Think How You Could Use One

It's great for active outdoor enthusiasts...
But if you're not a mountain climber or a jungle trekker, you could still have fun with it.
     --Use it like we did with a small airplane.
     --Turn it on when you get on a train or a bus in Europe or Asia.
     --Carry it in your rental car.
     --Take it on a boat if you're bare boating in the Caribbean.
This might not be something that you'd want to take on every trip, but we have great memories of that Cub to Oshkosh flight using that GPS Satellite Messenger.
Happy travels... even if you don't travel the world... just remember that life is a journey... embrace and enjoy it! Judy and Mark
Curious about what else we've written about?  Search our site for a destination or travel tip.

But... We'd love to have you share this page or comment on it…
Thanks, Judy and Mark

International Travel Tips l Europe Travel Tips
Hotel and B&B Tips l Packing Lists
Go from GPS Satellite Messenger to MouseToursTravels Home Page