2020 Travels
A Very Different Travel Year!
COVID slowed us down for a couple of years, and now a few health issues challenge us.  We're still traveling if not writing about it quite so much. Our goal in 2022 was get to all seven continents in one year... and we did it.

Going forward health issues may not allow us to travel.  No one can take away those memories though.  We hope all of you are well and staying safe... and that you find some inspiration here for YOUR future travels. 

Our 2020 travels took us to… South America.

And that's it!  Well, for international travel anyway… and for almost anything else.
Like may of you, we had big travel plans for the year, but they were postponed. Staying home gave us a new appreciation for travel… and we certainly spent many hours dreaming of where we can travel once the world gets this COVID virus under control.

So What 2020 Travels DID We Sneak In?

The Three Guyanas
Before the world shut down, we did get to a couple of new countries for us.
We toured those three little counties in the north-east corner of South America...  (See more on the Three Guyanas here.)

Guyana
We did tour the interesting little city of Georgetown, but we love getting away from cities.  Kaiteur Falls was a highlight. 

Though we didn't get to any airshows for Antique-Airplanes.com this year, the flight to Kaiteur Falls was fun, and the airport there had some interesting planes that we talk about over there on 2020 Airplane Fun.

Excursions into the jungle... even the bus and ferry to the next country were an adventure!

Suriname
We arrived in the pleasant capital of Paramaribo, but again, we loved our time outside of the city.  A boat ride to see the pink river dolphins was fun.

French Guiana
Another bus ride, a funky boat across the river border, and we were in….

France! 
Because French Guiana is technically not an independent country, but is an Overseas Department of France.

Antique Airplane guy Mark loved the tour we had of the Guiana Space Center.

And Then COVID Locked Us Down!

We were fortunate to have small get-aways close at hand. Let me be clear, we were always safe... mostly alone and self-sufficient, so we didn't have to interact with groups.

Redwood Trees Soothe The Soul

Days spent at a little cabin among these giants was a great change.  They've been there so long… and if they can survive, so can we.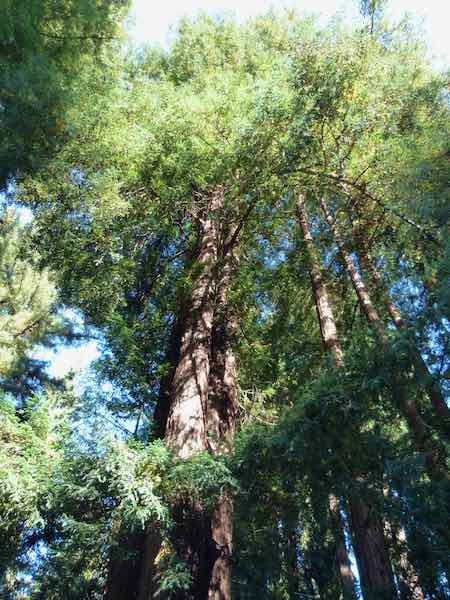 A Little Wine Tasting

Wine is made in every state in the USA, so this can be a nice excursion for anyone.  When our wineries could be open, they tried very hard to keep us all safe.

Outdoor tastings far away from anyone else.  Most often, we had the wineries to ourselves!  We were trying to support them and keep ourselves safe beyond our 2020 travels

We've Wrapped Up Our 2020 Travels
Or 2020 and COVID Have Wrapped US Up!

We have some exciting ideas for next year's travels.  Some of them deferred from this year.  If we're lucky and we get that promising vaccine, the world will open up.

We've been traveling together for 50 years and that's something to celebrate… Here's hoping we'll all be traveling again soon.

We hope we've inspired you to plan travels of your own!  If we've all learned patience and understanding from this, the world will be a better place.

Happy travels... even if you don't travel the world... just remember that life is a journey... embrace and enjoy it! Judy and Mark
Curious about what else we've written about?  Search our site for a destination or travel tip.

But... We'd love to have you share this page or comment on it…
Thanks, Judy and Mark