2019 Travels

Independence and A Little Handholding

COVID slowed us down for a couple of years, and now a few health issues challenge us.  We're still traveling if not writing about it quite so much. Our goal in 2022 was get to all seven continents in one year... and we did it.

Going forward health issues may not allow us to travel.  No one can take away those memories though.  We hope all of you are well and staying safe... and that you find some inspiration here for YOUR future travels. 

Our 2019 travels took us to Ethiopia, Spain, Pennsylvania, Vietnam and Cambodia.  Can you guess where we needed a little help with tours?    

We've always loved independent, plan-it-as-you-go travel, but again this year we went to places that need to be a little more planned ahead.

And again we had a few people asking…

"You're going where?"

or

"Where IS that?"

Well, maybe some people learn something from our travels...
Not everyone wants to explore the world with a tour OR independently...


...so I write to friends about it with emails when we're gone… and here when we're home.  And I think that's as close as some people want to get… and that's OK too.

Why do YOU travel?  Where do YOU like to go?  We all like something different, but we hope sharing will encourage you to travel even more.

I've said it almost every year when we look back on the year of travel… we go because we love learning about other cultures, their food and customs.  And even when you think you might be going to some backwater… you'll probably find a modern city that won't seem too foreign at all.

So Where DID Our 2019 Travels Take Us?


Ethiopia

We concentrated on the churches and history in the north and the endemic wildlife.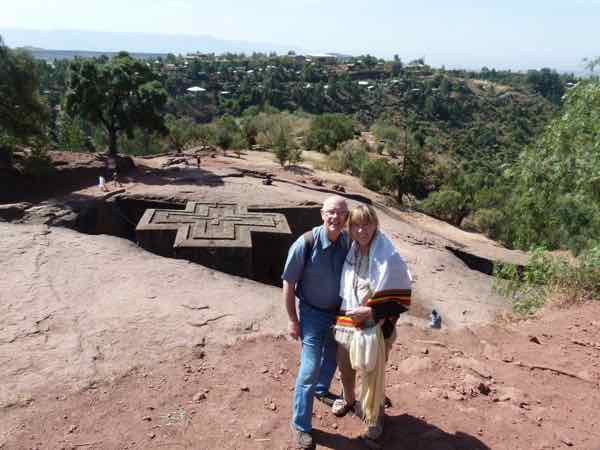 We had a custom tour set up for just 4 of us.  That makes moving around when and where you want easy.  We did a big circle around the northern part of the country:  Addis Ababa, Bale Mountains, Lalibela, Gondar, Simien Mountains, Aksum 

We had three weeks, but there is so much to see in Ethiopia that you need a lot of time for it. You can read about what we did in Ethiopia here.  We'll have to go back to explore the southern part sometime.


Northwestern Spain and Portugal

You just never know where you're going to get travel ideas do you?  Why Galicia?  It's not a big tourist area….  Unless you count Santiago de Compostela… and I guess you really should count that!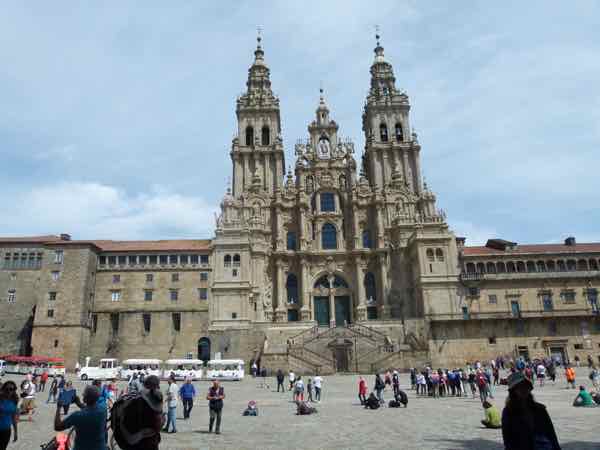 We've been having a lot of deferred maintenance done around our house… (travel is too much fun!)  And we had a contractor who also had a family home in Galicia… and he was so enthusiastic about Gramma's house and homeland that we thought we just had to go.

We did go to Santiago de Compostela and dipped into Portugal and had a great time as you can see on this page about Galicia and Northwest Spain.


Reading, Pennsylvania

Mark always likes to go looking for antique airplanes… and there was an airshow in Reading, Pennsylvania that had intrigued him for years.  That combined with the fact that there was a rare aircraft flying in sent US flying to Pennsylvania.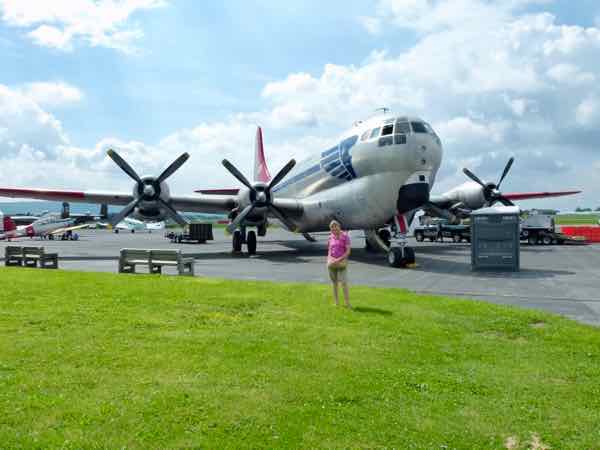 The Mid-Atlantic Aviation Museum has an Annual World War II Weekend.  In addition to some cool airplanes, there are re-enactors that come and set up camp…hundreds and hundreds of them.  Other airshows have re-enactors come, but this was the largest group I've ever seen.


Vietnam and Cambodia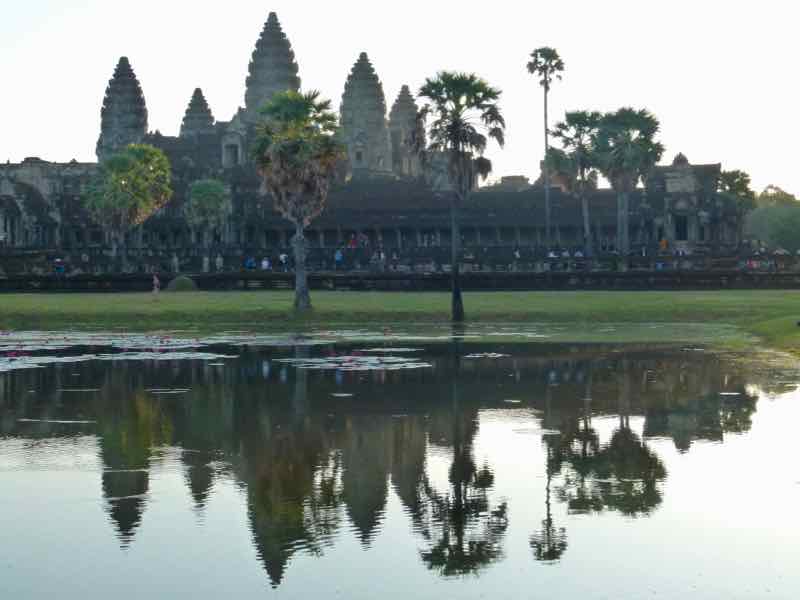 A river cruise on a very small riverboat sounded perfect for this trip... which meant joining a small group.  There were only 10 cabins on the boat and only 10 people in our group, so it was very enjoyable. 

We explored Hanoi, Halong Bay, and Ho Chi Minh City before jumping on the boat to see life along the Mekong River and Phnom Penh. 

The final day on the boat, we cruised across Tonle Sap Lake to Siem Reap and got to explore Angkor Wat and the other Angkor Temples once again.  A great way to cap off a trip! 

There'a page on Vietnam and Cambodia too.


A Bit Of Romance Before Christmas

This December is the 50th anniversary of when we got engaged in Big Sur, so of course, there was nothing for it, but for us to go back to the same spot and celebrate.  No photos... it's a romantic weekend!


We've Wrapped Up Our 2019 Travels

We have some exciting ideas for next years travels.  We've been traveling together for 50 years and that's something to celebrate… by traveling!

We hope we've inspired you to plan travels of your own!  If not on this page, just look around… we've been lucky to travel as much as we have, and we hope our stories inspire you.

We'd love to hear from you if you want to tell us about your 2019 travels… They might inspire US like that contractor did.

Happy travels... even if you don't travel the world... just remember that life is a journey... embrace and enjoy it! Judy and Mark
Curious about what else we've written about?  Search our site for a destination or travel tip.

But... We'd love to have you share this page or comment on it…
Thanks, Judy and Mark