About Us - Our Years of Travel    
And Why We Write About It
COVID slowed us down for a couple of years, and now a few health issues challenge us.  We're still traveling if not writing about it quite so much. Our goal in 2022 was get to all seven continents in one year... and we did it.

Going forward health issues may not allow us to travel.  No one can take away those memories though.  We hope all of you are well and staying safe... and that you find some inspiration here for YOUR future travels. 

The "Us" in about us would be Judy and Mark. We'll even show you a picture of us in a Scottish pub after finding Mark's castle, but that's another story.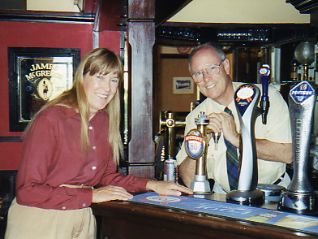 Our passion has always been travel. 
It started with our honeymoon to Japan, Thailand, Hong Kong and Taiwan.  Once started we just never wanted to stop.

Some people define themselves by their jobs or their children.  We define ourselves through our travels. 
What we want to do with this website is encourage YOU to travel. 
We try to give you tips and ideas.


How Did We Travel So Much?
Our travel time was limited by time off from work and money. You probably know that feeling, eh?  Fortunately, through the years, the airline industry paid Mark more in time off than in money. My schedule as a dental hygienist was flexible and my patients always ask where I've been since they were in last!

We Are Not Travel Agents

I'll say that again... we are not travel agents, but to make things easier for you, we've affiliated with some great partner companies that can help you travel. 

Our Past Was Great... Our Future Even Better!

On a page I call our Travel Roots, I told you a little about that honeymoon trip, and a lot more about us and our early adventures.
With a start like that there was no need to be timid about travel in the future. We traveled whenever we could carve out enough time and save up enough money. People would ask if we took a trip a year.... well, yes, we did take a trip a year, or two or three or four as time and money would allow. None of them were long, long trips because we were still working... but we traveled often!
Friends and family started telling us that they couldn't keep up with our travels... so after many years I started writing year end retrospectives about us and our travels and sending them out at New Year. I've kept them through the years, and I decided to post them for you so you can see how our travel years went. Read the last few years here:

2007 Travels:
Australia, Hungary & Slovakia; Ohio; Berlin & Prague

2008 Travels:
Arizona; Georgia; Jordan; Madagascar

I never got a page up on our 2009 travels, so we'll skip that for now and go straight to...

2010 Travels:
Tunisia, The Baltics & France, Iceland, and the Amazon & Easter Island

2011 Travels:
Panama, Romania, Bulgaria, South Africa and Mozambique

2012 Travels:
The Trans-Siberian Railway, Netherlands, Cyprus and Malta
2013 Travels:
Uruguay - country 100, El Salvador and Nicaragua, and a safari in South Africa, Botswana, Namibia, Zimbabwe
2014 Travels:
Ecuador, Spain, Norway, and lots of domestic travels
2015 Travels:
Sailing the Caribbean on the Royal Clipper, Southern Spain, Florida, a "safari" in Brazil, and Ireland
2016 Travels: New Orleans, Michigan, Germany, Wisconsin, New Hampshire, Maine, and Indonesia
2017 Travels:  The Silk Road, Norway, The Netherlands, Oregon and the Eclipse, Canada


Actually I started writing those travel summaries when we got to the computer age here in Silicon Valley... not that I was ever really computer savvy, just that people I knew worked in computers. Then came the internet... Yes, we traveled before the internet! Wow, has it gotten easier to get information now.
 Did I Want To Write About Us?

For years after that, friends told us we should have a website.  I resisted because I AM a techo-weenie.  I couldn't see learning to write "html code".  Pixels meant nothing to me.  But I did want to write.  

I had tried writing a book in the early computer years before the internet.  It was an interesting little novel that never got published.  I tried my hand at writing travel articles for magazines.  I even got a few published, but it felt too much like writing term papers.  

I kept thinking there had to be a way to make money and travel.  Writing about our travel adventures and giving tips could be fun. So finally, I yielded to the badgering of my friends and decided to try my hand at a website. 
BUT HOW TO START? 
One friend offered to teach me that dreaded "code".... then another friend told me to take a look at SBI. 

We Help You Travel, SBI Helps With Our Website

Nowadays, there are tons of places where you can blog and throw up a website, but this great company helps you turn your passion or hobby into a real online business.  It's amazing to me that almost any topic can make money with a website!  Have a look at all the different ways regular people are using SBI.
I even wrote a review of SBI because it's been so good for us.  Their called Solo Build it now... but it's the same company... only maybe better.

Now world travel isn't exactly a tight little niche, but it's what I wanted to write about... I wanted this to be about us and our travels... and that's how we travel.... sort of all over the world.  Why not?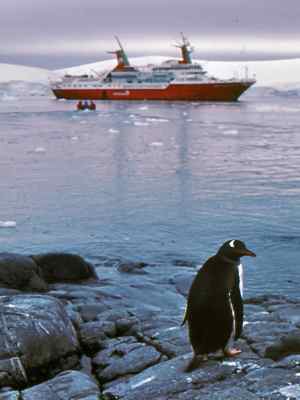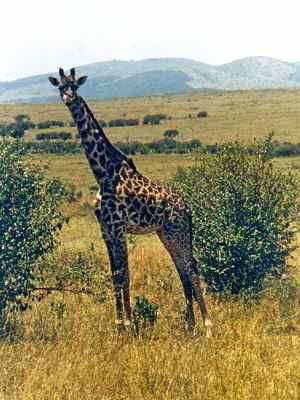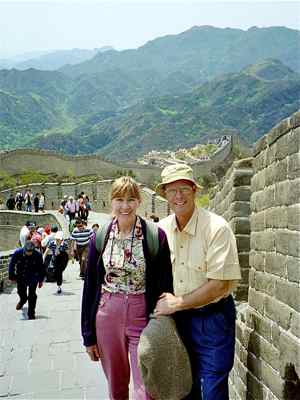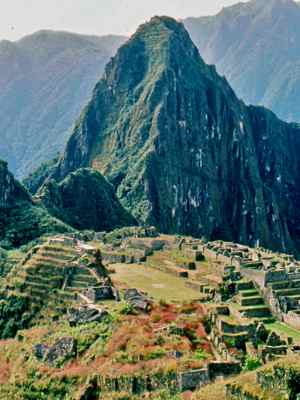 There are lots of BIG players in this niche....  travel books, travel magazines, tour companies and booking companies.  But to my surprise I started to make a little money once I got a few pages up.  And believe me, if I can build a website, anyone can!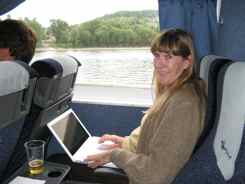 I'm not saying it wasn't a lot of work getting our pages written..... but writing about us was fun, and we sure had a ball doing the "research" -- read that doing the traveling! And doing what you love doesn't really feel like work...
Like here when I was catching up on a page while we were hydrofoiling on the Danube from Budapest to Bratislava.
I guess what I'm trying to tell you is that we love our travel adventures and we love trying new things…. and we want to encourage you to try new things too, whether it's travel or a website!  Again… Why not?
I love quoting Mark Twain. Here's one to think about...
"Twenty years from now you will be more disappointed
by the things that you didn't do
than by the ones you did do.

So throw off the bowlines.
Sail away from the safe harbour.
Catch the trade winds in your sails.
Explore. Dream. Discover."
That's what we're trying to do… Explore, Dream and Discover… with our travels and with our websites.  You can too... and for the third time (they say it takes three repetitions for you to get it)... WHY NOT YOU?

Happy travels... even if you don't travel the world... just remember that life is a journey... embrace and enjoy it! Judy and Mark
Curious about what else we've written about?  Search our site for a destination or travel tip.

But... We'd love to have you share this page or comment on it…
Thanks, Judy and Mark

Go from About Us to Our Travel Roots Page
MouseToursTravels Home Page