Adventure Cruises
A Way You CAN Get There From Here
COVID slowed us down for a couple of years, and now a few health issues challenge us.  We're still traveling if not writing about it quite so much. Our goal in 2022 was get to all seven continents in one year... and we did it.

Going forward health issues may not allow us to travel.  No one can take away those memories though.  We hope all of you are well and staying safe... and that you find some inspiration here for YOUR future travels. 

Adventure cruises have let us a great way to get around that saying...
"There's no way to get there from here."
A cruise... any kind of cruise isn't the first thing that pops into our minds when we're starting to decide on our next trip....
But there are just some places in the world where you really almost can't get there from here unless you take a cruise.

We've tried not to let it stop us simply because a destination is hard to get to.
There are a lot of places in the world that seem like "you can't get there from here"...
...But think about it...
...there would be even more if you didn't include adventure cruises as one possibility in your plans.




An Adventure Cruise.... Now You're Talking
Besides difficult to get to destinations, other reasons we might take a cruise would be...
--to experience an historic or interesting vessel
--or to see what life is like along a river.
So if you're the type who thinks an Alaskan or Caribbean or Hawaiian cruise would be too tame for you, consider some of the places we've chosen to cruise.
Antarctica Cruise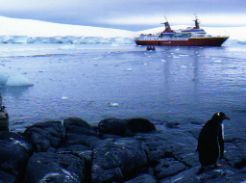 Off and on through the years, you have been able to fly to Antarctica, but...

Realistically an adventure cruise to Antarctica is the only way to see this seventh continent.
And if you really want to see penguins, this cruise is for you.
Nile Cruise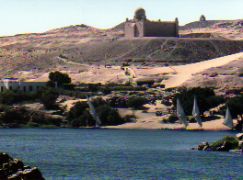 You can see Egypt by flying from Cairo to Aswan to Luxor, but to see the fabulous ruins between Aswan and Luxor and really get a feel for the Nile, you need to take a Nile River Cruise.


Yangtze River Cruise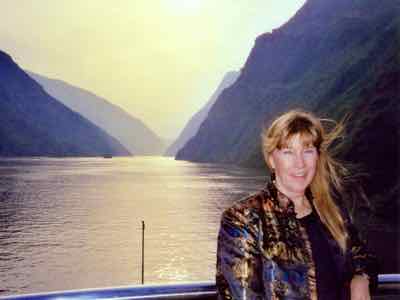 When we went the Chinese had completed the Three Gorges Dam drastically changing the landscape, but we had a great time with what we saw.
So we think a Yangtze River Cruise is still worth taking.

Sepik River Cruise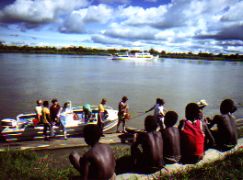 Getting from one town to the next in Papua New Guinea requires flying.
Seeing the tribal areas in the mountains involves driving on rugged dirt roads.
To visit the tribes on the Sepik River, you need to take a boat... and that's definitely an adventure.


Delta Queen River Cruise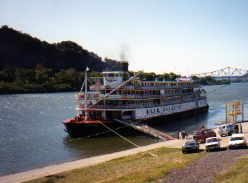 The old river steamboats are part of America history. Mark wanted to take the Delta Queen because she's an original old paddle wheeler... and who can resist the sound of a calliope?

She's now retired, but there are many newly built steamboats that recall that era.



Laccadives, Sri Lanka, Goa and Bombay
Indian Cruise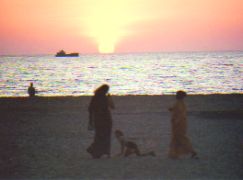 Look for unusual cruises like a cruise down the coast of India. Yes, you can fly to Bombay and Goa and to Sri Lanka, but you can't get to the Laccadive Islands... truthfully, though we went there, we can't even FIND those islands anymore!  Anyone have any clues?  Leave us a comment... please!
A cruise down the coast of India really does qualify as an adventure cruise.


Amazon River Cruise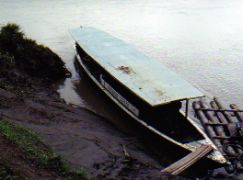 OK this isn't an adventure cruise.... well, it's technically not a cruise anyway.  We did spend a day boating to our lodge.

We opted for more adventure on a tributary of the Amazon, but with the right ship or boat, we wouldn't rule out a cruise on the Amazon.


Panama Canal DRIVE?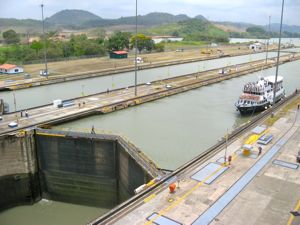 Wait a minute.... what about a Panama Canal Cruise?
Well, that wouldn't really be an adventure cruise. We were short on time, but wanted to see the Panama Canal... and the adventure part was hiking and birdwatching in the jungles of the Canal Zone.
You can take a day trip on the canal if you want. See the full story about our Panama Canal Drive here.
Caribbean Adventure

We did take a Caribbean cruise once.... years and years ago. It was a good experience, but...
Now we've taken another.  We did get to four new little island nations as we cruised the Windward Islands from Barbados... to St. Lucia, Dominica, Antigua, St Kitts and Nevis, Guadaloupe and Martinique.  Would love to have had more time to explore each island...
...But in this case the SHIP was the adventure... Mark had always wanted to sail on a masted ship.
The SPV Royal Clipper fit that description.  Very romantic.  They even let us get on the tender when she was setting sail so we could get this photo for you.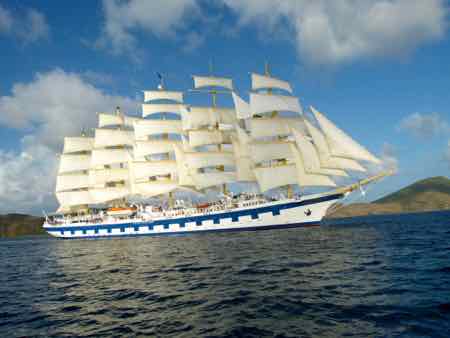 Other Cruises Past and Future

Another cruise that's on Mark's radar is a cruise on the Danube from Vienna to Bucharest and the Black Sea.
Or a barge cruise through wine country in France.
Or maybe even a cruise on the east coast of America... north in New England (Boston, Martha's Vineyard, Nantucket) or south from Charleston to Jacksonville (Beaufort, Hilton Head Is., Savannah).
Cruises Are Different Today!
I often say we're not cruise people... but look at all we've taken! It's a matter of vacation style.
You'll find a wide range of cruises available all over the world from luxury to adventure, though don't think you'll give up your creature comforts for an adventure cruise.
We know there are lots of people that wouldn't travel any other way but on a cruise. That's the beauty of travel and custom tours.... It's like wine, whatever you like is right. Read what cruise experts have to say at Cruise Vacation Guide.
You CAN Get There From Here

You can decide how and where you want to travel, and there will probably be a way you can do it.
You may have to find a roundabout route or a different mode of transportation like adventure cruises, but if you look hard enough, you can work around that old saying...
And you will find there IS a way to get there from here.
Happy travels... even if you don't travel the world... just remember that life is a journey... embrace and enjoy it! Judy and Mark
Curious about what else we've written about?  Search our site for a destination or travel tip.

But... We'd love to have you share this page or comment on it…
Thanks, Judy and Mark

Go to Yangtze River Cruise   Custom Tour Planning List
return to Home Page