Get Custom Tour Ideas From Our Lists



Stories About Some of Our Travel Adventures
COVID slowed us down for a couple of years, and now a few health issues challenge us.  We're still traveling if not writing about it quite so much. Our goal in 2022 was get to all seven continents in one year... and we did it.

Going forward health issues may not allow us to travel.  No one can take away those memories though.  We hope all of you are well and staying safe... and that you find some inspiration here for YOUR future travels. 

Custom Tour Ideas?  Oh yea... We've got some.
In an effort to help you find your way around the world, we've added another Mousemap…
…a site map listing our travel adventures this time.

The "how To" Mouse Site Map is just that… mostly about how to plan, prepare and pack.

We've listed stories about our adventures and custom tours on MouseMap for Travels. 
Those stories are for places we've rambled on our own as well as for custom tours we've set up for just ourselves or for a small group of four or six.


Some of these trips were years ago. We won't be recommending any specific travel agency or tour operators here. The best way to find one is to take a look at the itineraries and prices that each offers to see if they fit in with your plans and budget.

How To Get Custom Tour Ideas

Well, look around here... down our list and on that MouseMap for travel page.  Then start looking at agencies that go where you want to go...
We have found that looking at their itineraries is a good starting point.  If you have 4 to 6 people, they will be able to fill a car or small van and it won't cost you that much more than joining a group on a bus. 

Don't be shy… just ask.  The worst they can say is no, or quote a price too high for you… then you move on.

Here we're going to list places where we've set up those tours… and places where we think you could.
Africa
Africa is one continent where you really will have a harder time just rambling. 

We HAVE done a couple of safaris on our own without reservations, but that won't be the ideal way for most people.  

We will tell you that African safaris tend to be on the high side of our budget.  We will also tell you that we think this is a splurge that's worth it.

So what are some custom tour ideas for Africa... where have we done custom tours there?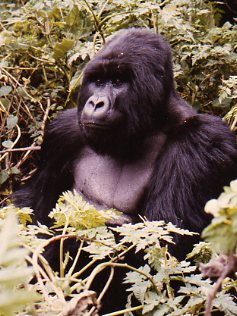 Rwanda

Six of us found Mountain Gorillas and went on a traditional driving safari in Rwanda too.  It's known for gorillas, but they have great wildlife in their parks. 

Madagascar

We dealt with a local agency and set up a great tour.  We'll link to the Madagascar itinerary we set up for just 4 of us. 
I have to tell you, with some of those road, I can't imagine trying to get around with a bus and a large tour group!

Botswana
There were only three of us on our first Botswana adventure.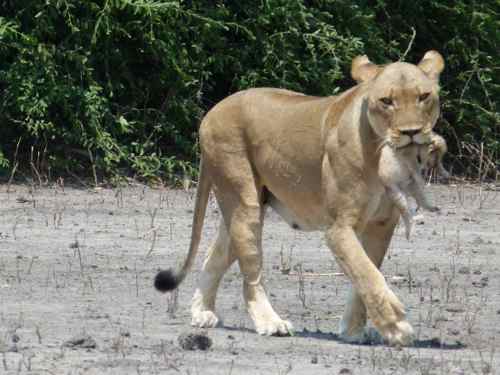 More recently we set up a custom tour through South Africa, Zimbabwe and Botswana for four of us. 
It was only slightly more than the tour company offered to a larger group. 

We did see the group that was traveling the same itinerary behind us… they were packed into their safari vehicles…
We had the whole vehicle, and guide, and driver all to ourselves… no fighting over who had the best photo opportunity.  And what an opportunity this mother lion gave us!

Mali
We also arranged for a car and driver in Mali to take us to Dogon country (not Timbuktu).  Was that a custom tour?  I guess it was.

Asia
Thailand, Cambodia, Laos, and Vietnam 
We traveled for the same price as a group tour.  The agency was able to set up a tour on to Myanmar as well… for just the 4 of us.

China 
Four of us traveled a custom itinerary on this one too  to Beijing, Xian, a Yangtze River Cruise and on to Guilin.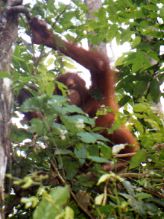 Some custom tour ideas can have you sort of planning after you get there.
Borneo was that way...

We flew to Borneo without setting up a tour ahead of time.
We found a travel agency once we were there, and they set up a custom tour that too us to the Turtle Island, the Orangutan Sanctuary at Sepilok and a lodge on the Kinabatangan River, with some markets and caves thrown in.
Middle East

Jordan

Jordan was another destination where we set up a custom tour once we had arrived. 
We hired a taxi driver and created our own small group tour.  The three of us went just where we wanted.  No problems.  We had researched ahead the places we wanted go do, and Amed was able to take us there. 

South America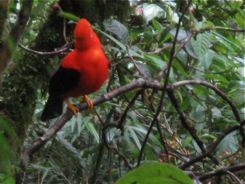 Peru
Four of us went on a wildlife and birding adventure in Peru. from Cuzco, driving over the Andes and boating into the Amazon basin to Manu National Park.

Ecuador 
Mark and I set up a tour that took us to the cloud forest of Ecuador at Bellavista and into the Ecuadorian Amazon for a very reasonable price.

Brazil
We went looking for Jaguars on a custom tour for just the two of us years ago.  We will go back shortly with our own small group of 4.
A Custom Tour Idea In Central America

To Keep You Safe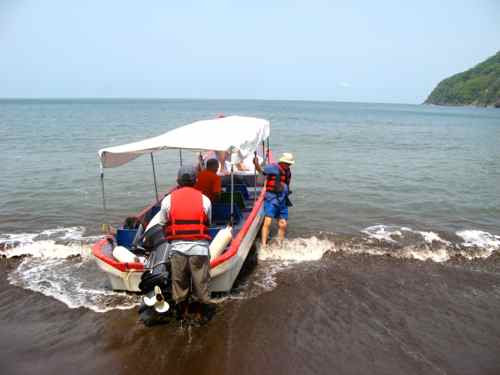 Nicaragua and El Salvador
We suggest this custom tour idea because we were just a little intimidated by the travel warnings for El Salvador and Nicaragua.  A custom tour was just the ticket.
I really can't imagine a large group making the unique border crossing that we did!
You Can Do This Anywhere In The World
We really think you can set up a custom tour anywhere in the world… We don't really think we need to give you custom tour ideas for all of them. 
We also think there are places you don't need to.


In Europe

In Europe we've always traveled on our own, but we have talked to people who set up their own custom tour.  Sometimes European group tours just go to capitals and "big name" destinations, you can design your own tour to go to smaller places.  Fewer people let you do that.

We did have a tour set up for four of us when we took the Trans-Siberian train across Russia, Mongolia and China.  I just really didn't want to get off the train in Siberia and not have a hotel!

Customize A "Rack" Tour

If you have a specific interest, talk to a tour company about it.  We've generally found that you can take a tour that they offer, and customize it for your small group for very little more than the list price for that larger group.

We hope you'll find a destination that sparks your interest and encourages you to travel. Remember our motto: We believe that travel promotes understanding and understanding promotes peace.
Happy travels... even if you don't travel the world... just remember that life is a journey... embrace and enjoy it! Judy and Mark
Curious about what else we've written about?  Search our site for a destination or travel tip.

But... We'd love to have you share this page or comment on it…
Thanks, Judy and Mark

Travel Stories - Ours and Yours
Go from Custom Tour Ideas to MouseTours Travel home page