Multigenerational Vacations
 Make Travel Work For All Age Groups
COVID slowed us down for a couple of years, and now a few health issues challenge us.  We're still traveling if not writing about it quite so much. Our goal in 2022 was get to all seven continents in one year... and we did it.

Going forward health issues may not allow us to travel.  No one can take away those memories though.  We hope all of you are well and staying safe... and that you find some inspiration here for YOUR future travels. 

Family vacations, multigenerational vacations, call it what you will.  It seems to be one of the trends in travel that is growing.
We have good friends who rent a house in Lake Tahoe, California or Baja California, or Hawaii or, wherever...
They do this every summer, and four generations spend a week there.
This is a great way for families who live spread apart to see each other and have vacation too.
We have other friends who take their vacation every summer to go and visit family...
.... and then complain they can't travel anywhere else.

I keep thinking they could plan a multigenerational vacation and have the best of both worlds, just like that first family I mentioned.


Grandparents Are Active Today

Let me clear one thing up right at the beginning.... We've read some articles that say you shouldn't count grandparents out... that today's grandparents are active and engaged.
That's an understatement.
All the grandparents I know are so active their kids would have trouble keeping up with them!
I suppose each group is different, but I think a better sentiment might be that you shouldn't count GREAT-grandparents out....
They also are apt to be active and engaged.
I guess the point is, plan for the activity level of your family, and you'll know how active your parents and grandparents are.
My sister-in-law's family used to take multigenerational vacations camping! And let me tell you those grandparents and great-grand parents really didn't slow anyone down.

Planning Multigenerational Vacations

Everyone should have a hand in planning, especially the youngest generation.
You need to have them vested in the vacation so they won't keep whining, "I'm bored!"
Of course, you need to be prepared for them to ACT bored sometimes.
When we took my nieces on a vacation to Ireland, they pretended to be asleep in the back seat when we went looking for dolmens on the Burren.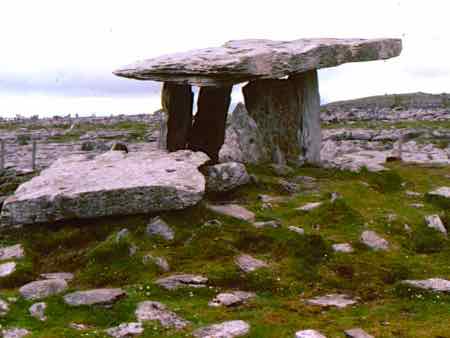 But you know what?
They were pretty proud when they were in school and their teacher ask if anyone knew what a dolmen was...
...and they were the only ones who knew.... AND they could say they had seen one.
(See... they really weren't asleep after all. And when we read the reports that they did for school, we were surprised at how much they had learned.)

Allow Down Time and Away Time

OK... now that I've harped on how active grandparents can be, I'll admit, having different generations along on a trip can pose some challenges.
You have to allow some down time for the slower members of your party, no matter what their age.
You also have to have some wild, active time for young kids so they can "get the wiggles out".
And no one should feel bad if you don't do every little thing together.


It Can Bring A Family Together

On the other side of that... I do have to say that having multiple generations along makes you look at things in a whole different way.
It can make travel more interesting, explaining history to the younger generation, or listening to stories from the older generation.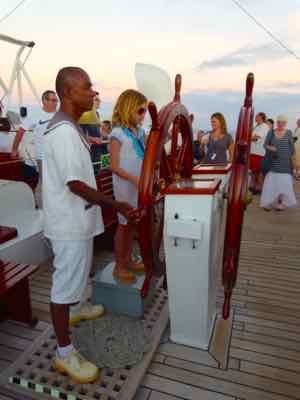 Some Ideas...

We've mentioned camping and sharing a house in a lovely location. 
Theme parks are always a good idea...
...We haven't met a kid yet who didn't want to go to a Disney park...
...or a grandparent who didn't want to be there with them.
Cruising is another good venue for getting generations together.
Just get creative...
Get all your family members thinking. 
I'm sure you can come up with something!

Happy travels... even if you don't travel the world... just remember that life is a journey... embrace and enjoy it! Judy and Mark
Curious about what else we've written about?  Search our site for a destination or travel tip.

But... We'd love to have you share this page or comment on it…
Thanks, Judy and Mark

International Travel Tips l Europe Travel Tips
Hotel and B&B Tips l Packing Lists and Tips
Go to MouseToursTravels Home Page