A Travel Agent
Should You Use One Or Plan Your Own Trip?
COVID slowed us down for a couple of years, and now a few health issues challenge us.  We're still traveling if not writing about it quite so much. Our goal in 2022 was get to all seven continents in one year... and we did it.

Going forward health issues may not allow us to travel.  No one can take away those memories though.  We hope all of you are well and staying safe... and that you find some inspiration here for YOUR future travels. 

We have several travel agent friends.
I was talking with one recently, and he said,

"Your website teaches people how to travel on their own...
You have to stop that. It's not good for business."
But wait... while we love independent travel and encourage you to try it, there are times when we use a travel agent... and there are times when you should too.
With all the booking services online these days, it's easy to find airline deals on the web...
There are tours enough to make your mind spin....
THAT could be just the reason you might want to contact a professional to help plan your travels.
There are times when you just shouldn't try to "do it yourself."
When Should You Use A Travel Agent?

Complicated Itineraries Need Their Expertise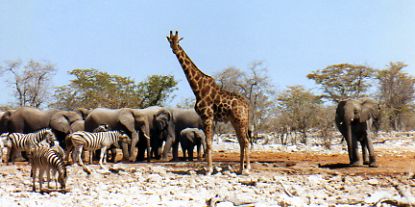 If you are trying to plan a complicated trip.... say...
     ...a tour through Nepal and Tibet,
     ...an African safari,
     ...a swing through several Southeast Asian countries,
     ...or a trek through the Amazonian rain forests.
A travel agent who specializes in those areas can help guide you to the best hotels and sights. They can make a difficult trip work easily.
Agents Know How To Get You Around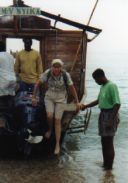 Your transportation options might be limited... and it's nice to know you have proper transportation whether it's a car or a van or a bus or even a local boat.
For a trip to see Chimps, our agent booked this boat to take us to Gombe NP where Jane Goodall studied them.
It might look funky, but I felt like I was on the African Queen!
We were the only paying passengers, but it also carried our guide, our naturalist, our food, our bedding, our cook, and his helper!
We traveled independently... with the aid of a travel agent.

Local, Local or Somewhere In Between

With the internet, it matters less where the agency is located.
Local Close To Home

We used a travel agent close to home for a trip to Southeast Asia.
We could talk to them by phone... in our own time zone and everything.
Local In The Country You're Visiting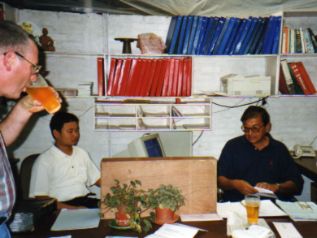 We've set up trips to Nepal, Tibet and Bhutan with our friend in Nepal.
We used a Malagasy Agency for our trip to Madagascar.
And a Tanzanian Agency to organize that trip to see Chimps. (Back then, we couldn't find a US agency to book it for us!)
With a "local agency", we kept our costs down.
Located Somewhere In Between

To plan a custom tour on the Trans-Siberian Railway, we knew that it would be way too hard to organize all the train segments ourselves.
We e-mailed several specialists. The one we found easiest to work with is in London.
No problem organizing a custom trip via e-mail.
Agents Help Find Things

Finding the Right Hotel, The Best Deal, Finding A Wild Animal
Sure you can research the hotels, but those pictures and descriptions can be deceiving.
A good agent has been there and stayed in those hotels and knows the area.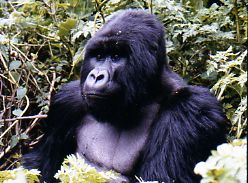 A good agent can tell you the best time to go...
...the best places to see wild animals or whatever it is you're interested.
We wouldn't have seen gorillas
     ....or chimps
     ...or tigers without the help of a travel agent.


Save Time And Headaches

You might not save any money booking through an agency, but you will save the time and headaches of researching for the best deal.
On the other hand, you might get more for your money... an agent who works in a specific area can sometimes get you a better package than you could by yourself because they work with hotels and tour operators in their area.
They might even be able to get you into places you couldn't get into on your own.
For Setting Up Groups or Family Reunion Vacations
If you want to put together a group tour for your family or your company or maybe a club or fraternal organization you belong to...
You will really want a travel adviser that knows what you should be looking for and how to arrange for group transportation and accommodations.
We have friends who run Star & Compass Travel for things just like that.
Cruises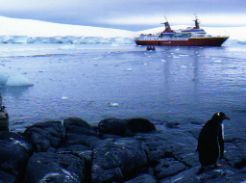 A cruise package might seem easy to arrange, but an agent who specializes in cruises knows the ships and the different cruise lines.
They can help you choose the cruise line that best suits your budget and travel style, and they will know which cabins to book and which ones to avoid.
Help With Complicated Visas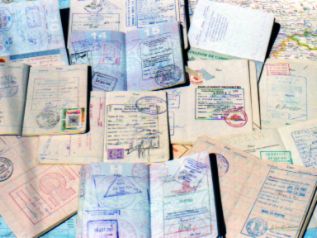 You can always get visas on your own if you have the proper paperwork....
Visa services can do the work for you... for a price in addition to the visa fee.
...but if you work with a travel consultant, they'll know what documentation you need.
They can guide you through the process.
They might even be able to get your visas for you.
Your Agency Knows What You Need For A Visa

Some countries require an "invitation to visit" so you can apply for your visa. You can get these from hotels you'll be staying in if you've planned it yourself, but setting things up through at travel agent makes it easier.
They'll get you the documentation you need, and give you tips on filling out forms to make sure you get your visa first try. 

Russia comes to mind, since we've just done that. We had four pages of tips on how to fill out that Russian visa application!
Some Agencies Have Relationships

Sometimes agencies have special relationships with the consulates of the countries they specialize in.
Our agent for Southeast Asia got us our Vietnam visa quickly because she had a connection with the Consulate.
If you need several visas for a trip, it can help speed things up to have those connections.
And here's a reason you just shouldn't overlook... When

Having An Agent Makes You More Comfortable

You might just not be comfortable setting up your itinerary on your own.
An agent can do that for you, and you can still travel independently. They can give you any amount of help you want.
If you want even more than that... you might want to join a group tour where everything is planned for you.
How Do You Find A Good Travel Agent?

Talk to friends and family.
E-mail or talk to the agent, make sure they sound knowledgeable, and that you're comfortable with them.
We've dealt with agents both over the phone and over the internet. Getting those questions and answers in writing with e-mails can make everything clear for both of you.
Look through travel magazines.  If you're planning a complicated dream trip to an exotic location, you might want to check out lists in one of the big travel magazines.
Every year they profile top professionals who are among the best experts in specific areas of the world.
How Independent Are You?
We love just taking off with our own plans but not reservations.  Most people just don't like that... so decide how independent you really want to be.  We use travel agents when we're off on a really complicated itinerary.

You'll most likely be fine booking a one week cruise to the Caribbean on your own. You might snag a simple tour to London or Paris on the internet.
But...
If you have a complex or exotic itinerary in mind, you might just be better off letting an expert take care of the details...
And PLEASE REMEMBER...
If you're booking things yourself, be very careful on the internet.
Mark runs across people all the time who have booked the wrong flight... the wrong dates... the wrong airline.
If you're not sure of yourself. Use a travel agent!
Remember that friend I mentioned at the top that gives us a hard time about our travel style?  He owns Star & Compass Travel.  They specialize in Masonic Groups, but they can happily organize travel for other groups, conferences, family reunions or your all important vacation.

Happy travels... even if you don't travel the world... just remember that life is a journey... embrace and enjoy it! Judy and Mark
Curious about what else we've written about?  Search our site for a destination or travel tip.

But... We'd love to have you share this page or comment on it…
Thanks, Judy and Mark

International Travel Tips l Europe Travel Tips
Hotel and B&B Tips l Packing Lists
Go from Travel Agent to MouseToursTravels Home Page