Mouse Travel Stories
Share Yours Here
And Read A Few More Of Ours
COVID slowed us down for a couple of years, and now a few health issues challenge us.  We're still traveling if not writing about it quite so much. Our goal in 2022 was get to all seven continents in one year... and we did it.

Going forward health issues may not allow us to travel.  No one can take away those memories though.  We hope all of you are well and staying safe... and that you find some inspiration here for YOUR future travels. 

Mouse Travel Stories is a place for you to share YOUR travel stories with us, your friends and the world!
Read stories from others here. They're just below the submission box. You can comment on their stories too.
We've included a few of our own travel stories...
Not ones to tell you about passports, visas, health or packing tips...
Here you'll find some of our travel adventures that don't fit into a convenient category.
So scroll on down, read our stories and those of some of our readers and fellow travelers. Let them inspire you and give you tips.


When you're home from your trip, please come back to this page and share your story here...
If you're ready to share your story now, click here. It's easy, and we'll love to read it!
We've talked about custom tours and how to set them up, and we've given hints that our favorite travel style is no tour at all....
We think sometimes wandering with no set itinerary makes for the best travel of all.... and sometimes the funny or poignant experiences you have from that make for great memories. Stories like travels with the monkey or being touched by a gorilla......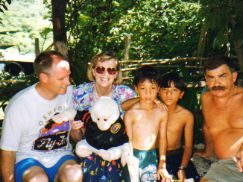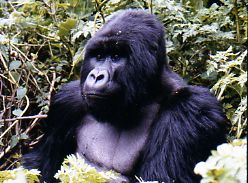 We love having the flexibility that this kind of travel gives you.... you can be spontaneous.... take advantage of new friendships or great little cities or beaches you find.
We'll tell you some of the funny or poignant things that have happened to us through our years of travel. You've read some of them like Mark finding the old McEwen Castle in Scotland. Now we want to hear yours too.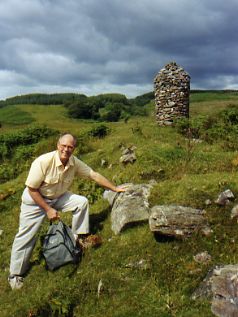 Each year we try to write a retrospective of our travels for our friends and family. If you're reading our site and enjoying it, we consider you part of our cyber family... so see our retrospectives for 2007 Travels and years beyond so you can see what we were up to and where we went.

Here are a couple of other stories:

If you have a Scotland or Clan MacEwan story, we have a special page for that...
And we have another page for sharing funny road signs.
Mouse Travel Stories Welcomes Your Stories

Everyone has funny travel stories.... tales of things outside the normal travel stuff, things you didn't think would happen on your trip... funny things, weird things.
We love sharing our travel stories with you, and we'd like to have you share your stories with us and our readers. We have a really easy way for you to do that, and we'd love to read them.
So, have we got you ready to write your own story and share it with us? It's easy... no code to write, just plain English (since that's what I'm fluent in)... include a picture if you want and we'll put your story here. Remembering those stories gets the travel juices flowing and gets you dreaming about the next trip. Add your story to our Mouse Travel Stories..... Here's to dreaming.

Go on... it's easy..
Do You Have A Great Travel Story? Do Tell!
Do you have a funny travel story? A unique travel adventure? Share it!
Travel Stories Our Visitors Have Shared
Click below to see travel stories from other visitors to this page...

Now wasn't that simple? We all thank you!
Have you moved and fee nostalgic for your hometown?  Mi Pueblo Natal gives homesick people a place to write and read about their home town in Spanish and English.

Happy travels... even if you don't travel the world... just remember that life is a journey... embrace and enjoy it! Judy and Mark
Curious about what else we've written about?  Search our site for a destination or travel tip.

But... We'd love to have you share this page or comment on it…
Thanks, Judy and Mark

Go from Mouse Travel Stories to Share Amusing Confusing Roadsigns
Share Clan MacEwan Stories
Go from Mouse Travel Stories to MouseToursTravels Home Page