Internet Hotel Ratings…
Watch Out For Inconsistencies
COVID slowed us down for a couple of years, and now a few health issues challenge us.  We're still traveling if not writing about it quite so much. Our goal in 2022 was get to all seven continents in one year... and we did it.

Going forward health issues may not allow us to travel.  No one can take away those memories though.  We hope all of you are well and staying safe... and that you find some inspiration here for YOUR future travels. 

Will internet hotel ratings help you book the kind of hotel you want?

You've heard all the big internet travel booking services tell you to book your hotel with them and save money big time.
Get a five star hotel for a three star price.
Sounds great doesn't it?
But are you getting what you really want?
And, while you may get a good deal, you will probably also get confused trying to compare the sites.
The problem is... there really is no standard set of criteria for hotel rating systems.
How Many Stars Does Is Have?
With internet hotel rating systems, the number of stars depends on each websites' subjective rating system. You run into this when you use hotel rating systems from individual countries too... the French tourist bureau may have a different rating system than the Italian tourist bureau for instance.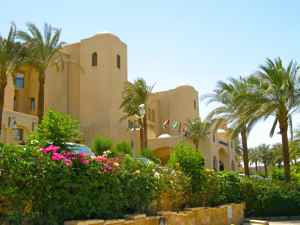 And remember, you're probably only going to find bigger hotels on these services, not smaller, cozier places.
To add to your aggravation when you're searching for a hotel on the internet, there may be inconsistencies within each site...
One three star hotel might be great and in a great location...
The next three star hotel you look at might look OK... but not be a part of town you'd ever want to stay.
Use Internet Hotel Ratings That Are Transparent
Because of those inconsistencies, we're not as fond of those sites which tell you they will get you a bargain for a four star hotel, but only reveal the name after you've paid for the reservation. Instead of a four star hotel for a three star price, you might be getting exactly what you paid for.... a nice three star hotel.


What Are They Telling You?

To try and understand what those stars mean on any given site, read their description of how they arrive at the ratings. You'll really have to go looking for this. Some of them don't publish their criteria. Others only give you generalities.

You want to be looking for things like...

Do they judge room service, a concierge, internet connections and a fitness center as important for a four star hotel or do they judge more on location and ambiance?
Are the amenities you're looking for always... or only sometimes available for the number of stars you're looking at.
And how much does any of that matter to you?

Read What Other Travelers Say

Read what people are saying in forums.
Check travelers' reviews to see if a property lives up to its stars.
Most important....
Figure out which amenities are important to you, because that's what really matters.... not which amenities are important to the people that assign those stars.


Different Sites, Different Hotels?

Not all internet travel booking services have all the same hotels listed. Some have more properties available than others. Check, if you can, to see which service has the greatest number to choose from in the area you're traveling to.

One internet booking site might be more liberal with its stars than another...
And yet another might list more properties. 
So what to do?

If you find one where the ratings consistently fit your needs, you might just want to stick with that travel site. That way those internet hotel ratings can work for you, and you'll get just the kind of hotel you want... most of the time.
Happy travels... even if you don't travel the world... just remember that life is a journey... embrace and enjoy it! Judy and Mark
Curious about what else we've written about?  Search our site for a destination or travel tip.

But... We'd love to have you share this page or comment on it…
Thanks, Judy and Mark

Hotel and B&B Tips
Go from Internet Hotel Ratings Inconsistencies to Home Page