Enhanced Hotel Security
Designed To Keep Your Hotel Stay Safe
COVID slowed us down for a couple of years, and now a few health issues challenge us.  We're still traveling if not writing about it quite so much. Our goal in 2022 was get to all seven continents in one year... and we did it.

Going forward health issues may not allow us to travel.  No one can take away those memories though.  We hope all of you are well and staying safe... and that you find some inspiration here for YOUR future travels. 

You'll find enhanced hotel security almost everywhere with unrest and terrorism more of a threat these days. 
It's not only big, high profile hotels that are beefing up their security for elite, high paying guests.
Moderately priced hotels that most travelers will stay in at least once in a while are adding layers of security.
Some of these things you may notice right off, other measures that they're taking aren't so obvious.
The hotels may not let you know what they're doing.
They may not want the "bad guys" to know what they're doing, and they have to consider how you might react.
Enhanced Hotel Security Walks A Fine Line
They don't want to scare you away if you think there is the possibility of unrest....
On the other hand, they might want you to feel reassured that they are taking measures to protect you. 
The problem is, of course, that some of these things might seem like a hassle if you encounter them.
Just remember that the hotels are doing them to protect you, not to annoy you.


Some Security Measure You May Find
Parking May Be Remote
You may discover that there is no longer underground parking or parking right next to the hotel.

Taxis Must Park On The Street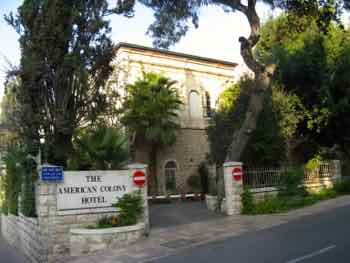 They may not let taxis drive up to the hotel entrance.
We've stayed in hotels where taxis must park in front...
And hotel staff will bring you and your luggage to the entrance in golf carts especially in places like the middle east where everyone is often on edge.
Not too surprising in Jerusalem.
Low Profile Check-In
At check-in, receptionists will probably tell you your room number quietly or simply write it down. You don't want it announced to everyone.
The room number should not be written on the outside of a folder for all to see.
Your card key may be a different number than your room number, so if you lose it, no one will know which room is yours.

Bag Screening When You Enter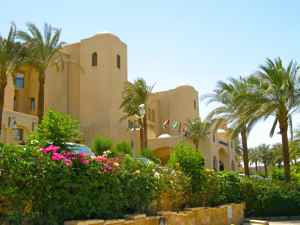 You may find metal detectors at all entrances.
We've encountered scanning of luggage on arrival.
We've also found that sometimes there are bag searches and scans when you return to the hotel from shopping or sightseeing.
We found that in Aqaba, Jordan even years ago.
Card Keys For Elevators And Poolside Doors
You'll also start seeing card keys required to access room floors from the elevator.
Those side doors to the pool or beach that used to be open? They'll start requiring card keys too.
In extreme cases, hotels might even limit lobby access to registered guests only.
More Obvious Security
Especially in high profile hotels, you may start seeing uniformed security guards in lobbies, restaurants, and beach or pool areas.
You might even encounter random photo ID checks.
An End To Luggage Storage
In areas of high threat, you may find an end to luggage storage.
Hotels in those areas may also refuse to let you send luggage or packages in advance of your arrival at the hotel.
Yep, you might just have to go ahead and pay for those checked bags.
Just be patient if you encounter this enhanced hotel security.
Be thankful that they care enough to make things safer to keep on traveling.

Happy travels... even if you don't travel the world... just remember that life is a journey... embrace and enjoy it! Judy and Mark
Curious about what else we've written about?  Search our site for a destination or travel tip.

But... We'd love to have you share this page or comment on it…
Thanks, Judy and Mark

International Travel Tips l Europe Travel Tips
 Packing Lists
Go from Enhanced Hotel Security to MouseToursTravels Home Page