Traveler Versus Tourist
Forget Arguments - Go Enjoy It Your Way
COVID slowed us down for a couple of years, and now a few health issues challenge us.  We're still traveling if not writing about it quite so much. Our goal in 2022 was get to all seven continents in one year... and we did it.

Going forward health issues may not allow us to travel.  No one can take away those memories though.  We hope all of you are well and staying safe... and that you find some inspiration here for YOUR future travels. 

What's all the fuss about traveler versus tourist? 
Travel writer Paul Theroux said...

"Tourists don't know where they've been...
...travelers don't know where they're going."
We think that's a little bit of travel snobbery....
That's like saying, "Travel my way or you're doing it all wrong."
Other people say travelers are active, tourists are passive.
We say travel the way you're comfortable... as long as you respect the country and people you're visiting.



Nothing Wrong With Being A Tourist!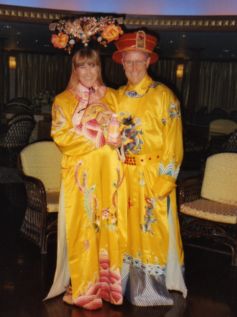 We've never felt there was anything wrong with calling yourself a tourist...
...with going to the most popular destinations...
Everyone wants to see them for a good reason.
There's nothing wrong with joining in some silliness now and then.
How good you are at traveling and how much you enjoy it depends on your attitude and your actions.

Be Polite, Not Demanding
You DO want to be a sensitive traveler no matter what you call yourself.
So instead of getting into the traveler versus tourist debate, let's just say that you need to be considerate.
Almost everyone who has done some traveling has stories about insensitive people... and it doesn't really matter whether they think of themselves as travelers or tourists.


Learn A Few Words Of The Language
A sensitive traveler learns a few words of the local language.
You don't have to take this much beyond hello, good-bye and thank you, although the more you try the better.
If you're a native English speaker, you're a lucky traveler because you'll probably find someone who can speak English almost anywhere...
...but don't assume everyone speaks English.
It's only polite to greet and thank people in their native language.
When we were in Madagascar, the Malagasy people lit up with friendliness when we greeted them with "Salama" rather than hello in English or even Bonjour in French.
Try To Understand Basic Words
Try to understand at least the most basic words.
In France one time, a waiter approached a tourist at the breakfast table next to us and said, "Bonjour Monsieur, Cafe?"
You can see that translates to, "Good morning sir, coffee?" Right?
BUT... This tourist said, "I don't speak French."
WOW.... that's not trying very hard.


Respect Local Customs and Dress Codes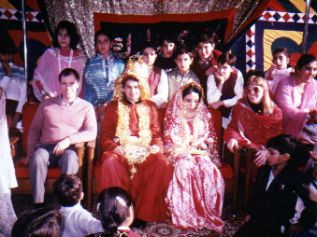 A sensitive traveler respects the customs of the country they're visiting.
If it's a very conservative country, dress conservatively.
You don't need to wear head scarves and cover up most of the time, but you really shouldn't wear shorts and tops that reveal a lot of skin either.
And if you need to cover up more to see a church or a mosque... respect that.
Just do what they ask of you. You're there to see the differences in our cultures. 

Greet People, Reach Out
Greet shopkeepers when you enter their stores. It's only polite, and they expect it in most places in the world. 
Often it's polite to greet people at breakfast in your hotel or B&B. 


Traveler Versus Tourist - You May Be Both
Think about the traveler versus tourist debate...
Take a look at some of the definitions...
You'll find that sometimes you're sightseeing and playing tourist...
And other times you'll join in a local activity and be what those travel snobs define as a traveler...
But you're learning about the place you're visiting either way.
Some people will say that you're not a traveler if you stay in hotels and take tours.
Well, some hotels and tours will isolate you a bit, but if you make an effort to connect with the locals, you will still be a traveler no matter what "they" say.
So traveler versus tourist?
We think it's a made up debate.
Travel opens your eyes no matter whether you backpack on your own, get lost and wander, or join a group.
Traveler or tourist... it's all good.
Happy travels... even if you don't travel the world... just remember that life is a journey... embrace and enjoy it! Judy and Mark
Curious about what else we've written about?  Search our site for a destination or travel tip.

But... We'd love to have you share this page or comment on it…
Thanks, Judy and Mark

International Travel Tips l Europe Travel Tips
Hotel and B&B Tips l Packing Lists
Go from Traveler Versus Tourist to MouseToursTravels Home Page