Some Budget Travel Tips
To Help You Think Up Ideas Of Your Own
COVID slowed us down for a couple of years, and now a few health issues challenge us.  We're still traveling if not writing about it quite so much. Our goal in 2022 was get to all seven continents in one year... and we did it.

Going forward health issues may not allow us to travel.  No one can take away those memories though.  We hope all of you are well and staying safe... and that you find some inspiration here for YOUR future travels. 

There are endless little budget travel tips that can save you a little money here and there.
None of them will save you tons of money...
But all those little bits can add up to an affordable trip.
Things like... staying outside of town...

If you're visiting a big city, hotels tend to be expensive the closer in you stay to the city center.
Even the budget hotels in a city might strain your budget.
Alternatives to Big City Hotels

Stay Outside And Ride In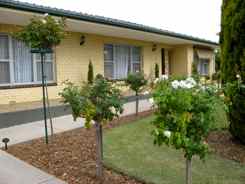 Consider staying in a suburb or the next small town over. Take a 15-20 minute bus or train ride into the city.
Hotels and restaurants will be cheaper, and it may even be a cuter area to stay in.
It could be a suburb like staying in Arlington instead of Washington DC... or it could be the next town over like staying in Haarlem instead of Amsterdam... or in a suburb in Australia.
Home Swaps, Airbnb, Couch Surfing

Home swaps are becoming more popular as a way to save while on holiday. They're good for families or small groups traveling together to share the expense.
Airbnb is a huge travel phenomenon.
As an even more frugal alternative to a hotel, if you're young and adventurous, you might even want to give "couch surfing" a try.
We've never tried this, but we've heard about this budget travel tip. It's a system where you register, then are referred to strangers who are willing to let you sleep on their couch. Sign up to host or be a couch surfer with an organization like Couch Surfing. They will connect you with others who are interested in letting you flop on their sofa. You can also sign up to host travelers yourself.
There are house swaps, and couches to flop on all over the world. You have to be willing to give up a little of your privacy, but you can save a lot of money.... and make new friends while you're saving.

Choose A Fly/Drive Bundle

Consider booking a fly/drive bundle or hotels bundled with flights.
You might be an independent traveler who likes to find your own accommodations, but with this budget travel tip, you might find you can save a bundle with that bundle.

Visit Half-Off Ticket Booths
If you want to go to a play or the opera look for half-off, same day sales booths. Many cities have these.
In London and New York where everyone wants to see a play, these booths can save you a bunch.
The only downside is you might not be able to see the latest plays. You may have to stand in a long line, and you might have to pay cash.

Budget Travel Tips For Car Rentals

Are there any budget travel tips when you're renting a car?
Get A Small Car

Get the smallest car that you and your group can fit in. Car companies love to say they can "upgrade" you for only a little more.... but why do you want to pay more if you don't need the space.
Bigger cars take more gas... gas is expensive. (And, the driver in our team reminds me, they're harder to park.)
Lease A Car For Longer Trips

If you're lucky enough to be going on a trip over three or four weeks, consider leasing a car; it's generally cheaper than paying the daily or weekly rental rate.
Look at what taxes and fees are in the different areas you'll be visiting... It could be a whole lot cheaper to rent in one country than another.
Skip The Gas Package

Don't get the "gas package" where you can return the rental car empty... you'll never get it to empty....
You'll be too afraid of running out of gas on your way back to the airport, so you'll lose money on that half tank that's left.
Just fill it up near the airport and save money.

Power Things Down At Home

Think about your budget... and the environment when you leave for your holiday.
Your house can save you money if you unplug all those appliances that say in "ready mode" and suck electricity while you're gone.
Unplugging them saves the environment too.
Lower the hot water heater temperature to "vacation".
Make sure the heater or the air-conditioner are at money saving settings. The house doesn't need to be heated or cooled as much while you're gone.
All these little budget travel tips could add up to more travel time... so watch all those little things carefully.
Happy travels... even if you don't travel the world... just remember that life is a journey... embrace and enjoy it! Judy and Mark
Curious about what else we've written about?  Search our site for a destination or travel tip.

But... We'd love to have you share this page or comment on it…
Thanks, Judy and Mark

International Travel Tips
Go from Budget Travel Tips to MouseToursTravels Home Page