Pepto-Bismol
Keeps Us Healthy
Helps Make Friends in China
COVID slowed us down for a couple of years, and now a few health issues challenge us.  We're still traveling if not writing about it quite so much. Our goal in 2022 was get to all seven continents in one year... and we did it.

Going forward health issues may not allow us to travel.  No one can take away those memories though.  We hope all of you are well and staying safe... and that you find some inspiration here for YOUR future travels. 

When we were traveling in Bhutan and China we had fun including Pepto-Bismol in our pictures...
I can't tell you how many people laughed when we did this... but they mostly were laughing with us.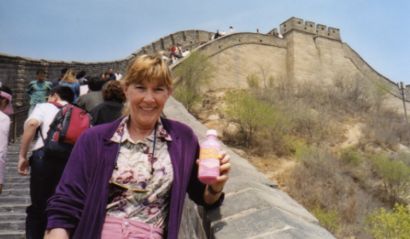 And there were a few who told us that they use the pink stuff too.
One fellow traveler said she was an expert on "travelers diarrhea"...
...having experienced it in most countries of the world...
...until she started taking Pepto-Bismol tablets before each meal.

(We used to always take the liquid, but with the restrictions on liquids, we take the tablets now too.)


Why Did We Take Pepto-Bismol in China?

The reasons WE took the pink stuff in China?
All the usual reasons: the water, the food, and the irregular meal times.
This is something you need to talk to your doctor about and evaluate for yourself, but in the meantime...
You can giggle along with us and our pictures clowning with the pink bottle in China.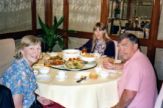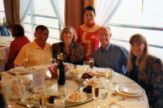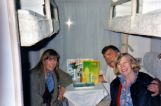 Sometimes we had just too much food... all those dishes!
Sometimes it was eating on the run... like when we settled for a bowl of noodles on the overnight train to Xian.
And there were lots of chilies in most of the food.... We were in the parts of China where spicy food is the rule.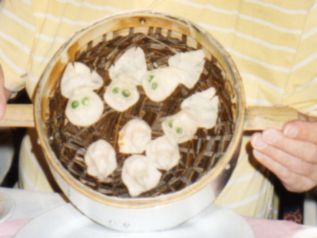 There was the dumpling dinner.... delicious!
But indigestion threatened after trying 26 different types of dumplings.
(The ones that look like fish are fish dumplings--they all looked like the stuffing they contained!)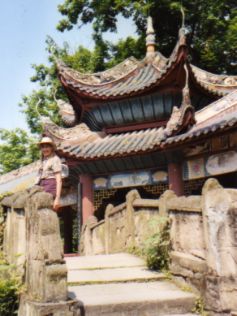 When we visited the Ghost City of Fengdu, we were given a choice of bridges to cross when we left... one for health and one for wealth.
You could only choose one.
We chose the bridge to good health...
...but even looking at the stalls of street food had us reaching for our pink bottle.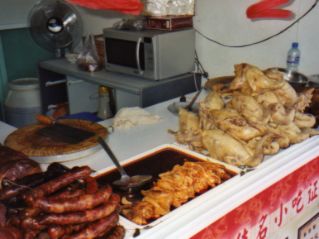 We kept saying "drink pink" to keep those travel demons at bay! Doesn't this guy look fierce?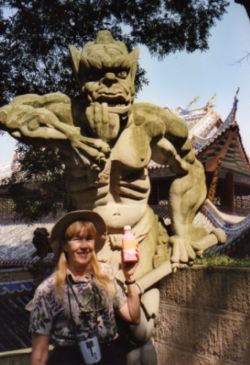 You can see why some of our fellow tourist were laughing with us...
Our Yangtze cruise allowed for some silly tourist moments, and we participated in them all... only to pull out the bottle that we carried as more than a prop for these photos. It sure started conversations and made us lots of friends!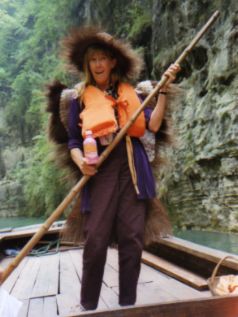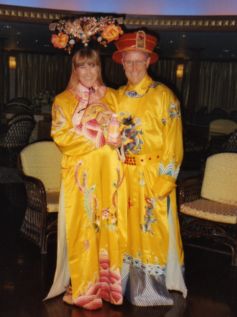 OK..... I hope this doesn't seem too silly. We're serious about Pepto-Bismol... but it's good to have fun as you travel.
The tip here is enjoy the food, whether it's on the street, in your hotel, or on a ship.... but we suggest taking the pink bottle along. We just don't like the idea of missing even one minute of all the fun.... so "Drink Pink" is our motto.... and it works for us.
Happy travels... even if you don't travel the world... just remember that life is a journey... embrace and enjoy it! Judy and Mark
Curious about what else we've written about?  Search our site for a destination or travel tip.

But... We'd love to have you share this page or comment on it…
Thanks, Judy and Mark