Interesting Asia Travel Links
Some Great Little Corners of Asia
COVID slowed us down for a couple of years, and now a few health issues challenge us.  We're still traveling if not writing about it quite so much. Our goal in 2022 was get to all seven continents in one year... and we did it.

Going forward health issues may not allow us to travel.  No one can take away those memories though.  We hope all of you are well and staying safe... and that you find some inspiration here for YOUR future travels. 

Interesting Asia Travel Links may help you find a great little corner of Asia to explore. We went on our honeymoon to Japan, Taiwan, Thailand and Hong Kong.... so we have a special place in out heart for all of Asia.
As we get around to writing our stories and tips about travels in Asia, we hope we can take the mystery out of travel there.
To help you connect with people who live in Asia, people who can tell you even more, we've developed our Interesting Asia Travel Links.
We'll use them ourselves to plan future trips to see more corners of the world.
We may be taking this page down soon.  In the meantime, we're sending you to some of our pages where you can find information on our friends. 
Enjoy the cyber-trip!
China
One of our most recent trips was to Bhutan and China. We were great tourists in China seeing the highlights in Beijing, Xian, the Yangtze River and Guilin.... and I'll get around to writing about more our experiences and tips on that when I can.
India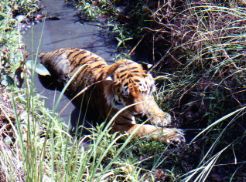 We've explored Delhi and Mumbai. We've visited Khajuraho with its fantastic temples, and we've searched for tigers in several National Parks....
...And finally found them as you can see here...
But... we haven't had time to write any tips for you about India yet. In the meantime, here's a place to find tips.... 
All-About-India.com provides Inspiring information on everything about India travel including History, Culture, Food and Geography... as well the top travel destinations, travel advice and forums.  Read about them and some monkey business on Travels With The Monkey!

Japan
We first visited Japan on our honeymoon. We loved the culture and the food and all the history. We've hosted exchange students and visited their homes in return, but our visits pale next to the time Shane has spent in Japan....
Essential Japan Guide is an easy-to-understand guide to all things Japan, with a special emphasis on info for first-time Japan travelers.  Find them on Japanese Greetings.

Malaysia / Borneo
We had a fabulous adventure vacation finding Orangutans and Green Turtles while exploring the Malaysian part of the Island of Borneo.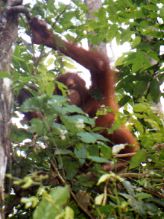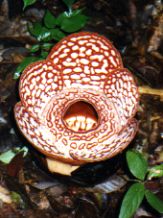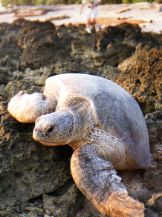 Our goal is always to inspire travel.... If you've read through our site, you've found that we feel that travel promotes understanding and understanding promotes peace. We hope these Interesting Asia Travel Links will help inspire you to travel.
Please Note: MouseTours Travels provides these interesting Asia travel links for your convenience. We do not warrant the performance, effectiveness or applicability of any sites listed. All interesting Asia travel links are for information purposes only and are not monitored for content. We disclaim any responsibility for the content and accuracy of these Web sites.
Happy travels... even if you don't travel the world... just remember that life is a journey... embrace and enjoy it! Judy and Mark
Curious about what else we've written about?  Search our site for a destination or travel tip.

But... We'd love to have you share this page or comment on it…
Thanks, Judy and Mark

return from Interesting Asia Travel Links to Interesting Travel Links
MouseToursTravels Home