Ireland
What's There to See Besides Green?
COVID slowed us down for a couple of years, and now a few health issues challenge us.  We're still traveling if not writing about it quite so much. Our goal in 2022 was get to all seven continents in one year... and we did it.

Going forward health issues may not allow us to travel.  No one can take away those memories though.  We hope all of you are well and staying safe... and that you find some inspiration here for YOUR future travels. 

Where to go and what to see in Ireland?  Isn't it all just green fields, sheep and Guinness Beer?
No...
This is truly a dilemma for tourists because there is just so much to see and do.

How you plan your trip pretty much depends on where you're going to land...
How much time you have, and what your interests are.
And do you want to see both parts of the country?

...Or just the Republic?

...Or just the North?

Are You Interested In Castles?

There are plenty of them....
Some are just ruins.
Some have been converted to luxury hotels like Dromoland Castle and Ashford Castle.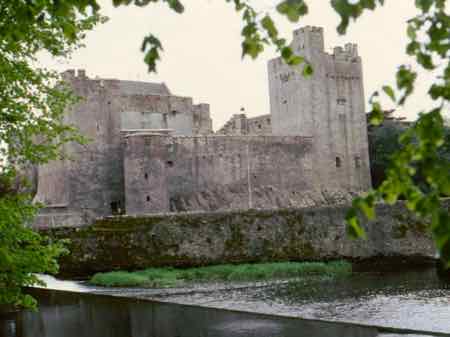 Some are historic sites.
Some you can have a medieval banquet in.
You could devise a whole tour just based on visiting castles.

Do You Play Golf?

Ireland is almost as famous for its golf courses as Scotland is.
If you're a golfer, you've probably heard of the Ballybunion Old Course.
You could combine golf and a castle stay at Dromoland Castle or Ashford Castle or others if you want to splurge.

Ancient Sites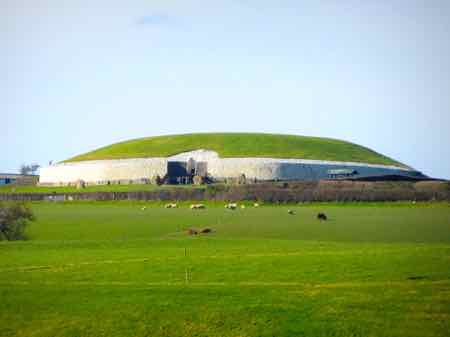 Feel The History

You'll have to go to Bru na Boinne and see the Passage Tombs of Newgrange and Knowth.
If you go to Trinity College in Dublin, you can see the Book of Kells.
The Hill of Tara in the County Meath is the ancient seat of the High Kings of Ireland.
While there really isn't much there in the way of structures or ancient monuments at the Hill of Tara, it's worth visiting just for the sweeping views. There are passage tombs and standing stones, but mostly you should go to "feel" the history here.

Saint Patrick Was All Over Ireland

You can follow a trail of sites associated with Saint Patrick, the Patron Saint of Ireland.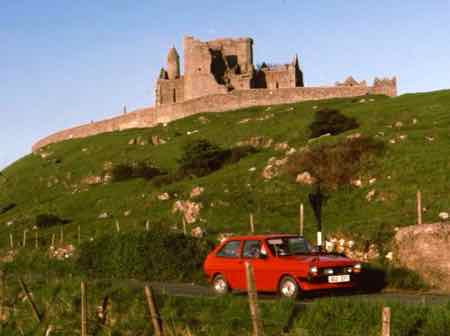 From the Rock of Cashel where he was supposed to have converted the King of Munster to Christianity...
To Downpatrick where he is supposed to be buried in the Down Cathedral.
We loved starting our trip at a quiet farmhouse B&B near the Rock of Cashel. It was an easy way to get into the rhythm of this easy going country.

See The Greenery and Scenery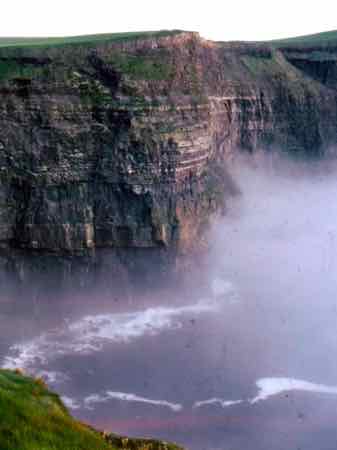 Cliffs Of Moher

Are you just interested in seeing the green and the scenery?
Well, you can see that almost everywhere...
But you'll want to get to the Cliffs of Moher....
These 650 foot high cliffs (198 meters) drop straight in to the Atlantic.
The Burren

For stark barren beauty see the Burren near Galway.
This limestone plateau has ancient dolmens and bizarre rock formations.

Giants Causeway

And if you can get all the way to the northern tip of the country you can visit the Giants Causeway...
The basalt columns that seem to form a giant pathway to Scotland.

Kiss The Blarney Stone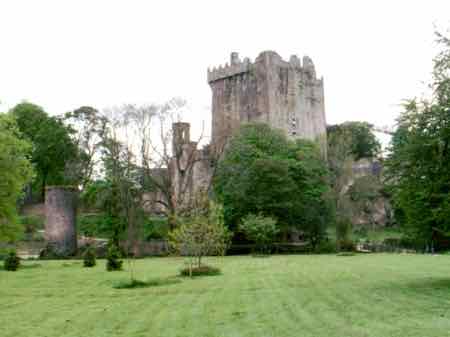 You'll probably want to get to Blarney Castle and the kiss the Blarney Stone.
Some guidebooks will tell you that this is a little too touristy.
Well maybe, but we went the first time we visited the country, and we thought it was fun to see Blarney Castle... why not?
We had our nieces with us... one of them kissed the Blarney Stone twice! Yes, she's a talker.

Taste Beer and Whiskey

As for beer, you can tour the Guinness Storehouse in Dublin. It's a modern museum inside an old brewery. If you just want a Guinness, you can get one in any pub.
You can taste Irish Whiskey almost anywhere in the country, but just know that most of the places you find for tours are not working distilleries. It's still fun.

Getting Around

There are several ways to get around on your visit.
You can choose to take a tour of the country which focuses on your interests.
Another choice is to visit on your own and use public transportation, but it may be hard to get to some of the more out of the way sights.
Driving yourself around Ireland is fun and a great way to see it, but you must be willing to drive on the left. You need steady nerves on some of those narrow roads, but they will lead you to all the great sights.
However you choose to visit, Ireland is well worth a visit.
Happy travels... even if you don't travel the world... just remember that life is a journey... embrace and enjoy it! Judy and Mark
Curious about what else we've written about?  Search our site for a destination or travel tip.

But... We'd love to have you share this page or comment on it…
Thanks, Judy and Mark

International Travel Tips l Europe Travel Tips
Hotel and B&B Tips l Packing Lists
Go from Ireland to MouseToursTravels Home Page