Vancouver Island
A Great Vacation Destination
COVID slowed us down for a couple of years, and now a few health issues challenge us.  We're still traveling if not writing about it quite so much. Our goal in 2022 was get to all seven continents in one year... and we did it.

Going forward health issues may not allow us to travel.  No one can take away those memories though.  We hope all of you are well and staying safe... and that you find some inspiration here for YOUR future travels. 

Vancouver Island is, interestingly enough, not where you find the city of Vancouver.
THAT city is on the mainland.
The city most people head for on Vancouver Island is Victoria.
And did you know that Victoria is the capital of British Columbia?
Victoria is a popular tourist destination, but the whole island is worth visiting.
In Victoria, you'll have fun prowling the city.
The rest of the island is great for outdoor types.

Vancouver Island Has Wilderness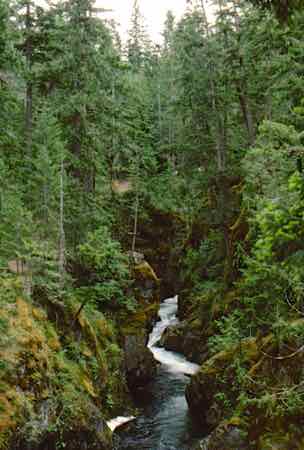 Much of the island is protected, unspoiled wilderness.
You can hike in parks through old growth rain forests that will make you feel like you have entered a magical land.
If you are a birder, you can check hundreds of species off of your birdwatching list.
Whale Watching

There are plenty of places where you can catch a whale watching tour.
Boat operators say that you can regularly sight Orcas (killer whales), and you might get lucky and see humpback whales, migrating grey whales or the uncommon minke whale.
Fishing
Anglers love Vancouver Island for either freshwater or saltwater fishing.
The Cowichan River is dubbed the "Fly Fishing Capital of Canada",
...and the Campbell River is known as the "Salmon Capital of the World".
First Nations

You can learn about the original inhabitants of British Columbia.
There are museums and cultural centers about the First Nations people in several areas around the island.
The city of Duncan has the Quw'utsun' Cultural Center and is dubbed "the city of totems" because it has more than 80 of these carvings by the First Nations people located throughout the town -- 40 in downtown area.
Visit another cultural center in Alert Bay and a nice museum in Campbell River.
Wine Tasting

You can also do a little wine tasting here! There are more than 20 wineries and vineyards located on the island.
Most are in the Cowichan Valley and the Saanich Peninsula.
The Cowichan Valley has the most wineries. In addition to "cold weather" grapes, they also grow varietals like Pinot Noir, Chardonnay and Merlot.
Most of the wineries are small and family owned. Many welcome visitors and offer tours and tastings, but check with each winery for details.

How To Get There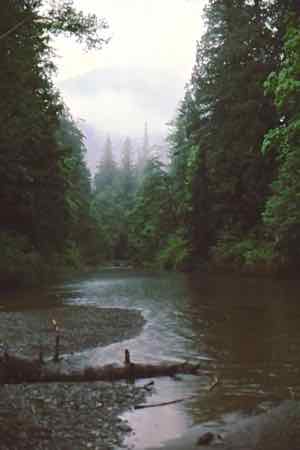 You can fly in to the Victoria airport...
...stop in on a cruise,
...or take a ferry from Vancouver.
Take The Ferry

It's about a 90 minute ferry ride. 
Catch the ferry at the Tsawwassen ferry terminal.  That is about 20 minutes south of Vancouver. 
You'll arrive at the Schwartz Bay terminal on Vancouver Island.
Allow plenty of time to catch the ferry and drive to and from the terminals.

From there you can explore the island.

If you'd rather... head straight to Victoria which is about a 20-30 minute drive.
Rent A Car
A rental car is a great way to explore the parks and cultural heritage.
Rent one there or take your own or a rental car over on a ferry from Vancouver.
More Ferries

Car ferries from Seattle go only to Sidney BC about 16 miles to town (26 km).
There is a passenger only ferry from Seattle to Victoria, but no car ferry anymore.
One of the most popular ways to get to the island is the Victoria Clipper from downtown Seattle. It departs one to three times daily, year round, and docks in the Inner Harbor of Victoria. Travel time is about 2.5 hours.
Whether you choose to take a tour or do it yourself, Vancouver Island is a great vacation destination.
Happy travels... even if you don't travel the world... just remember that life is a journey... embrace and enjoy it! Judy and Mark
Curious about what else we've written about?  Search our site for a destination or travel tip.

But... We'd love to have you share this page or comment on it…
Thanks, Judy and Mark

International Travel Tips l Europe Travel Tips
Hotel and B&B Tips l Packing Lists and Tips
Go to MouseToursTravels Home Page