Viva Las Vegas - Oh Yea!
COVID slowed us down for a couple of years, and now a few health issues challenge us.  We're still traveling if not writing about it quite so much. Our goal in 2022 was get to all seven continents in one year... and we did it.

Going forward health issues may not allow us to travel.  No one can take away those memories though.  We hope all of you are well and staying safe... and that you find some inspiration here for YOUR future travels. 

Las Vegas, Nevada is a city with a reputation....
You've probably heard it called "Sin City".
You hear mottos like... "What ever happens in Vegas, stays in Vegas..."

So is it a good place for tourists?
It all depends on what you want...
But there's something for almost everyone.
Downtown is where it began, and the fun continues.
There are historic hotels and casinos under sleek new lights.
All glow with neon at night.

Street performers come out to entertain the crowds before they dive in to the casinos.
Though historic, it still rivals the Strip....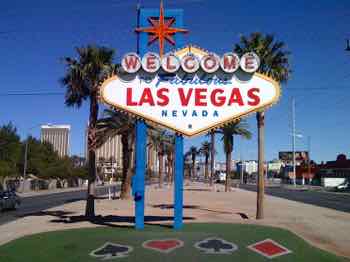 The Strip -- Amazing Las Vegas
The Strip is where the mind-boggling new hotels are. 
It pulses with light at night.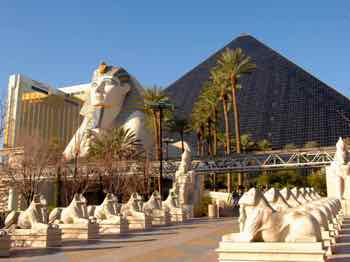 A volcano erupts, pirates fight, fountains dance.
You can see creative versions of New York, Paris, Luxor...
Thousands of people wander up and down the strip looking at the displays in a free-flowing, fluid party...
And that's only from the outside.


Once you enter one of the casinos, you've entered a whole new world.  The interiors rival the outside.  
It's not all just slot machines and tables.  The interiors mirror the theme out front.  
The Shows, The Nightlife
What about Vegas shows, and events, and nightlife?
It's true that Las Vegas is all about the gambling, but there is so much more.
Many people go to Vegas for the shows. And the shows run quite a gamut.... from classic showgirls and magicians, to legendary singers and performers, to Cirque du Soleil shows (six of them at the moment!).
There are Broadway plays, big name rock concerts, and classic car shows. 
Cheap Food and Culinary Hotspot
This city in the desert used to be known for its all-you-can-eat buffets and cheap coffee shop breakfasts that were meant to lure and keep gamblers happy.
Those are still around, but now celebrity chefs have opened restaurants in many of the hotels and casinos, making Las Vegas a culinary hotspot.

Shopping
Shopping? You want shopping? You can find anything you want.
Clocks that look like dice? Sure.
Playing cards and T-shirts?
Without a doubt, "traditional" souvenirs are available, but so is haute couture from top designers and the most prestigious jewelry and watches.
Vegas is all about indulgence, whatever your budget.

And Of Course, Gambling
And gambling... can't forget that.
Any way, any time you want to gamble in Vegas, you can.
From slot machines to all games of chance.
The casinos even offer gaming lessons for those who want to know the rules before they try their luck.

Not A Gambler?
You will never be bored even if you're not a gambler.
There really is an endless array of attractions and activities. Even at the casinos.
Shark Reef is a great aquarium.
You can ride a roller coaster high in the sky.
Watch circus acts or singing cowgirls. Visit a fine art gallery. 
Golf is always an option.
The city claims more than 60 golf courses... something for every skill level and budget.
A Mecca For Marriage
You can probably see a new bride and groom almost any day in Vegas.
It has become a wedding destination.... whether it is a formal affair, a theme wedding, or one of the drive-thru chapels that Vegas is known for.
All the happy couple has to do is show up.... Getting a license is quick and easy, and the chapels have everything you need.... rings, flowers, wedding gowns and tuxes.
Weddings take place almost around the clock.
Getting There And To The American West
There are plenty of flights from all over the U.S. 
We're more into the great outdoors, so we want you to know that it's a great starting point to explore the American West.
Visit The American Western National Park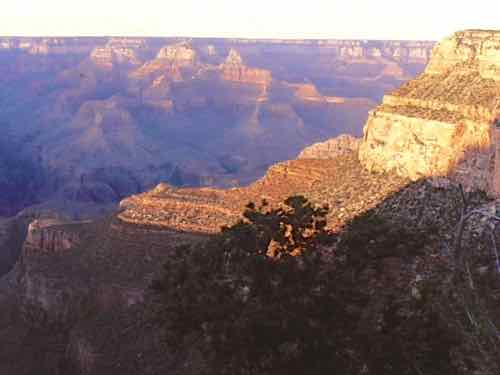 The Grand Canyon, Zion, Bryce... You can drive a whole loop through those western national parks and several others.
So no matter what you want to do in Las Vegas... Whether you want what happens there to stay there or not, you'll find something to do that will fit your style and budget.

Happy travels... even if you don't travel the world... just remember that life is a journey... embrace and enjoy it! Judy and Mark
Curious about what else we've written about?  Search our site for a destination or travel tip.

But... We'd love to have you share this page or comment on it…
Thanks, Judy and Mark

International Travel Tips l Europe Travel Tips
Hotel and B&B Tips l Packing Lists
Go from Las Vegas to MouseToursTravels Home Page