Where To Eat In Washington DC
Where To Look For Food When You're On The Mall
COVID slowed us down for a couple of years, and now a few health issues challenge us.  We're still traveling if not writing about it quite so much. Our goal in 2022 was get to all seven continents in one year... and we did it.

Going forward health issues may not allow us to travel.  No one can take away those memories though.  We hope all of you are well and staying safe... and that you find some inspiration here for YOUR future travels. 

Do you have to worry about where to eat in Washington DC?
Well, I don't know if you need to worry, but you need to know where to look.

Finding food is sometimes one of the biggest chores when you're traveling...
...right after finding a place to sleep.
So here you are in this big national capital....
You're exploring the National Mall.
Among all those majestic buildings and monuments, and lots of grass and trees...
...But No Restaurants In Sight!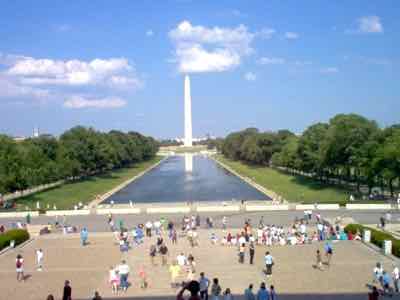 Where do you eat?
All that space on the Mall invites a picnic, but if you don't want to haul your food with you, then here's some information on where to eat in Washington DC.

Street Vendors and Refreshment Stands
There are more places to eat around the Mall than you might think....
...It just doesn't look like it because you can't see most of them.
The places you do see will be those street vendors on the corners. You can get a hotdog and a soda from them for only a few dollars.
The National Park Service operates a few refreshment stands.
You can find one located in the front of the Natural History Museum. There's another near the National Mall Carousel...
...one near the Lincoln Memorial...
...and yet another on the Tidal Basin.

You want more than a hotdog?


Where To Eat In Washington DC Museums
There are museum cafes too. They are a little more expensive, but they are convenient to eat in so you don't have to take a cab ride or the metro to a restaurant. 
These cafes and cafeterias are open during the same hours as the museums. 
The food you get sometimes reflects the museum you're in, sometimes it's just regular lunch type fare.
The National Air and Space Museum
The National Air and Space Museum has a food court featuring fast food and family style meals, with McDonald's, Donato's Pizza and Boston Market (all American, fast food type chain restaurants). 
This museum also has it's own Mezza Cafe with sandwiches, soups and salads. 
You can look for their outdoor kiosk in the summer.
Other Museum Cafes
The National Gallery of Art has lots of options with five different cafes and coffee shops which vary from a la carte to buffets.

The Natural History Museum has fast food options as well as a cafe and coffee shop.
The National Museum of the American Indian is an interesting place to stop for lunch because they have sandwiches and entrees which reflect Native American dishes.
The Capitol Visitor Center has a cafeteria style restaurant on the lower level.
Where To Look For Them
Look for all of these tucked into corners or lower levels of the museums and the Capitol Visitor Center.
Near The National Mall
Where to eat in Washington DC other than the museum cafes? 
There are other places to eat near the National Mall, but still right in the center of things.
Union Station
Union Station is a train station and a shopping mall. 
There is a food court there. That's a good inexpensive option. 
There are also full service restaurants and cafes. 
The Union Station Mall stays open until 9 p.m. Monday thru Saturday (until 6 p.m. on Sunday).
The Old Post Office Pavilion
The Old Post Office Pavilion has been restored as a shopping center. 
It has a large food court with lots of food choices. 
It's halfway between the White House and the Capitol Building. You'll be able to find food here later than you can at the museums.
Hotels Near The Mall
There is food available in hotels near the Mall, but none of the hotels are ON the Mall.


So don't worry, you'll find food. If you know where to eat in Washington DC, it just makes your trip easier.
Happy travels... even if you don't travel the world... just remember that life is a journey... embrace and enjoy it! Judy and Mark
Curious about what else we've written about?  Search our site for a destination or travel tip.

But... We'd love to have you share this page or comment on it…
Thanks, Judy and Mark

International Travel Tips l Europe Travel Tips l Travel In America
Hotel and B&B Tips l Packing Lists
Go from Where To Eat In Washington DC to MouseToursTravels Home Page