Cowal Highland Gathering Scotland
by Judy and Mark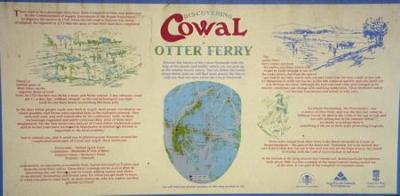 See the Cowal Gathering and Find MacEwen Castle
The Cowal Highland Gathering bills itself as "the largest most spectacular highland games in the world!" It's held at Dunoon on the Cowal Peninsula... that's just across the peninsula from Loch Fyne. It should be a good place to find other MacEwans.


It's a "gathering"... not just games or bands. According to their website, there are more than 3500 competitors from all over the world.
There are the highland games with wrestling and "heavy athletics".... as in tossing the caber, Scots style hammer throw, and putting the Cowal Stone.
Dancers of all ages compete in Highland Dancing and there is the Cowal Pipe Band Championship which has been held for over 100 years.... that would be BAGPIPE bands, of course.
"Cousin" Jim sent an e-mail alerting us to the event. It's held in August every year... generally Thursday, Friday and Saturday. Tickets go on sale in March each year.
There are hotels scattered around the peninsula, including the Kilfinan Hotel near the MacEwen castle site, but I imagine they book up early for this event. We've heard that other McEwens have gathered there in the past.
If you wanted to go, you could stay in Glasgow and make a day trip. See the
Cowal Highland Gathering website
for details and exact dates.
Don't confuse this with
The Royal Edinburgh Military Tattoo
. That takes place in August too.... Performances take place in a stadium setting with a grandstand set up in front of the Edinburgh Castle for the event. There is highland dancing and lots of bagpipers especially with the "Massed Pipes and Drums" featuring bands from all over Scotland and the world. It's even televised.
Combine the two events for a real Scottish cultural experience.