Mousemap for Travel Stories
In an effort to help you find your way around the world, we've added this Mousemap for travel stories -- a site map of our travel stories.
Some of these pages are listed on our Mouse Site Map under the categories we felt they illustrated also on our Custom Tour Ideas page.
We're repeating ourselves with these, and we've fallen behind in listing others... but ultimately, we want to make it easy for you to dream about travel.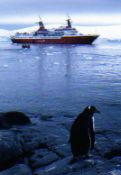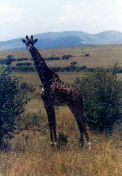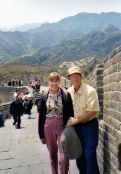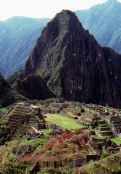 We hope our Mousemap for travel stories helps you find your destination. We want to help show you what it's like to travel in some of these destinations, spark your interest and encourage you to travel. Remember our motto: We believe that travel promotes understanding and understanding promotes peace.
We've fallen behind because we've been writing a Travel Article A Day. For a list of the destinations and tips that we haven't had time to list here yet, check our World Travel Tips.
Rather search than read through our list? Just enter your destination or the critter you'd like to see or camp or castle you'd like to visit.... we want to make it easy to find it on our site!
So with a click of your mouse, start here for travels around the world.
If you want to tell us your story, we'd love to hear it. Read what other visitors have written and write yours... Find easy to use forms on
Mouse Travel Stories - Read Ours and Share Yours or
Share Funny Road Signs or
Share Scotland or Clan MacEwan Stories.


EUROPE -- Mousemap for Travel Stories
This is one of those categories we've fallen behind in with our Mousemap for Travel Stories... we've been busy traveling and writing for Travel Article A Day.
To see a whole bunch more of our tips on travel in Europe, go to our Europe Travel Tips page...
or just use that free travel search we told you about above.
Norway... Finding Family and Visiting Friends
Judy's roots....and how to use friends and family to make a trip better.
Scotland... Finding Our Castle
Mark's roots... We find Castle McEwen and show family history can provide a hook for your trip.
Travel England -- Not Just to London
London is a must, but travel England and all the UK to really get to know the country.
AFRICA
Africa Dream List
You dream of Africa..., but it's a BIG continent. Do you want a safari or something else? Our Africa dream list gives you tips and stories to help decide where you want to go.
African Tented Camps
You want to go on safari, but they want to put you African tented camps? Don't worry, you'll love it!! See tented camps we've visited and why we think you'll love them too.
ASIA -- Mousemap for Travel Stories
The Island of Borneo? Go Ahead, Explore It!
Beautiful beaches, interesting cultures, primeval rain forests, giant flowers, orangutans, proboscis monkeys, pygmy elephants and more. Sounds wild! The island of Borneo has it all.
China -- A Great Little Corner of the World?
China is a huge collection of great little corners of the world if you take it city by city. Where to start? Here are our travel tips for a custom tour.
Travels With the Monkey
We always say pack light, right? So what were we doing traveling through Nepal, Tibet and India with a WHITE toy gorilla?
AUSTRALIA -- Mousemap for Travel Stories
Australian Wine Tasting -- A Road Trip Worth Toasting
Australia is a big exciting country. Australian wine tasting is fun and easy... a focus makes your trip more interesting. Why not wine tasting?
Amusing Australian Road Signs
Australian road signs sometimes tease of animals you want to see, but not too close to the road!
SOUTH AMERICA, CENTRAL AMERICA and the CARIBBEAN
Brazil: Rio de Janeiro, the Pantanal, and Iguazu Falls
Bikinis, Cowboys, Waterfalls and more. Wandering in Rio and Iguazu with no plans; a custom trip to the Pantanal.
Diving and Snorkeling Can Take You Beyond the Beach
Instead of just sitting on the beach, add a few days under the water. Diving sound like work? It doesn't have to be. Dive resorts make it easy and relaxing, so for a custom tour, think beyond the beach.
THE MIDDLE EAST -- Mousemap for Travel Stories
Jordan! Petra! The Dead Sea! The Red Sea!
Our trip gives you a roadmap for easy travel in the Middle East.
CRUISES -- Mousemap for Travel Stories
Adventure-Cruises -- Sometimes the Only Way to Get There
You might find adventure cruises are the only way to explore off the beaten track or experience a scenic wonder.
U.S. and NORTH AMERICA -- Mousemap for Travel Stories
Western National Parks Driving Loop
Grand Canyon National Park
Grand Canyon Skywalk, Grand Canyon West
Hike the Grand Canyon
Ride Mules Into The Grand Canyon
Bryce Canyon National Park to See Hoodoos
Zion National Park
Top Ten US Cities to Visit
Visit Boston For Its Rich USA History
Boston Freedom Trail -- The Tea Party to Paul Revere's Midnight Ride
Is Chicago Your Kind Of Town?
Denver - Mile High City in the Rocky Mountains
Native American Celebrate At The Denver Pow Wow
Is It Las Vegas or Sin City? Go There To Play
Miami Beach For Fun In The Sun And NIghtlige
Seattle - Queen of the American North West
Washington DC - US CApital and Tourist Destination
Washington DC for Free - Thank You US Taxpayers!
Washington DC Monuments - Which Ones To See
The Smithsonian Museums
Where to Eat In Washington DC - In and Around the Mall
Mount Vernon - George Washington's Home Near Washington DC
We hope our Site Map for Travel Stories has helped you find a destination.... one that you might want to visit.
Happy travels... even if you don't travel the world... just remember that life is a journey... embrace and enjoy it! Judy and Mark
Return from Mousemap for Travel Stories to MouseToursTravels Home Page
Go from Mousemap for Travel Stories to Mouse Site Map
Custom Tour Ideas
Privacy and Legal Policy