Find Other McEwans
Or McEwens or MacEwens
Or Any Other Clan Spelling
It looked like we needed a place where you could find other McEwans.
We were getting a lot of comments on "Cousin" Jim's My Clan McEwen Research page.
We were worried that you might all be getting lost.
We'd still like to hear Clan McEwen stories...
But if you just want to try to find other MacEwens,  Here's a page that we hope will help you.
Send in an ancestor's name and brief description.  Of course, we'd love more than a brief description... your choice.  Send your e-mail address too so other Clan members can contact you if they have information for you or whatever.
Go to the form below and maybe you can hook up with one another!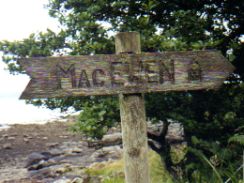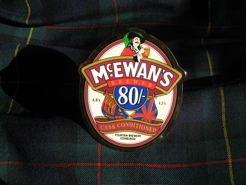 I've moved a couple of requests here from other pages, and I'll try to keep things sorted out and point you in the right direction...
Please help, and Good luck to everyone with finding your Clan MacEwan or McEwen or any other way your ancestors ended up spelling it!
And Tell Us If You Find Other McEwans

One more thing.... Each of these submissions comes up on a separate page... and on each page there is a place for comments.  We really don't know if you've found each other or not.  (We don't keep any of this on file.)  So if you end up finding someone, or finding some new information...
Please come back and share that too!  It's fun to hear about it all.  And if you're taking a trip to Scotland to find the castle or whatever... go on over to Clan MacEwen stories and share that. 

Find Other McEwans or McEwens or....
Do you want to find other McEwans? Ask away! Check through to see what others have written and post your own questions about McEwens, MacEwens or clan ancestors... by any spelling.
Read What Other Clan Members Have Written
Maybe You Can Find Other McEwans!
Click below to see if you can find long lost ancestors. All of the information is submitted by other Clan members.

Now wasn't that simple? Let's hope that helps us all find other MacEwens!
Reviresco!
Happy travels... even if you don't travel the world... just remember that life is a journey... embrace and enjoy it! Judy and Mark
Curious about what else we've written about?  Search our site for a destination or travel tip.

But... We'd love to have you share this page or comment on it…
Thanks, Judy and Mark

Go to MouseToursTravels Home Page