Our Africa Dream List
A Custom Tour Planning List for Africa--Safaris or Cultures
We love Africa... our Africa dream list starts with trips we've taken...
We went on a "cultural safari" to the small counties in and around South Africa last, and we're already starting some research for another trip to that fascinating continent for sometime in the next couple of years.
It does take some extra planning, so why not make up your own Africa dream list and get the planning process started.

It's a big continent, but mention you're going to Africa, and many people will immediately think you're taking a safari.... and you may be, but there's so much more. The cultures are exciting and the animals are amazing, so dream away... but it's a big continent so you need to think about where you want to start.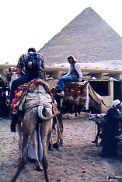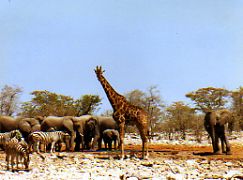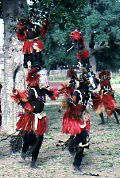 The Walled City of Rabat in Morocco called to us as much as a safari in Africa..... OK, many of the old centers of these cities have walls, but when Mark was a boy he saw a TV show about the "Walled City of Rabat".
That was part of the reason we had to go there... He had never heard of a walled city, and wanting to see it sparked his travel imagination.
That spark let us fill in our Africa dream list. What will spark your imagination and set you to dreaming?
We'll try to get you dreaming with some photos.... I know some of these pictures aren't what you would normally look for to illustrate the areas I'm suggesting for your dream trip... I chose them because we haven't had "cookie cutter" experiences on our travels.... we've done custom tours... and that's my point. You can come up with your own Africa dream list and a custom tour of your own.
Want to book a flight or hotel in Africa? Remember there are
No Expedia Change or Cancel fees on hotels, cruises, cars and more!
And if you need information to help you dream...
Africa Vacations - Order FREE Travel Brochure!




North Africa Dream List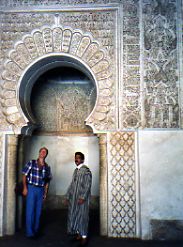 Northern Africa borders the Mediterranean and the Red Sea. There are beaches to lounge on, Egyptian, Greek and Roman ruins to explore, souks, markets and fabulous walled cities to get lost in. There are deserts and mountains to revel in, camel caravans to take, and fabulous diving.

We had a great visit to Tunisia. It might be time to visit once again. Morocco has Marrakesh, Casablanca, Fez and don't forget the walled city of Rabat. Always check to see if there is any unrest going on.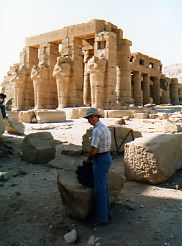 Egypt just seems like it's.... well, Egypt, but it IS part of Africa.... and in Egypt there is much to call to you..... the Pyramids, great and small, museums, the fabulous ancient sites along the Nile and the modern cities and Egyptian culture and traditions. Again, watch out for unrest.

West Africa Dream List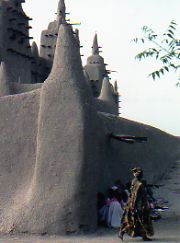 What traveler hasn't dreamed of Timbuktu? Many people don't even know that it really exists... they think it just suggests travel to the ends of the world. We know that it means travel to a great little corner of the world.
Though we never really got to Timbuktu, we did discover a great little corner of the world in Mali. What we did see was fantastic culture and historic Mosques in Bamako, Mopti, Djenne, and Dogon Country.


In other countries of West Africa there are beaches, and fascinating cultures and safaris to take, but we haven't been there yet. We have friends who have taken a fantastic safari to the Congo and Gabon. The list goes on and on for places we'd love to get to... Senegal and The Gambia, Ivory Coast, Togo and Benin... and we will in time.


East Africa Dream List
Kenya and Tanzania have been welcoming tourists for safaris for years. Their infrastructure is well in place, and the animals are amazing. You can go with a group or set up your own custom safari.
Everyone wants to see the "Big Five" -- lions, leopards, elephants, rhinos and buffalo, and of course all the wonderful plains animals, but don't over look safaris that can take you to see chimps and gorillas. There are also beach resorts if you are so inclined.
We saw Mountain Gorillas in Rwanda and chimps in Tanzania. Uganda offers both in its Bwindi Impenetrable Forest.




Southern Africa Dream List
Southern Africa has so much to offer that it boggles the mind! Animals, great safari camps, cities, beaches, resorts, and wine tasting!!!!!!
South Africa offers all of these by itself.... from Kruger National Park with its national park lodges and surrounding private game lodges to the scenery and wine tasting around Cape Town.
Head to Zambia for walking safaris.... to Zambia's border with Zimbabwe to experience Victoria Falls. (Our caveat here is that there are serious political problems in Zimbabwe at the moment.)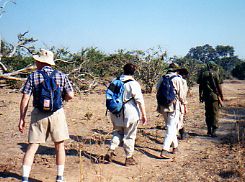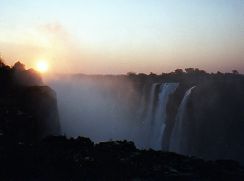 Botswana has the fabulous Okavango Delta and unique safari opportunities in the Kalahari Desert. We stayed with a friend of ours at Jack's Camp. If you've taken a safari and you want a great new experience put that on your Africa dream list.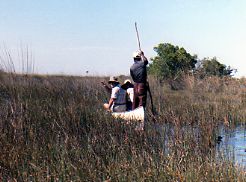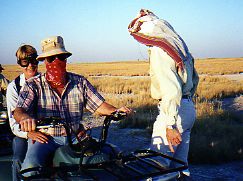 Namibia conjured up visions of the Great Namib Desert, and we did explore that and also the seaside city of Swakopmund. It's a friendly county where it's easy to take a self-drive safari to Etosha Pan National Park.
We stayed with farmers and conservationists Maria and Jorge right next to The Cheetah Conservation Fund property. Something you could do too if it captured your imagination. Watch this video to see more about CCF and Cheetahs.
We consider ourselves fortunate to have met Chewbaaka, their beloved Cheetah Ambassador for so many years. We put up their video because the work they do to save wild cheetahs is worth supporting.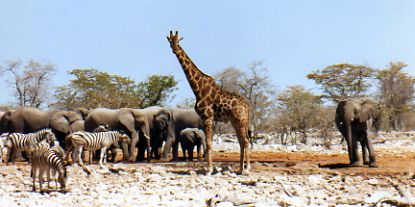 Is Madagascar On Your Dream List?
The Malagasy people don't necessarily consider themselves part of Africa. Are they part of Africa or an Indian Ocean country? Either and both. When I describe Madagascar's location, I say it's off the south east coast of Africa, so we'll include it on this dream list.
You won't get the big and hairy type animals that you get "over in Africa", but the endemic animals and plants are exotic and cute and amazing.
Madagascar had us dreaming for years, and we were not disappointed once we got there. Definitely worth the effort it took to get there... it deserves to be on your dream list.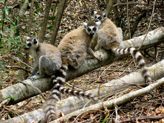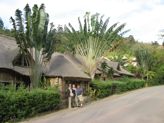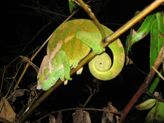 So, have we got you making out your own Africa dream list? If you write it down and start collecting information, you'll find you soon move on to making plans and you might actually get there. Don't limit yourself just to the beautiful lodges and hotels, look into the fantastic African tented camps that will let you feel like a real African explorer.
Here's to dreaming.

Happy travels... even if you don't travel the world... just remember that life is a journey... embrace and enjoy it!   Judy and Mark