Your Travel Tips
Please Share Them and Help Us All!
"Your travel tips are welcome! Reader travel tips add so much.
We all have different travel styles...
What works for us may be different than what works for you.
Browse our site and the reader tips below... then add to them.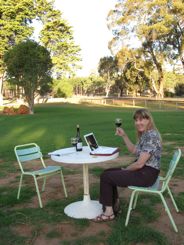 We started receiving your travel tips... you contacted us saying "You should tell your readers this..." ...or... "This is the credit card I carry..." ...or... "I pack this..."
The truth is, we can't think of everything. Some of your tips are for things we already do, cards we already carry, but we haven't mentioned those tips yet.
So to help us out, we're asking you to sit right down at your computer and Share Your Tips Here.
We've collected tips from anywhere we can get them...
Once when we were in Lahore, Pakistan we happened to meet an older traveler having tea with the director of the Kipling Museum. We were invited to join them. John was driving from England to the south of India. He had been making that trip once every two years since he retired. In the alternate years, he made the trip north from India back to England. We called him John the Harvard Vagabond. (Yes, he was from England, but he had gone to Harvard.... part of a great story for later.)

Among the words of advice that he gave us were...

Always find your hotel by about 4 or 5 o'clock..... but for sure before dark.

The times we've had the most problems finding a hotel were when we didn't heed that advice. We never kept in touch with our teatime friend, but we have quoted him on many occasions when we're driving down a lonely back road hoping a hotel would show up around the next bend.

Always carry some food and water in the car.... you just never know.
Always keep the gas tank more than half full. It's just easier than worrying that you'll never find another gas station in time.
Always ask to see the room before you take it.

People are happy to accommodate this request and are not offended if you say that the room is not quite right and you would like to keep looking.
We read many travel magazines, and reader travel tips often give us the best ideas from the whole magazine. We have pages where you can write about your travel stories, share funny signs, and tell us about your recent travels, but we wanted a place for your travel tips.... and we're serious, we want you to share them!
Share Your Travel Tips
Your travel tips are just as important as ours... we can't think of everything. So please do share your travel tips with us and our readers.
What Other Visitors Have Said
Click below to see travel tips from other visitors to this page...

Tip for Lone Women Travelling






One of the best tips I have for any woman travelling alone--whether you stay on a higher floor in the hotel or not--take an old-fashioned, triangle shaped, …
Ways To Lower International Transaction Fees






I have some tips on how to lower or avoid those international transaction fees on ATMs and Credit Cards. I was looking at your Foreign Money page, and …
Visiting Honduras Not rated yet
When you visit Honduras be sure to go to Bay Islands. When you're in Honduras, be sure to keep your belongings safe. When you come to Honduras be …
Travel Memories At Christmas Not rated yet
We've found a way to enjoy travel memories at Christmas. When Thanksgiving is over, we get to decorating for the Christmas season... and we are able …
Be brave and ask questions! Not rated yet
My husband and I are an older couple (65 & 71) and when we first started going to Europe we took tours and soon found out that we could go there on our …
Cash Out Your Foreign Money Not rated yet
How do you cash out your foreign money at the end of a trip without losing money on the exchange rate? We found a good solution to that, and we're glad …
Now wasn't that simple? We all thank you!
Happy travels... even if you don't travel the world... just remember that life is a journey... embrace and enjoy it! Judy and Mark
Curious about what else we've written about? Search our site for a destination or travel tip.
Go to International Travel Tips l Europe Travel Tips
Hotel and B&B Tips l Packing Lists and Tips
Go from Your Travel Tips to MouseToursTravels Home Page
Privacy and Legal Policy
But... We'd love to have you share this page...
Use one of the handy "share this page" buttons below. Thanks, Judy and Mark
Ready For A New Adventure?
How about a website of your own...
... work for yourself ... or...
Exercise your brain in retirement.
Follow Your Passion
Who knows where it will take you?
(Look around at where it's taken us!)
Click below to start your own journey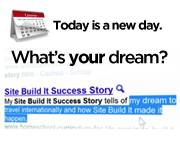 Search
Search MouseToursTravels
Travel questions or destination info?
Find our answers faster...
Related Searches
Translate
We want you to feel comfortable out in the world and on our pages - so surf away in your own language...
Timely Tips
Spring is here in the Northern Hemisphere...
The almonds and mustard are blooming
The grapes will soon bud out


It's Fall in the Southern Hemisphere
Great time for an
Australian Wine Tasting Drive.

It's a great time to travel almost anywhere in the world!

Are you planning your travels?

The weather can be changeable, so be sure to pack layers and some rain gear...

See all of our Packing Lists and Tips.

For great travel clothes and supplies
To help with your packing, here's our favorite…
Magellan's - America's Leading Source of Travel Supplies

Check out their moneybelts, security purses, and travel shirts with hidden zipper security pockets like Mark wears.

We're busy planning our travels
Ecuador and Spain top the list so far.
We had a GREAT safari last year…
Does Africa call you?

Where Do You Want To Go?
Things to See in Europe
Travel In America

Don't just dream about it...
Start making plans!
Custom Tour Planning List
International Travel Planning Tips
Foreign Is Fun - Not Scary!

We just renewed our passports
Do you have yours? Is it up to date?
Get Your Passports and Visas

Find, Compare & Book It!
We always say shop and compare at several sources. Here are some of our favorites...
25+ Million Users Trust TripAdvisor With Their Travel Plans. Shouldn't You?
Cheap airfare, hotels, car rentals, vacations and cruises at Expedia.com!
All the best hotel sites in one place right here. Hotels Combined...
We are not travel agents, but we're affiliated with these and other great companies.
Check 'em all out!
Follow Your Passion!
Travel Is Our Passion
What's Yours?
We have lots of fun traveling... and we've had lots of fun creating this website. It earns us money too! No get-rich quick scheme here.... just honest pages about our travels. Is this something you've ever wanted to try?
Are you passionate or knowledgeable about something? An expert even?
Cars ...or... cooking?
Boats ...or... business?
Plants ...or... parenting?
Anything!
Turn it into a web business. Click on the SBI TV icon below and learn how a new life could be yours...

Look at it... Think about it...
Why NOT you?
If you're like me, you like to talk to a real person and get answers to your questions... We get that!

Your Questions Answered Here.
Honest answers... honestly ...Promise!
Two Ways To Like Us!
Like Our Site Top Left
Like Our Fanpage Below
Thank You!
What Our Readers Say
"I love your website! It's easy to read, informative and engaging. I will come back and explore it over and over because I know there will be interesting things I missed the first time."
--Dave, California
"Your carry-on packing tips helped me so much. I never thought I could pack light enough, but with your packing tips and your packing lists, I CAN do it. I thank you, and my husband thanks you!"
--Debbie, Florida
"Thanks for this site.... it's great stuff!"
--Jim, Canada
"I just started reading and love your site! I haven't even read much, but I had to stop and tell you 'yeah!' I am excited to pack well for this trip and start planning the next one!"
--Natalie, U.K.