Our Mouse Site Map Helps You
Travel the World With a Click of Your Mouse
Our travels take us all over the world.... our site does too... Our Mouse Site Map will help answer the question: Where in the world... or at least on our site... can you find the tips you need or the stories to show you what it's like to travel somewhere... anywhere?
Just like when you travel, you need a map.... a Mousemap... so you can scurry around with us. I have to admit, I've have more fun writing about places we've been and giving you tips than I do keeping this site map up. I'm getting behind... If you know the keyword or destination you're looking for, you can try and search for that first if you like. You might find what you're looking for faster!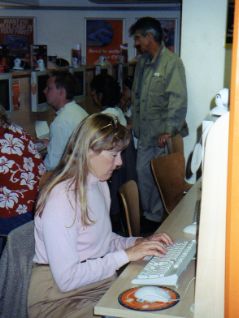 We'll try to make it simple and keep it up to date. I'm trying! Even when we travel. To find many of our latest tips and destination articles check our World Travel Tips page to see the articles we're writing. You can see why we're busy writing a Travel Article A Day too.
So... here's our Mouse Site Map to help you find your way around our site at least. And hopefully our site will help you navigate around the world. For tips on specific countries visit Mousemap for Travel Stories or Let's List Countries.

Our Travel Roots...
Why Believe us? Why Travel In Cyberspace with us?
Want to know how we got started traveling? Why our friends ask for our help? Our Mouse Site Map will lead you to pages that tell about our early travels and who we are.
About Us, Our Travels Through the Years
About us and our travel lifestyle. How we've traveled in the past, and how our website will help us keep on traveling into the future.
Our Travel Roots: How Our Travel Adventures And Our Website Got Started
Learn about our travel experience, how we learned these travel tips, how we learned to write this website, and how you can too.
Norway... Finding Family and Visiting Friends
Judy's roots....and how to use friends and family to make a trip better.
Scotland... Finding Our Castle
Mark's roots....family history can provide a hook for your trip.

International Travel Packing Tips: Rules and Regulations
And Our Packing Lists for All kinds of Trips
How can you pack for a trip to the.... beach, big cities, a long trip, a short trip? What about airport regulations for liquids? Mouse Site Map leads to to the answers.
A Travel Security Alert Packing Guide
What you can take and where to pack it. With terrorists and plots in the news, our security alert packing guide helps pack for your flight.
Carry-On Packing Tips Make Travel Easier -- Give It A Try!
Your trip will be more enjoyable if you travel light. Carry-on packing tips on what and how to pack, and our reasons for thinking one carry-on each is best.

Custom Tours: Planning and Going
We love to experience the world.... whether rambling around in a rental car, taking a custom tour with friends, sampling the wonders of the world's great cities or exploring it's jungles. Mouse Site Map will lead you to stories so you can join us in cyberspace and plan your own journeys.
For concise pages on planning and going on custom tours see our sitemap pages for Custom Tour Ideas and our MouseMap for Travel Stories.
A Custom Tour--How We Plan One
Tips on how to plan a small group custom tour. Small group travel lets you see what you want, have more flexibility, and it doesn't have to cost more.
When To Go -- What is the Best Time to Go?
Tips on what to think about for choosing when to go on that vacation.
Your Custom Tour Planning list for International Travel
A list to check off and help you plan. What to do, where to look, what to decide.
Africa Dream List
You dream of Africa..., but it's a BIG continent. Do you want a safari or something else? Our Africa dream list gives you tips and stories to help decide where you want to go.
Australian Wine Tasting Road Trip
Australia is a big exciting country. Australian wine tasting is fun and easy... a focus makes your trip more interesting. Why not wine tasting?
Brazil: Rio de Janeiro, the Pantanal, and Iguazu Falls
Bikinis, Cowboys, Waterfalls and more. Wandering in Rio and Iguazu with no plans; a custom trip to the Pantanal.
China -- A Great Little Corner of the World?
China is a huge collection of great little corners of the world if you take it city by city. Where to start? Here are our travel tips for a custom tour.
Jordan! Petra! The Dead Sea! The Red Sea!
Easy travel in the Middle East.
Adventure-Cruises -- Sometimes the Only Way to Get There
You might find adventure cruises are the only way to explore off the beaten track or experience a scenic wonder.
Try A Tented Camp Anywhere in the World
A tented camp? What is it? Why stay in one? It' not the tent camping of your youth... They're sophisticated and ecologically friendly. Tented camps we've visited around the world.

International Travel Health Tips
If you're going to travel the world, you need to know how to stay healthy. What shots do you need? How do you pack your medications? Mouse Site Map leads you to stories humorous and serious about your travel health. Our Pepto-Bismol stories may sound humorous, but we're serious.... Think Pink!
Do I Need To Take Shots?
Which international travel health vaccinations to get. How much time to allow to get them all and have them effective.
International Travel Health Tips
Vaccinations to get, which prescriptions to fill... International travel health tips about diseases to be on the alert for, the water, jet lag and more.
I Do Testimonials for Pepto-Bismol for Travel Health
Why Pepto-Bismol goes with us everywhere. Avoid traveler's diarrhea.... Pepto-Bismol can help keep you healthy no matter where you travel.
International Travel: Preparations and Safety
Preparation is everything when you want to travel the world. Here Mouse Site Map takes you to pages about renting cars, getting visas and how to carry, change and safeguard your money on the road.
Tips For Airport Arrival
What to expect upon your airport arrival in a foreign country.
Tips For Travel With A Rental Car
We love traveling with a rental car. Tips on renting or not. What to expect... questions to ask yourself and the car rental agency before you reserve.
Tips on Passports and Visas
How to get your passport. Once you have your passport, it's on to visas. What is a visa and how do you get one?
Travel Tips on Money Matters
What about that foreign money? Tips on changing, handling, and safeguarding money.... also a few tips on credit cards, ATMs, and tipping.
They Speak a Foreign Language - Not A Problem
Language is not a barrier. Tips on how to deal with it.

Travel Ideas: Our Travel Stories May Inspire You
Our Country List
Enthusiastic travelers keep a country list to keep track of where they've been. Here's ours and links to pages we've written about some of the places we've visited.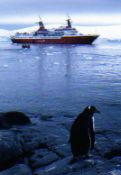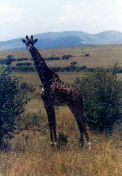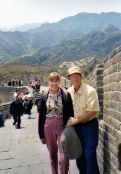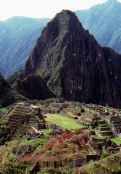 We don't want to repeat ourselves, but some of our pages fit in more than one category. In a effort to help you find your way around the world, we've taken some pages from this mouse site map, and we've grouped some of our travel stories together on a second Mousemap for Travel Stories page.


We hope this second grouping on a separate mouse site map page helps you and your mouse travel around our site and plan for your trips around the world.
Our visitors also have travel stories.... Read them and write yours for us on these pages:
Mouse Travel Stories Ours and Yours
Share Scotland or Clan MacEwan Stories
Share Amusing Confusing Roadsigns


Mouse Site Map Pages on Interesting Travel Links
We haven't been everywhere in the world.... though we're trying. Check our Mouse Site Map pages for links to some of our travel friends.
Interesting Travel Links
Travel links are scattered through our site, but here's a convenient page to find additional travel information for fun in more corners of the world.

Mouse Site Map Pages To Help -- And Make You Feel At Home
These Mouse Site Map pages will help you keep up with us, contact us if you want to, and find your way around our site.
International Travel... Easier Than You Think
Our Home Page. With a click of your mouse, travel with us to the corners of the world.
Mouse's Travel Blog
Travel news. News about our travels. The latest additions to our website.
Contact Us At Mouse Tours Travels
How to reach us if you have questions, comments suggestions or stories to share.
Mouse Site Map
You're here! Our Mouse Site Map gives you one more way to travel the world with a click of your mouse.
Mousemap for Travel Stories
Our Mousemap for travel stories -- a site map. With a click of your mouse, travel with us to some of the places we've been... may our stories about these destinations inspire you to travel.
Search MouseToursTravels or the Web
If you're still searching, click here or go back to the top. We'll take you on a search of our site for the term your looking for.... or search the whole web if you want to.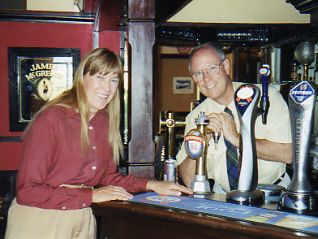 We hope our Mouse Site Map has helped.
Happy travels... even if you don't travel the world... just remember that life is a journey... embrace and enjoy it! Judy and Mark


Return from Mouse Site Map to MouseToursTravels Home Page
Go to Mousemap for Travel Stories
Custom Tour Ideas